$273M Lottery Winner Buys A $60K Ford F-150 Raptor
0
If you are a car enthusiast, you've probably fantasied about winning the lottery and filling your dream garage with sports cars, classics, exotics, and everything in between. But would a Ford F-150 Raptor be one of the vehicles on your dream shopping list? For New Jersey resident and recent lottery jackpot winner Michael J. Weirsky, the Ford Raptor was the first vehicle on his list.
Weirsky, the $273 million Mega Millions jackpot winner's first purchase will be a Ford F-150 Raptor pickup truck. Out of all of the six-figure and seven-figure supercars in existence, this New Jersey man is aiming his winnings toward a $60,000 pickup.
Weirsky, age 54, appeared at a press conference last Thursday and shared his (relatively) humble plans for spending his lottery winnings. The sum amounts to approximately $162.5 million after taxes, which is still more than enough to last a lifetime. Watch Weirsky tell his story during the press conference recorded by the local Fox 29 Philly station.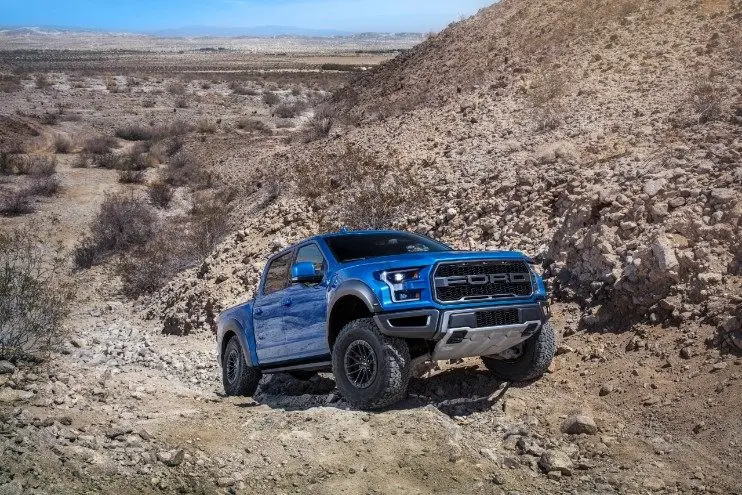 "First thing I'm doing is buying my new pickup, a Ford Raptor," said Weirsky. "It's something I've wanted for a long time, and I'm gonna get it."
While we'd love to poke fun at his initial choice (because of the modest price), we can't help but to applaud the decision because the Ford F-150 Raptor is such a fun, versatile truck. In our experience, we've found the Ford F-150 to be immensely potent, thanks to a 3.5-liter V6 with a pair of turbochargers, and as much as 450 horsepower and 510 lb-ft on tap. And of course, it's immensely capable off-road. It's one of the coolest, most capable trucks available on the market right now, so it makes all the sense in the world to us that a lottery winner would pass up on more exotic vehicles for the go-anywhere Raptor.
While the standard Raptor is loads of fun, we can see Weirsky opting for the Hennessey VelociRaptor with a supercharged V8 as well.