The Speed-Dependent Adaptive Lighting On The New Lincoln Navigator
0
Having launched for the 2018 model year, the new Lincoln Navigator combines style and comfort to deliver a complete luxury package. But one feature in particular takes the full-size luxury SUV to the next level. That feature is speed-dependent adaptive lighting and, according to Lincoln, it aims to make driving safer by improving visibility.
Speed-dependent adaptive lighting delivers a wider beam of light from the headlights while the Navigator is traveling at low speeds. As vehicle speed increases, the beam of light progressively narrows.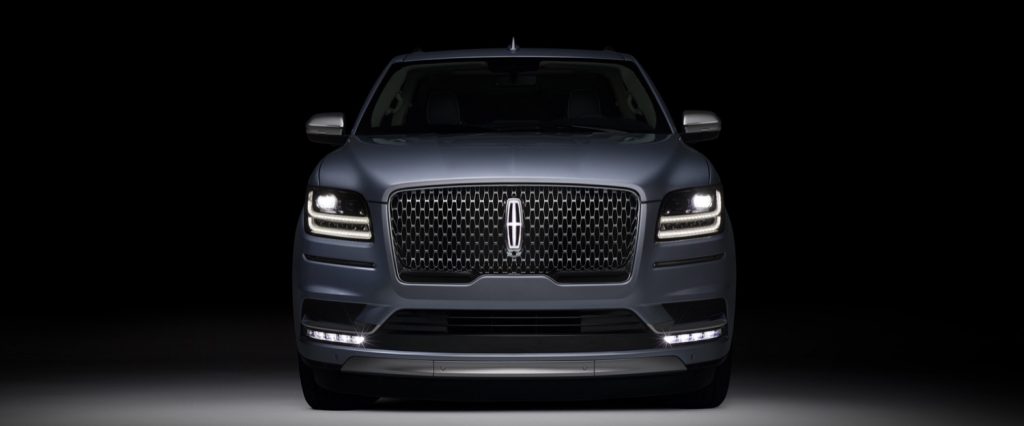 A wide beam of light at lower speeds makes driving through residential areas much safer, as it provides a wider lighting angle to see more of what's around, like side walks, pedestrians, and other potential obstacles like bikes and toys. When accelerating to higher speeds, a more narrow light beam increases the viewing distance while also helping reduce glare from road signs and billboards.
As far as we know, the new Lincoln Navigator is the first vehicle in the industry to utilize the speed-dependent adaptive lighting technology. By association, it's also the first vehicle from the Ford Motor Company to use it. We hope the technology makes its way to other models across the Lincoln and Ford portfolios. In fact, it would be a perfect fit for the 2020 Lincoln Aviator. After all, the new Aviator, "represents the very best of our brand DNA and signals the direction for Lincoln vehicles going forward."
2018 Lincoln Navigator Photos
2018 Lincoln Navigator Pictures