VW CEO Says Talks Are "Very Good" With Ford Motor Company
0
VW and Ford Motor Company have been talking on wide-ranging collaborations in the automotive industry, and the talks have been ongoing for a while. So far the only concrete agreement to come from the negotiations is on producing pickup trucks and commercial vans jointly. Rumors did suggest that a deal worth $4 billion for VW to invest in Dearborn's autonomous AI arm, Argo AI, had been made. Shortly after that initial rumor, word that no deal on an Argo AI investment had been made surfaced. The two automakers are talking about autonomous vehicle and EV partnerships, but Bill Ford says there will be no cross-company ownership.
Talks are ongoing between the two automakers with no sign of when any further deals might be reached. VW CEO Herbert Diess has stated recently that the two automakers are in "very good talks" with those talks focusing on expanding the commercial vehicle collaboration to include autonomous autos. When it comes to electrification, the Blue Oval is behind according to CEO Jim Hackett. Diess stated that Ford Motor Company is considering using the VW MEB electric car platform in Europe and China reports Bloomberg. VW's CEO stated at the automaker's annual earnings press conference that "the supertanker is picking up speed."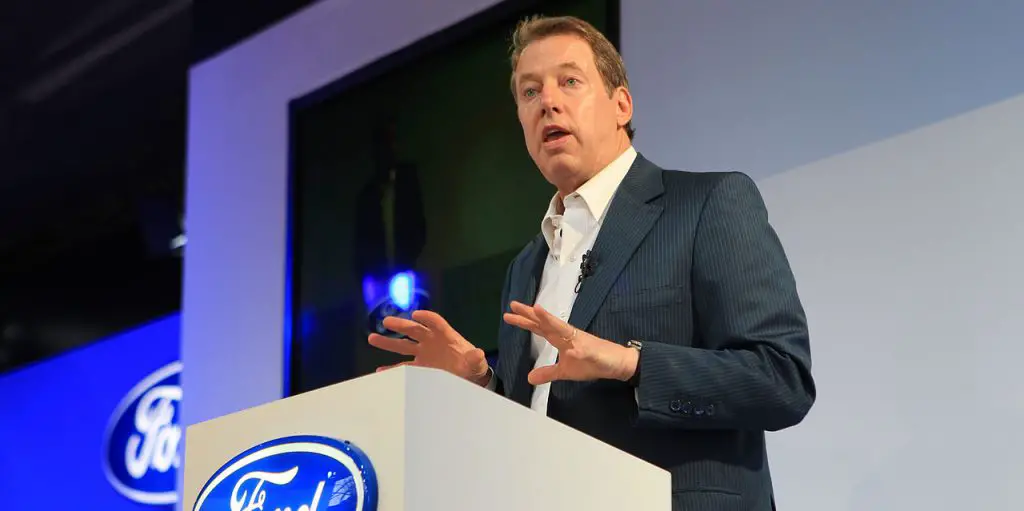 Diess noted that VW is aligning with e-mobility like no other company in the industry. Bill Ford says he is working hard to position the automaker to be around for another 100 years, and the company feels that it must branch off in new directions to make that happen. The automaker has been around for 115-years, and making it another century will require the automaker to position itself to produce EVs and autonomous cars. It sees a future where it sells fewer cars and has to work on developing new forms of mobility like electric scooters. Ford Motor Company faces a challenge in preparing for the future and still making vehicles people want to buy today to fund that future.