Images Alleged To Be First 2020 Shelby GT500 Crash Surface
2
The 2020 Shelby GT500 is going to be a beast, and you can bet that many of the people who go and plunk down the money for one will lack the skills to control the beast. That means more than a few GT500s will be destroyed in accidents of one sort or another. What we have here are images of what is alleged to be the very first crash of a 2020 Ford Mustang Shelby GT500. We only have two photos of the accident, and there are a few things that are curious about the wreck.
The first thing is that this car is still clad in camo and doesn't look like a 2020 Shelby GT500 from the outside in the two photos that were spied on Carroll Shelby Racing's Facebook page. The car is missing its front bumper cover with its gaping and easily identifiable maw used for cooling the blown, 5.2-liter V8 engine that makes over 700 horsepower. Another curious bit is that Ford has already unveiled the car completely, so why the camo? There are only a few unknowns about the car we are left wanting from Ford.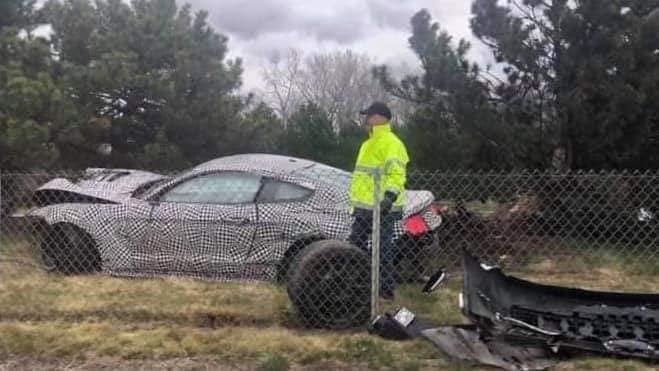 One of those outstanding items is just how much power that blown V8 will make, another unknown is pricing and availability. Perhaps the accident happened before the official unveiling of the car and the photos are just now making the rounds. We have no official word on what caused the crash or how exactly the Shelby GT500 ended up on the wrong side of the fence.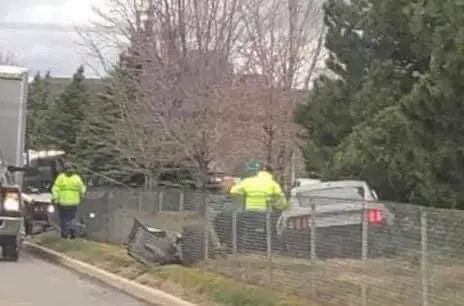 The car is missing both the front and rear bumper covers. It's impossible to tell if that is the front or rear bumper cover near the fence on the roadside. It appears that the car hit the curb and drove over the fence, and the fence popped back up. In the image from the back of the car, you can see faint marks where the 2020 Shelby GT500 hit the curb right in front of the bumper cover. No matter the cause of the wreck it's sad to see such a cool car meet an early demise.
Subscribe to Ford Authority for more Shelby GT500 news, Mustang news and around-the-clock Ford news coverage.
Source: Carroll Shelby Racing Facebook
2020 Ford Mustang Shelby GT500 Photos
2020 Ford Mustang Shelby GT500