NAHC Opens Doors A Year After Catastrophe
0
The National Automotive History Collection (NAHC) is back on display a year after a catastrophe that nearly lost the entire irreplaceable collection. The NAHC has among its collection irreplaceable documents and photos, such as those of Henry Ford, Louis Chevrolet, and Amelia Earhart. Other documents are essential to the auto collector such as swatches to use in classic car restorations and documents that have to do with Detroit's role in helping the allies to win WWII.
The collection is now open to the public again in downtown Detroit in what is described as a stately 87-year-old library. Some of the documents in the collection go back to the late 1800s. The oldest item in the collection is an October 1895 issues of The Motocycle. Detroit Public Library coordinator for special collections, Mark Bowden, points out that The Motocycle is a month older than The Horseless Age, which is believed to be the first publication about automobiles in the U.S. and is old enough that no one knew the word automobile.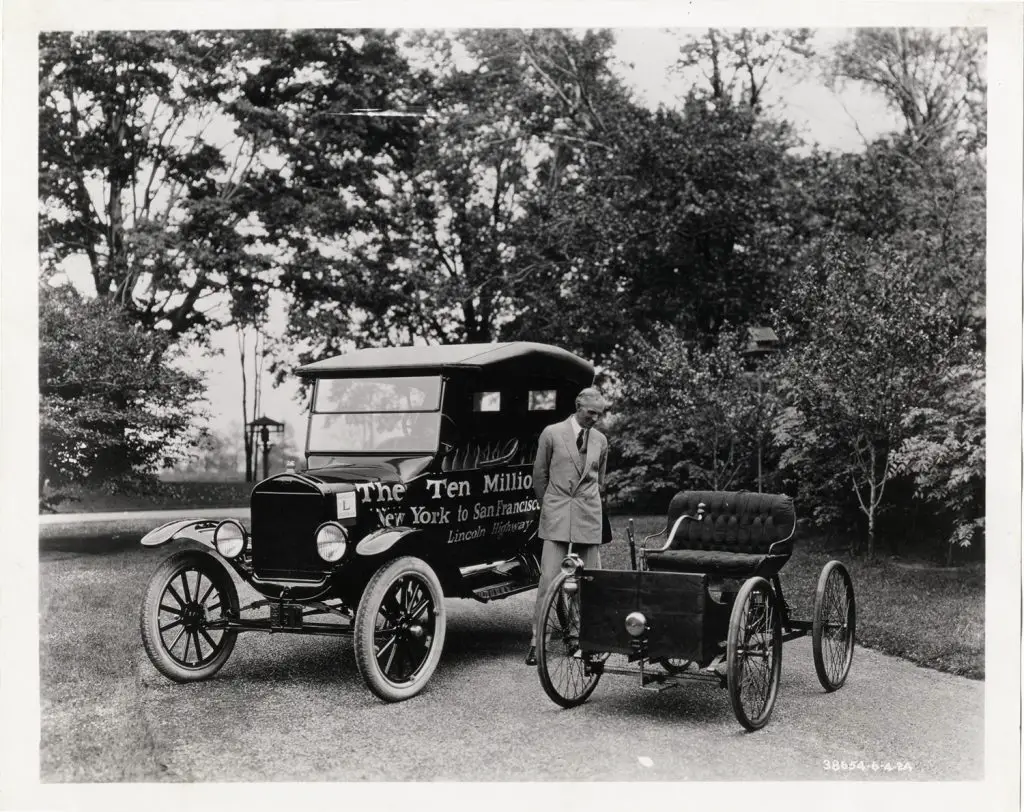 The immense collection fills almost the entire second floor of the library and is open to the public by appointment only. The public is allowed to handle the old documents. After the pipe in the library burst, the materials from the collection had to be boxed and removed while the library was cleaned, plaster was repaired, and painting was completed, some of the collection is still in boxes.
Those without the time to travel to Detroit to see the NAHC in person can peruse much of it online. The photo above is from that online collection and shows Henry Ford sitting in a Ford-Lenoir car in 1904. Much of the current collection is said to focus on the automotive industry's effect on American culture and history as it focuses on engineering aspects of the automobile.
Subscribe to Ford Authority for around-the-clock Ford news coverage.
Source: Detroit Free Press