Ford Recall Issued For 2019 Ford Ranger And 2013-2016 Fusion
0
Ford has announced a pair of recalls for two different vehicles in North America. The first Ford recall is for the new 2019 Ford Ranger truck and has to do with a transmission shift cable bracket fastener. Ford says that on "select" 2019 Rangers the two fasteners that secure the transmission shift cable bracket to the transmission housing may not have been torqued to specification.
The Ford recall says that the improperly torqued fasteners could allow the shift cable bracket to come loose allowing the transmission to be in a gear other than indicated by the shift lever. This could allow the driver to remove the ignition key with no instrument panel warning or chime indicating that the transmission isn't in park. If the parking brake wasn't applied, the truck could roll away, increasing the risk of crash or injury.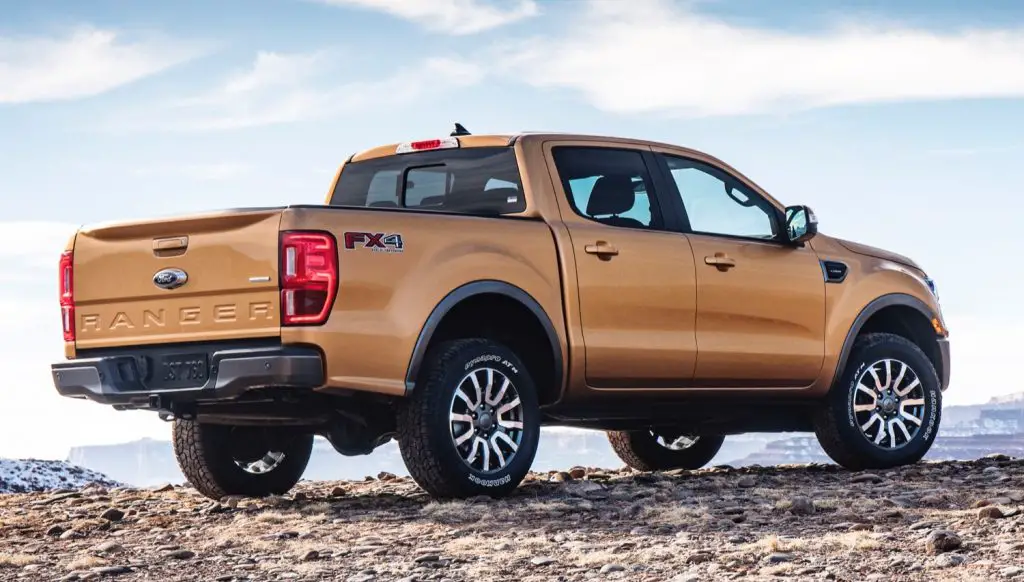 The recall covers 2,500 vehicles in the U.S. and federalized territories along with approximately 260 in Canada made between March 5th and March 13th, 2019 at the Michigan Assembly Plant. The fix is an easy one requiring the dealer to properly torque the two fasteners and verify the proper operation of the transmission selector assembly. Ford says that before being repaired, the driver should use the parking brake.
The Ford recall for select 2013 to 2016 Fusions with the 2.5-liter engine is for a shifter cable bushing issue. Ford says that on some vehicles, the bushing that attaches the shifter cable may degrade and detach from the transmission allowing the transmission to be in a shift state other than what the shifter lever shows. The issue could lead to vehicles rolling away if the parking brake isn't applied.
The recall covers 270,000 vehicles in North America. Ford says it is aware of three reports that claim property damage and one that claims an injury potentially related to the condition. Affected vehicles include 2013-16 Fusion 2.5-liter engine-equipped vehicles not in the original safety recall 18S20 built at Flat Rock Assembly Plant, April 12th, 2013, to Feb. 29th, 2016, and at Hermosillo Assembly Plant, Feb. 9th, 2012, to April 4th, 2016.
Subscribe to Ford Authority for around-the-clock Ford news coverage.