Idiot In Ford Truck Popped For Trying To Race A McLaren
0
Let's start by saying street racing is for idiots. There are plenty of tracks out there to get your speed fix on so don't risk your life or the lives of anyone else for a bit of fun. But if you plan to be an idiot, at least be environmentally aware. Karma caught up with the driver behind the wheel of what appears to be an F-150 4×4 truck who tried to challenge the driver of what appears to be a McLaren 720S Spider (or maybe a 570S Spider) (pictured below).
The driver of the McLaren has a dash cam recording his drive, lots of people do to keep things straight in the event of an accident or other issues. As the guy minds his own business driving down the road, a maroon F-150 4×4 Ford Truck zips up beside him and gives a rev.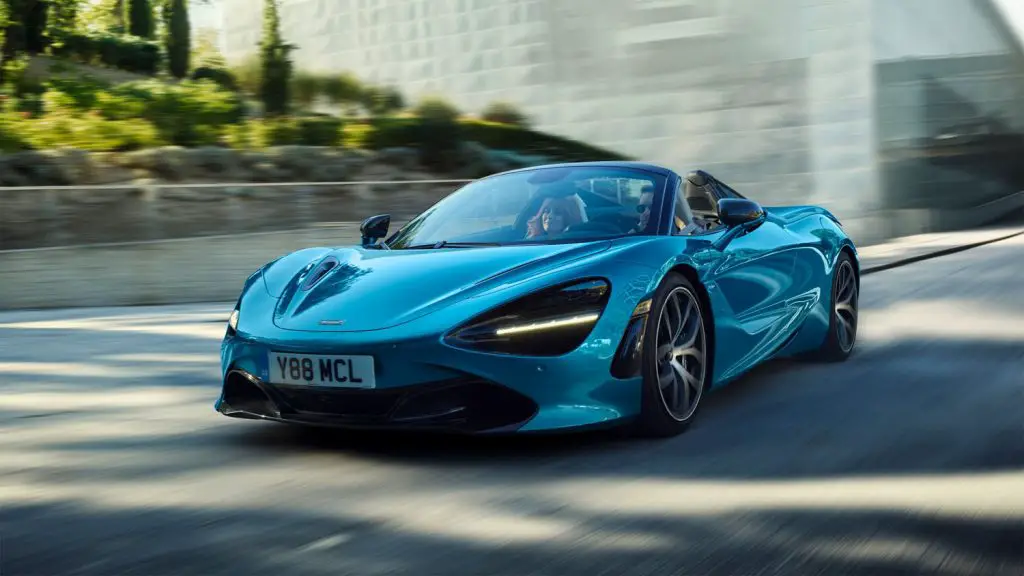 At first, the McLaren driver seems to want to partake in stupidity, presses a button to put the transmission of the McLaren in neutral and gives a little rev back. Then Mr. McLaren notices a police car behind them, points to the police car, and thinks the shenanigans are a no go.
The Ford truck driver was so intent on beating the exotic sports car that he hammers the throttle when the light turns green despite the officer right behind them. The police car chases the Ford truck, and at the next light, we see the Ford truck driver getting ready to turn and get a ticket for street racing. In some areas, street racing is a hefty fine or even a trip to jail. That Ford driver had no chance of beating the McLaren and probably just wanted to be able to tell his friends that he raced a McLaren.
Subscribe to Ford Authority for more F-150 news and around-the-clock Ford news coverage.
Source: Courier & Press