Own This Resort And Its Epic GT500 For $279M: Video
0
Anyone who has ever wanted to own their own chunk of epic Colorado country and has a few hundred million bucks lying around will want to listen up. The Gateway Canyons Resort & Spa in Colorado is for sale, and it sits on a total of 6,919 acres of beautiful land. Not only does the $279 million include all that land, but it also includes all the resort buildings.
Amongst those buildings is a very impressive 40-car collection known as the Gateway Auto Museum. The collection has some of the most popular muscle cars ever made in it, including a 1967 Ford Mustang Shelby GT500. Muscle cars that competed against the GT500 are part of the collection as well with a 1970 Plymouth Hemi 'Cuda and a 1971 Pontiac GTO Judge.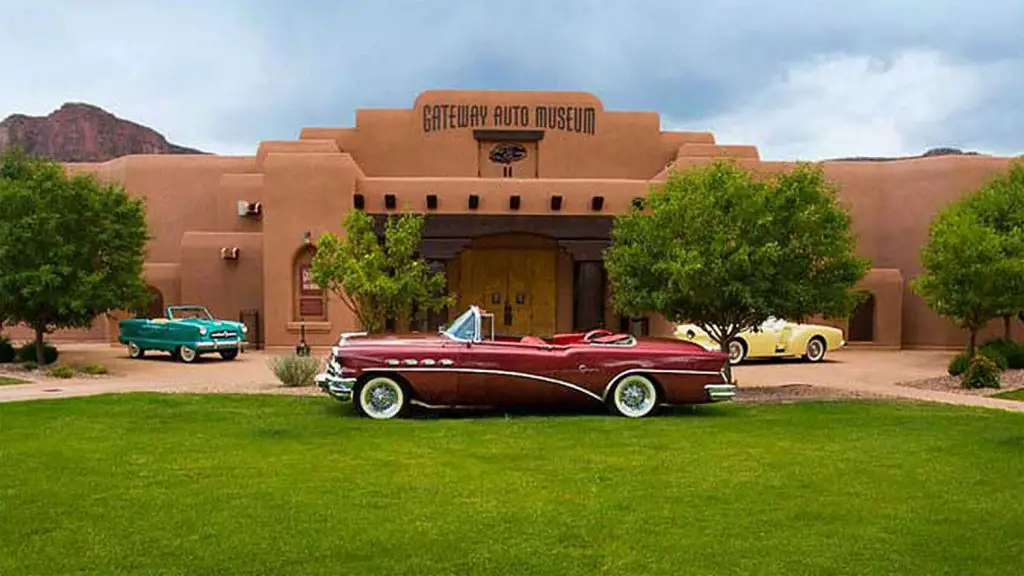 The star of the car collection is an Oldsmobile F-88 concept, which was the brands take on the Corvette. That car alone cost the museum $3.24 million when it was purchased in 2007. Other than the GT500 and other sweet classic and muscle cars, the facility includes four parcels of land, three residences including the main house with eight bedrooms. A separate two-story library and an observatory complete with a telescope is part of the deal.
With all that picturesque Colorado land, there are plenty of off-road driving trials, fishing holes, and hiking trails. In all, there are 10 square miles of land included in the sale. The grounds also host plenty of space for shooting sports and more. The ranch is out on its own said to be 55-minutes from the nearest airport, but it does have its own helipad. With the resort being out in the wilds by itself, the night sky is probably incredible, hence the observatory. A nice convertible like the 1968 GT500 KR convertible we talked about a while back would be perfect for exploring this resort.
Subscribe to Ford Authority for more Mustang news and around-the-clock Ford news coverage.
Source: Motor1