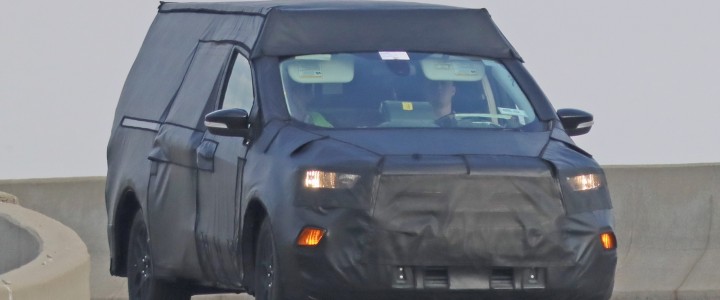 Ford Courier
Ford Courier is a line of pickup trucks produced by the Ford Motor Company and marketed under its namesake Ford brand.
The Courier originally entered production in 1952 and went through several generations before being discontinued in 2013 in South America. The Ford Courier is expected to make a return for the 2021 model year as a small pickup truck that would slot under the midsize Ford Ranger.
This page shows information about the Ford Courier. As we build out the page, follow our Ford Courier news coverage.
In Spanish
Ford Courier es una línea de pickup trucks producido por la Ford Motor Company y comercializado bajo su marca homónima Ford.
Aunque Ford usó por primera vez el nombre Courier para la variante de entrega de uno de sus sedanes entre 1952 y 1960, mayormente la placa de identificación es asociada a un pickup de tamaño reducido. Esto se debe a las cuatro décadas de trayectoria acumuladas entre dos pickups pequeñas que portaron el nombre Courier en regiones diferentes.
El primer Ford Courier pickup se introdujo en Norteamérica para el año modelo 1972, como un modelo derivado del Mazda B-Series de segunda generación importado desde Japón. Con el Courier, Ford se convirtió en la primera marca Americana en comercializar un pickup compacto. GM respondió casi de inmediato con el Chevrolet LUV en alianza con Isuzu, y Chrysler más tarde hizo lo propio con el Dodge D-50 de origen Mitsubishi, ambas asociadas con empresas Japonesas siguiendo la fórmula de Ford.
De la alianza de con Mazda surgieron cuatro generaciones del Ford Courier, desde 1972 hasta el 2007, vendidas principalmente en Norteamérica y Australia / Nueva Zelanda. Sin embargo, sólo las dos primeras se comercializaron en el mercado Americano hasta el año modelo 1982, un año antes de la introducción del Ford Ranger de primera generación.
El segundo pickup Ford Courier fue un modelo más pequeño basado en el Fiesta de cuarta generación, diseñado y fabricado por la filial de Ford en Brasil. El Ford Courier subcompacto tuvo una única y extensa generación de 15 años, desde 1998 a 2013. Se comercializó en varios países de Latinoamérica como Brasil y México, así como en Sudáfrica pero como el Ford Bantam.
Por otro lado, en Europa conocieron al Ford Courier Van basado en el Fiesta y con cierta inspiración en el primer modelo de Courier de 1952.
All-New Ford Courier
Se espera que el Ford Courier regrese para el año modelo 2021 como un pickup compacto, ubicada debajo del Ford Ranger de tamaño mediano.
Esta página muestra información sobre el Ford Courier. A medida que construimos la página, siga nuestra cobertura de noticias de Ford Courier.