The Ford Transit commercial van, in addition to being America's best-selling vehicle in its segment, might also be the most infinitely configurable. The wide range of possible uses starts at the factory, and continues in the hands of myriad different vehicle upfitters throughout the United States.
Here are four of the coolest Ford Transit vans in the United States:
1. So-Gnar's Creative Hub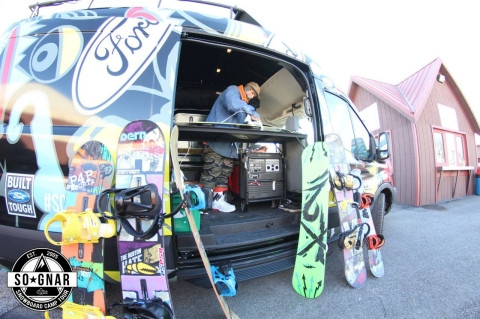 American company So-Gnar hosts snowboarding and skating camps, sells gear, and engages in music and artistic expression. When putting together a 2015 Ford Transit to fit the needs of the avid shredder, So-Gnar had it upfitted to the gills. A custom boot-dryer, snowboard rack, tuning bench, and DJ booth are all contained within, turning this Ford Transit into easily the coolest snowboard lodge ever put on wheels.
"It's an absolute dream of a creative hub that we can do anything out of," said So-Gnar CEO Pat Milbery.
2. Windy City Limousine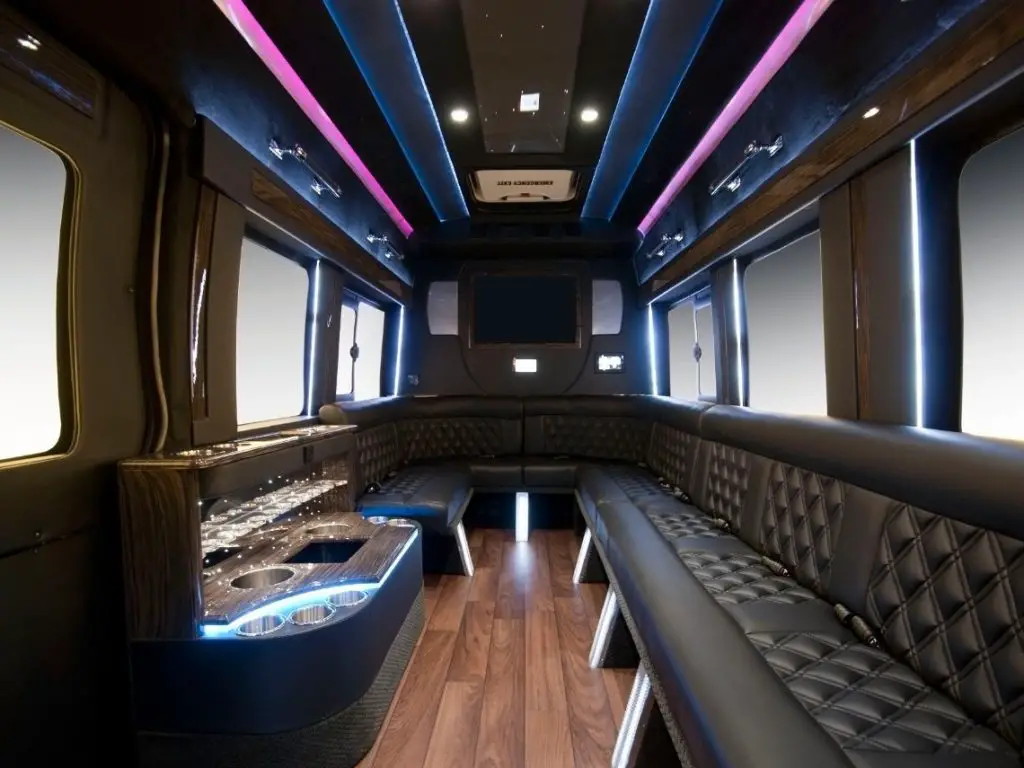 As the name suggests, this 2015 Ford Transit serves the Chicago area, offering occupants a very decadent, stylish ride from Point A to Point B. It carries up to 13 passengers, and features a wood floor, two flat-screen televisions, and luxurious, black leather seating.
3. Wag'n Tails' Pet Grooming Studio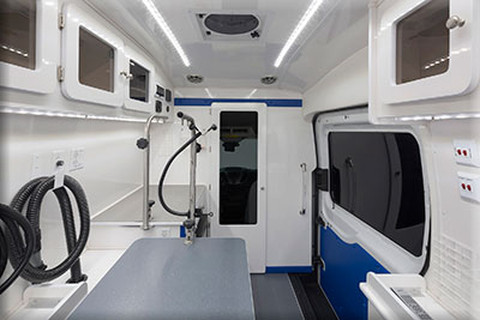 The folks at Wag'n Tails Mobile Conversions offer this extensive, single-purpose Ford Transit van conversion for mobile pet groomers. Grooming tables, blow dryers, vacuums, full-size tubs, and even hydro-massage shampoo systems are all incorporated into the Transit interior.
Persuading your dog to have a bath just got a whole lot easier.
4. The Grateful Grail Coffee Shop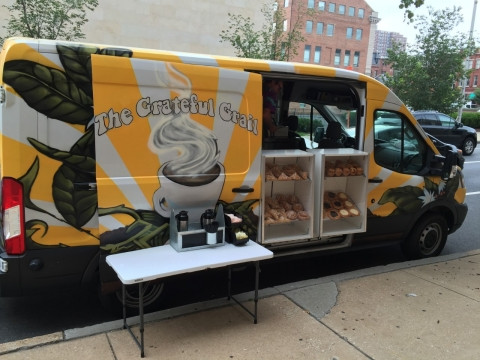 If you ever find yourself in the area of Baltimore, Maryland, you might happen to catch this Transit-turned-coffee-shop roaming the streets. This van is notable because it wasn't the handiwork of a seasoned vehicle upfitter, but rather, was customized by owners/brothers Brian and David Seward.
Why get off your rocker when the coffee can come to you?