In advance of the compact SUV's official public premiere at the 2015 Los Angeles Auto Show this week, Ford Motor Company shared the details of its next evolutionary step for a top-selling nameplate: the 2017 Ford Escape.
The new 2017 Ford Escape brings a mid-cycle refresh to the CUV's third generation. Aesthetically, the differences can be difficult to spot, with the only truly obvious changes in appearance confined to the front fascia.
That's perhaps because the folks at Ford saved the real magic for what lies underneath.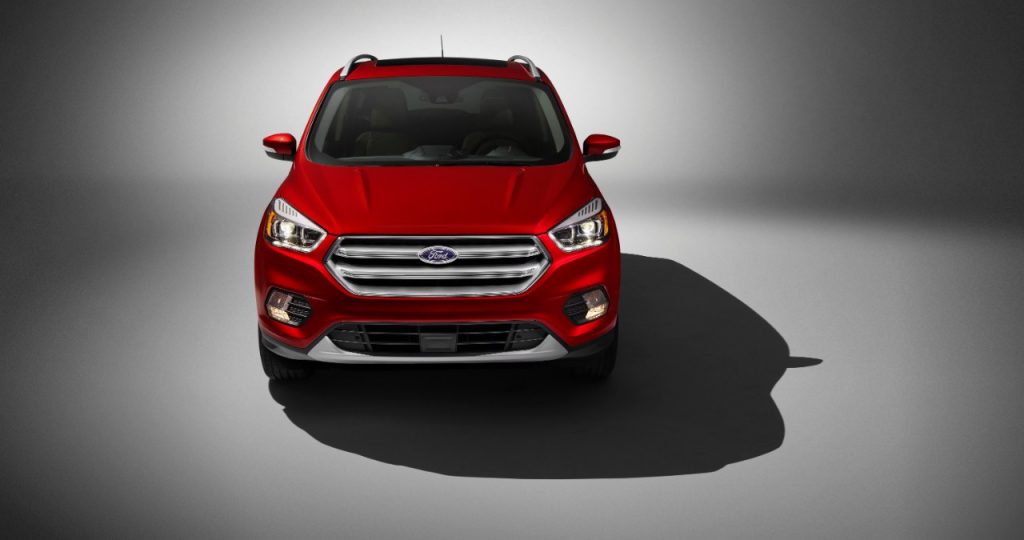 The 2017 Ford Escape has picked-up a ton of new features, including the first-ever implementation of Ford's SYNC Connect – a service which allows the driver to interface with his or her vehicle remotely via a smartphone app. Using SYNC Connect, one can lock and unlock doors, start the engine, and locate the Escape from a smartphone interface. The first five years come free with the new CUV.
Also new is the addition of a breadth of different popular driver aids, including Adaptive Cruise Control with Forward Collision Warning, an enhanced Active Park Assist that enables hands-free parallel and perpindicular-reverse parking, a Lane-Keep System encompassing both an alert and steering aid to prevent drivers from wandering out of their lanes, and a Driver Alert which can warn drivers if they are showing signs of fatigue or carelessness.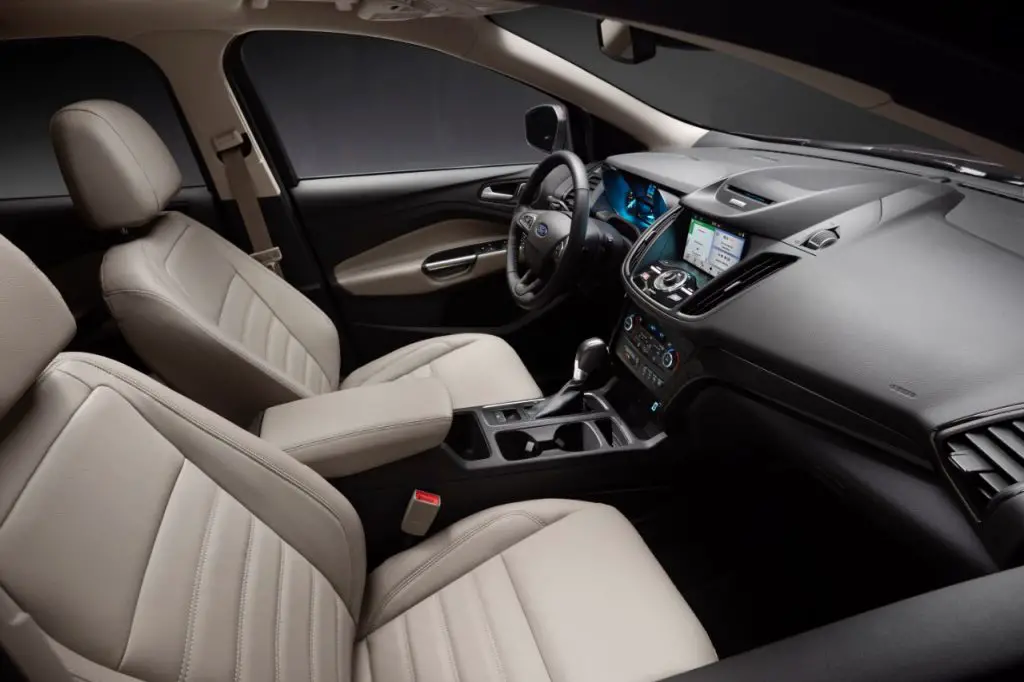 But really, the main headline is that the 2017 Ford Escape is gaining two new EcoBoost engine options in addition to the recurring, base 2.5-liter N/A unit. These are: a twin-cam, 1.5-liter EcoBoost inline-three, and a twin-scroll turbo, 2.0-liter EcoBoost inline-four. The former is standard on the SE and Platinum trim levels, where the latter is an available option.
This all-aluminum 1.5-liter is expected to handily fill the shoes of its 1.6-liter forebear with 180 horsepower and 185 lb-ft. of torque. The optional 2.0-liter now makes 245 horsepower and 275 lb-ft. of torque – quite an impressive volume-specific power output for a "non-performance" engine.
That ought to be plenty enough to get the kids to softball on time.
You can check out a full gallery of the new 2017 Ford Escape CUV below, and as always, check back with Ford Authority for the latest news, reviews, and other Blue Oval tidbits as they break.