This past year has been an undeniably huge one for Ford Motor Company. From the much-anticipated announcement that Ford will re-enter the world of endurance racing with the new GT, to a variety of green manufacturing initiatives that continue the transition into a leaner, greener automaker, here are the six most impactful developments from Ford Motor Company for 2015, as we see it.
Ford GT Reveal, Endurance Racing Announcement
All throughout the late 1960s, Ford Motor Company made waves at the famous 24 Hours of Le Mans, with a Ford GT40 fighting through to the winner's circle four consecutive times from 1966 through 1969. And then… nothing. The German arm of Ford Motor Company entered a few race-prepared examples of the Capri fastback throughout the 1970s, but the automaker was otherwise virtually absent from the historic road race for some 46 years.
And then, in January, 2015, Ford Motor Company's performance division unveiled the new 2017 Ford GT to the world. A few months later, the automaker had officially announced an endurance racing comeback, with two cars apiece slated to compete in each the FIA World Endurance Championship, and the Tudor United SportsCar Championship. The season of the former series includes the legendary 24 Hours of Le Mans.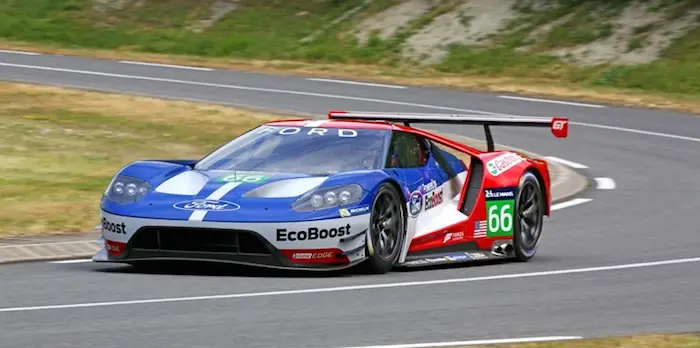 Mind you, the new Ford GT race car won't be competing in the highest-performance competitive class like its ancestor; it'll be run in the GTE Pro class, beneath the P1 and P2 prototype classes. Even still, the big picture is this: Ford is returning to Le Mans!
Ford F-150 Reaching Volume Production
Automotive pundits expressed a lot of concern when it was revealed that Ford Motor Company was planning to bake a large portion of aluminum into its F-150 full-size pickup. The F-150 is hugely important for the automaker, regularly emerging as the best-selling vehicle in the United States at any given time. For a vehicle so integral to Ford Motor Company's success, the safest route for the 2015 redesign would undoubtedly have been continuing along with a steel body like any mainstream automaker would do.
As luck would have it, ramping-up production of the new F-150 did have a hiccup or two. First, complex new manufacturing processes necessitated by the truck's heavy use of aluminum meant that thousands of skilled and production workers had to receive additional, extensive training. Afterward, frame supplier Metalsa couldn't produce truck frames fast enough to keep up with Ford's production pace.
Finally, in June, Ford Motor Company managed to reach volume production for the F-150 light duty pickup. Sales are strong, totalling 65,192 units throughout the month of November – an increase of 10.4 percent over the same month last year. Ford Motor Company has officially gotten over the initial hump in producing the aluminum-bodied F-150.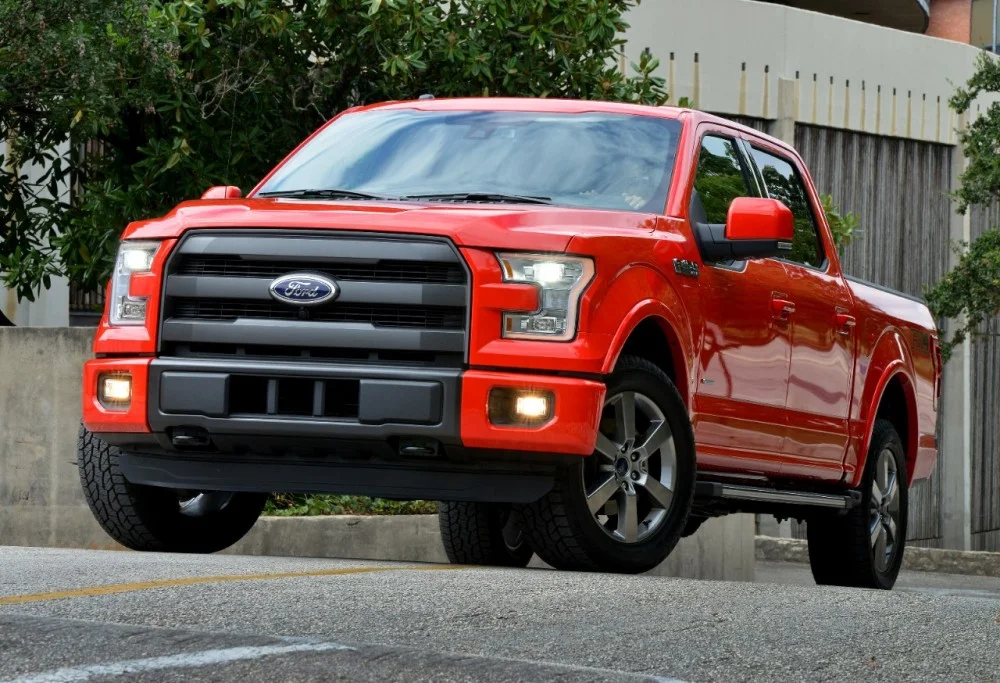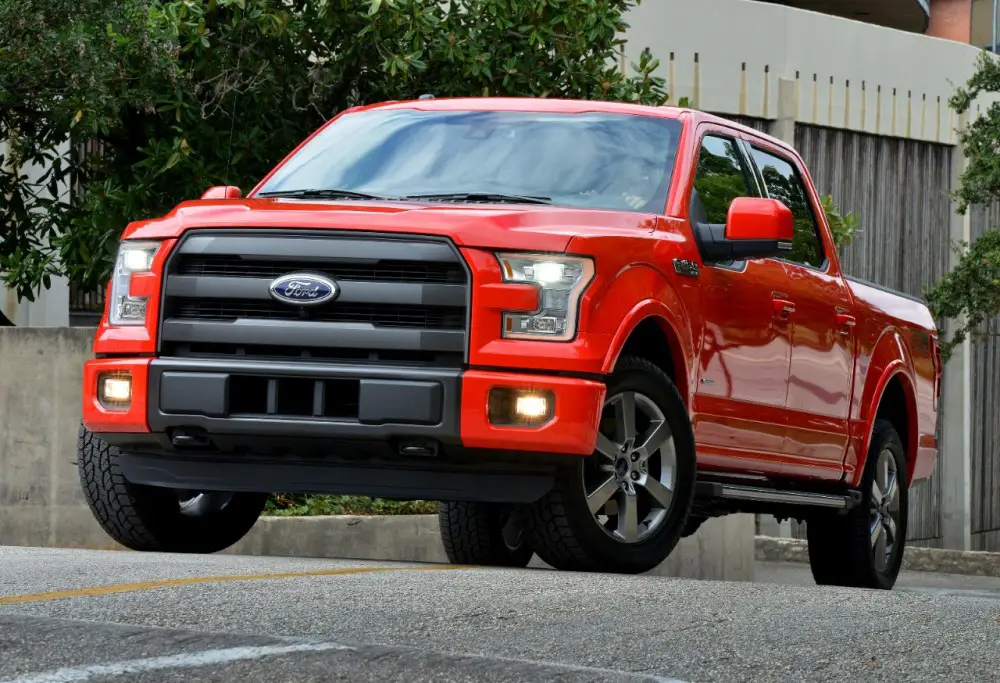 Parting Ways With Takata
The Takata airbag-inflator scandal left behind it a wake of safety recalls and pointing fingers, to which Ford Motor Company was certainly not immune. In all, Ford issued recalls affecting some 1.5 million vehicles in the United States relating to the Takata-supplied inflators, which have been linked to at least 8 deaths worldwide, and hundreds of injuries.
In light of all this, last month, Ford Motor Company officially cut its ties with supplier Takata, following in the footsteps of automakers like Honda, Nissan, and Toyota. By refusing to work with the airbag supplier any longer, Ford Motor Company sent a clear message about its refusal to accept unsafe, sub-par components in its vehicles. After the ignition switch debacle that continues to leave a stain upon General Motors' public image, that's an important message to broadcast.
The Right-Hand Drive 2016 Ford Mustang
America's premier pony car is as much a cultural icon today as it was when first launched in 1964, and in the US, it currently reigns supreme in the pony car wars in terms of sales volume. And now, the very first examples of the 2016 Ford Mustang for right-hand drive markets have begun shipping out to customers in new markets like Australia and the UK.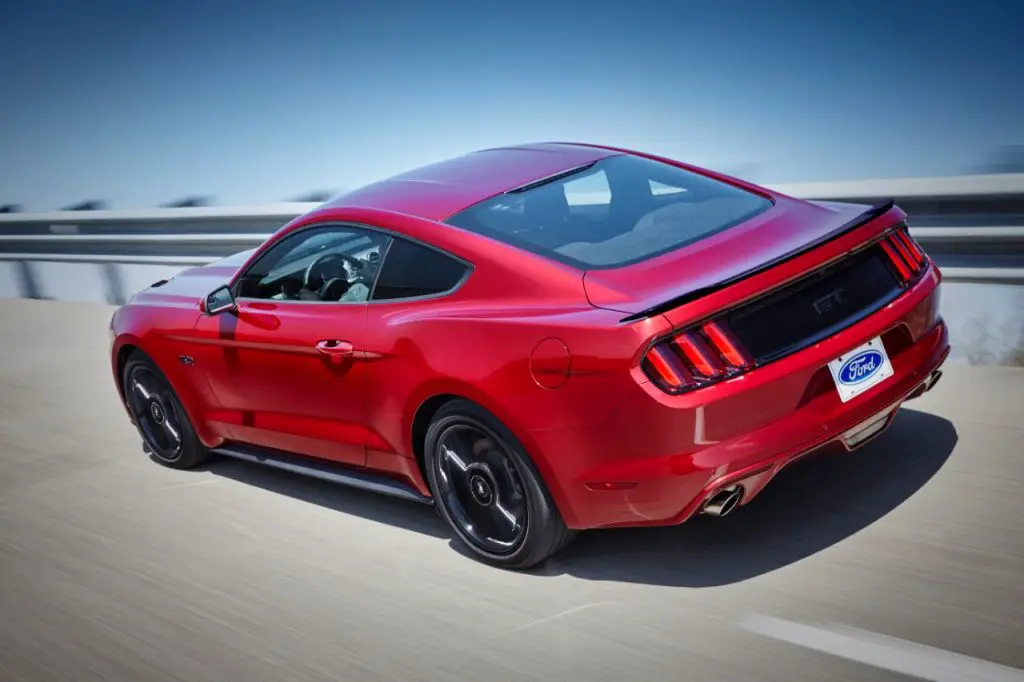 The sixth-generation Ford Mustang marks the first time that the American pony car has been built for RHD countries in its 51 years of existence, opening up an additional 25 global markets. Previous generations of the Mustang could be had in Australia, but only after an expensive import and RHD-conversion procedure which left the car many, many thousands more expensive than before it departed.
All that pent-up demand has had an effect: as of August, the UK had placed some 2,000 orders for the 2016 Ford Mustang, while in Australia, the pony car is already sold out for the next 12 months. Ford Motor Company's decision to make a right-hand drive Mustang stands to attract a great many new performance enthusiasts to the brand.
Announced $4.5 Billion Into Electrified Vehicles
This news is quite recent yet, but it's undeniably huge: Ford Motor Company has announced a $4.5 billion investment into electrified vehicles, contributing to the addition of 13 new hybrid, plug-in, or battery-electric nameplates by 2020. Our minds are still racing trying to forecast what new electrified vehicles the automaker has in store.
The thing of it is that gas prices are relatively low at the present moment, with no sure indication of an impending rebound; hybrids tend to sell less in circumstances such as these. Regardless, whether it's the looming threat of tightening CAFE standards, or that Ford Motor Company foresees a broad, future uptick in electrified vehicle popularity due to evolving public opinion and/or fuel price fluctuation, this investment represents a colossal commitment to electrified drivetrain technology that will transform Ford's passenger vehicle lineup.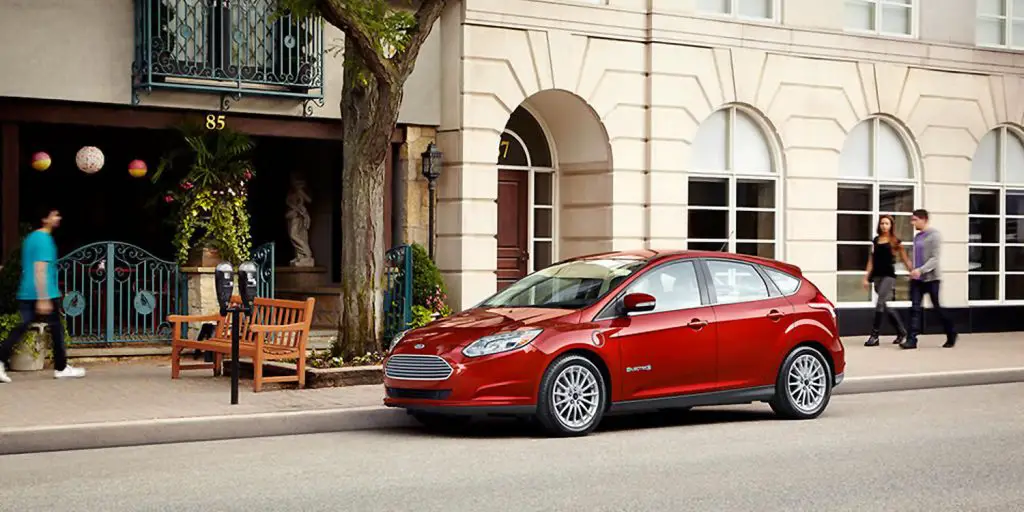 In fact, some 40% of the automaker's lineup will be electrified by the end of the decade.
Ford's Green Manufacturing Initiatives
It's not just Ford's passenger vehicles that are marching toward a more sustainable future, but the automaker itself; Ford Europe is on-track to reduce its energy usage by 25 percent per car by next year, since the automaker started seriously exploring cost-effective energy conservation strategies in 2011. As recently as October, Ford Motor Company was recognized by the CDP as a global leader in water conservation, shortly after the automaker announced an expansion of its employee car-charging network in the US.
On top of that, Ford is doing a number of innovative things with regard to eco-conscious materials, from the recycled plastic material used in the seats of the new F-150, to a recently-announced research effort into whether the gecko can teach us how to make an easy-to-clean automotive adhesive to aid recycling efforts. All of it shows an earnest drive to improve environmental sustainability above and beyond many other global automakers.
If more vehicle manufacturers elect to follow in Ford Motor Company's footsteps, who knows: we might just have a 2116 to look forward to, after all.