At last year's Detroit North American International Auto Show (NAIAS), performance fans were given a glimpse at a devastatingly exciting new addition to the Ford Performance lineup: the 2017 Ford F-150 Raptor SuperCab. The new Raptor supertruck's unwritten mission is quite simple: to pick up where the discontinued SVT Raptor left off, while making the world forget all about that model and its optional 6.2-liter V8.
That objective ought to prove well within reach, seeing as the 3.5-liter EcoBoost V6 powering the new Ford F-150 Raptor is expected to produce somewhere in the neighborhood of 450 horsepower – about 40 more than the aforementioned V8. Meanwhile, says Ford, new materials like the aluminum-intensive body pioneered with the regular Ford F-150 contribute to an estimated weight savings of up to 500 pounds.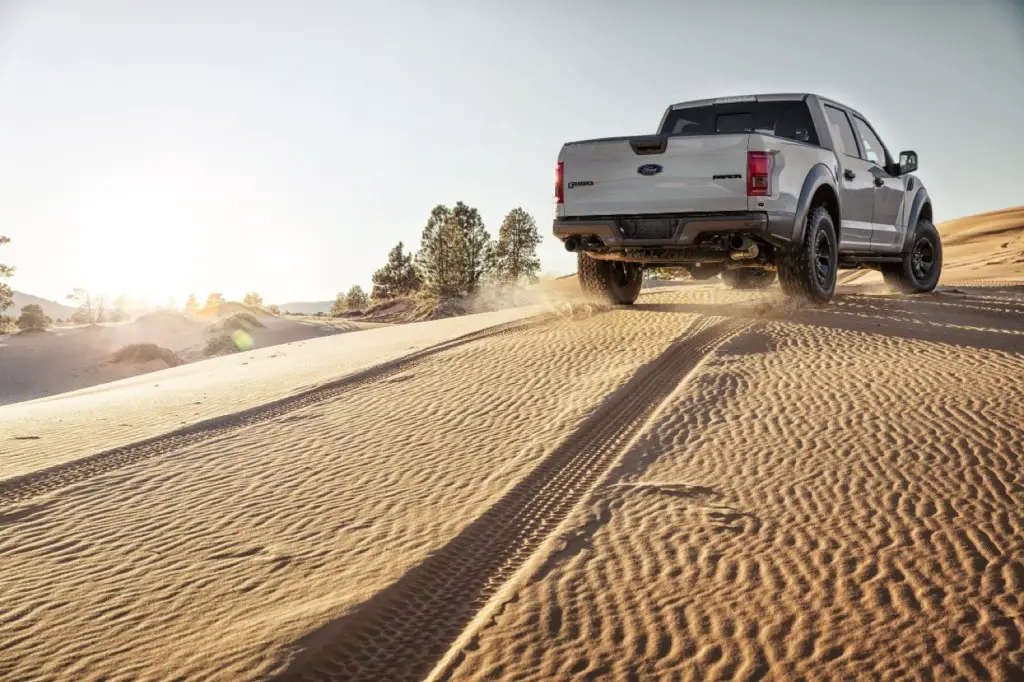 Now, for the first time, we've been given a peak at the bigger 2017 Ford F-150 Raptor SuperCrew. At 145 inches, the SuperCrew has a wheelbase 12 inches longer than that of the SuperCab Raptor shown last year, all of which is taken up by the cabin. That translates to increased legroom and comfort, and more free space for stowing gear. Mechanically, the two Ford F-150 Raptor models should be more-or-less identical, with each boasting Ford's new 10-speed automatic transmission, and on-demand all-wheel drive. Performance options include a Torsen limited-slip front differential, while Fox Racing Shox and a new Terrain Management System will come standard.
The Ford F-150 Raptor's new TMS allows the truck to adjust its traction-control system for every conceivable terrain, from asphalt to desert sand.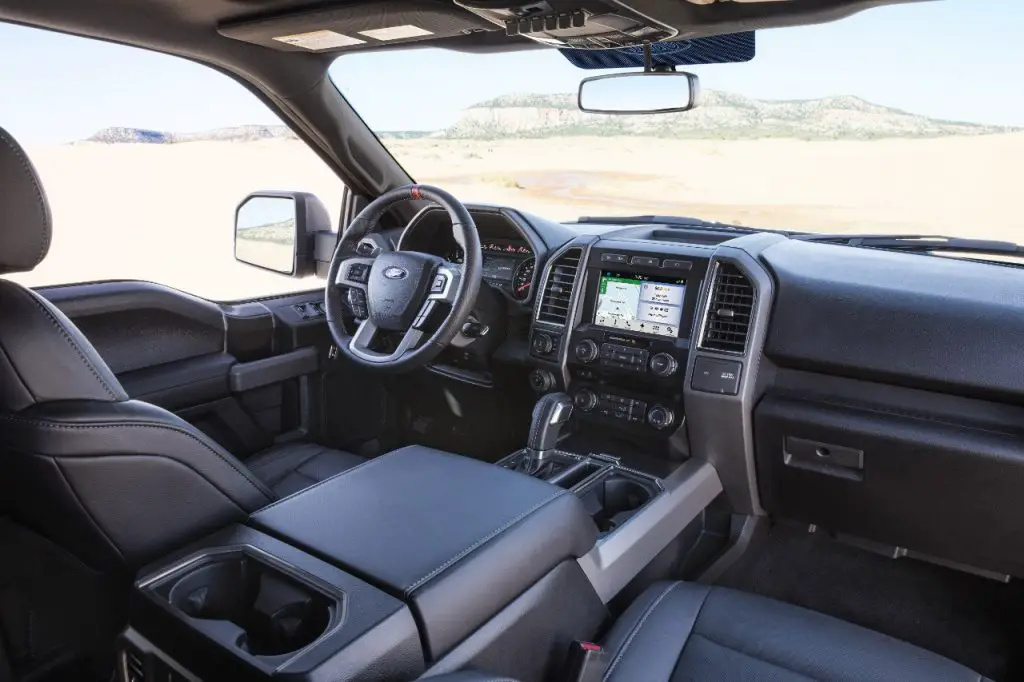 "F-150 Raptor means superior off-road capability, from rock crawling to sand running," said Ford Performance Director Dave Pericak. "With the addition of SuperCrew, F-150 Raptor customers can leave the pavement behind – without sacrificing comfort and space."
Sweepstakes Of The Month: 2021 Ford Mustang Shelby GT500 plus $25K in cash. Details here.