The Barrett-Jackson classic car auction in Scottsdale, Arizona is set to start this weekend, including one very rare 1951 Lincoln Lido coupe customized by the famous George Barris.
The Lincoln Lido coupe was an expensive variant of the full-size Lincoln EL-series, with production spanning just two model years. This obviously makes the car remarkably rare already; add to that some level of customization by the famous George Barris shop, and it becomes ever more obvious why this particular example is a catch. A two-tone green metallic pain job covers the whole body, with snappy-looking pin-striping by Von Dutch.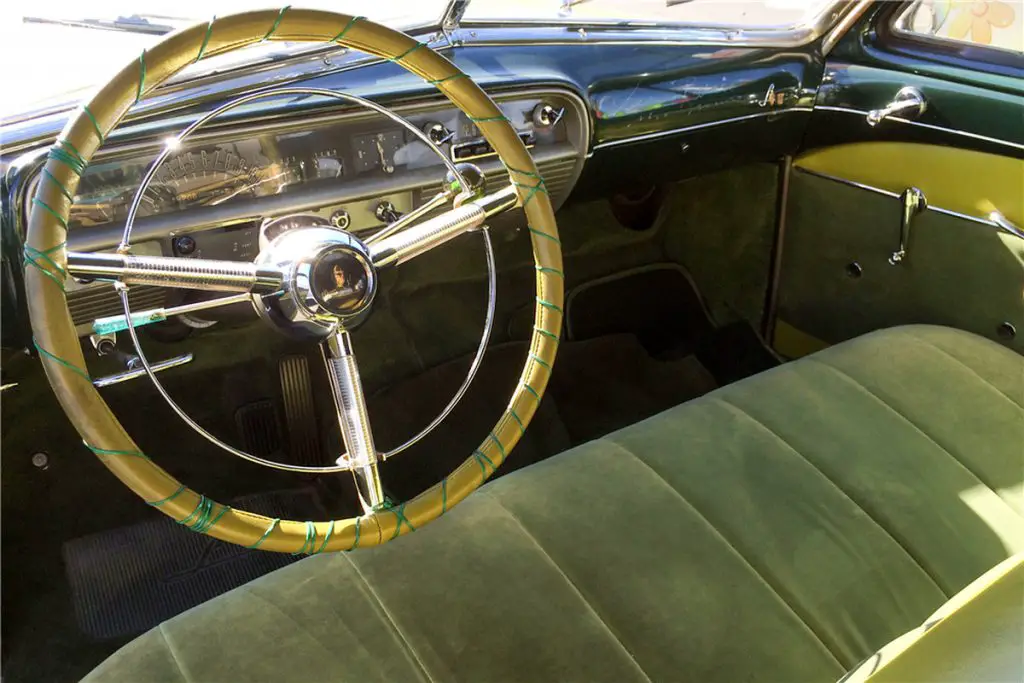 Inside, this 1951 Lincoln Lido's green upholstery echoes the paint scheme of the exterior, and the dash wears the signature of its esteemed customizer: George Barris. Under the hood is a 337-cubic-inch Lincoln flathead V8 that, when new, produced in excess of 150 horsepower.
This remarkable 1951 Lincoln Lido is being offered with no reserve, and comes with a Certificate of Authenticity signed by George Barris.
(Sources: ClassicCars.com, Barrett-Jackson)