Ford Motor Company has filed an application to register Ghia as a trademark with the United States Patent and Trademark Office (USPTO), Ford Authority has discovered.
The automaker's October 11th, 2016 application carries serial number 86870910 and specifies that the mark will be used as follows:
Automobile bodies; automobiles; exterior insignia badges for land vehicles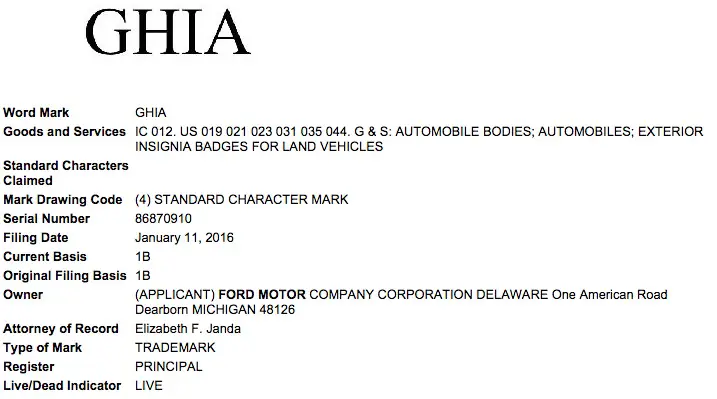 In the past, Ford used the Ghia name for the top trim levels of its mainstream model range starting in Europe with such vehicles as the Granada Ghia, Capri Ghia, Cortina Ghia, Escort Ghia, Fiesta Ghia. The Ghia name was later applied to other models within the range, including the Sierra Ghia, Orion Ghia, Mondeo Ghia and Focus Ghia. The Ghia name then made its way to other international markets, but then began to be phased out in favor of Titanium and Platinum.