Ford Motor Company has filed an application to register Lincoln Way as a trademark with the United States Patent and Trademark Office (USPTO), Ford Authority has discovered.
The automaker's October 13th, 2015 application specifies that the mark will be used as follows:
Promoting the sale of goods and services of others in the automotive industry by dissemination of promotional materials and product information through an online global computer network, through the distribution of printed material, audio and video recordings, television and radio recordings, online advertising, and promotional contests; retail store services in the field of automobiles, automobile parts and accessories; Automobile dealerships
The applications is scheduled to be published for opposition on February 2nd, 2016 — which is when it will be published in the USPTO's gazette, giving others the ability to object to its registration.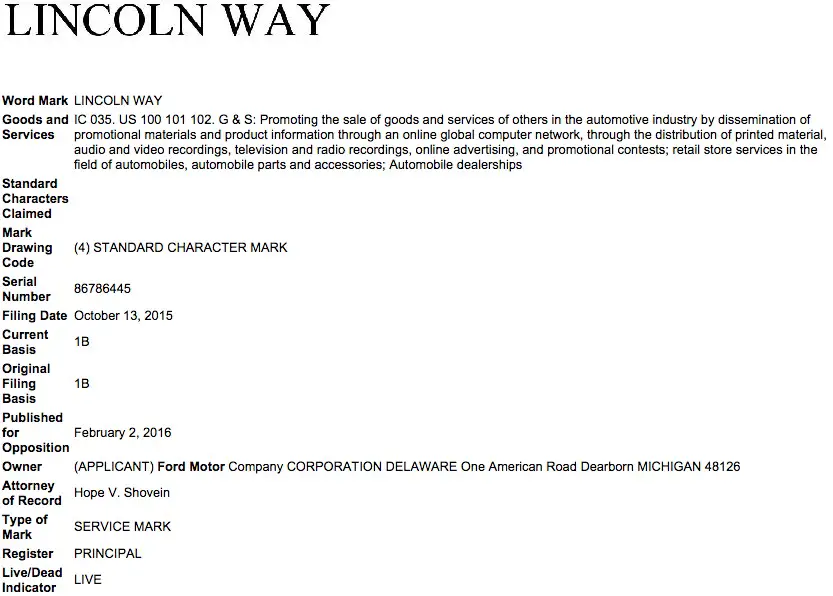 The Ford Authority Take
It would appear that Ford's luxury brand-division, Lincoln, is planning to launch a dealer-facing effort called Lincoln Way. Stay tuned to Ford Authority as we learn more about this, and for more Ford news.