Prompted by customer demand, Ford Performance has introduced a new rear seat kit for the 2016 Ford Shelby GT350R Mustang. The deletion of the rear seats, you may recall, is one item on a list of equipment omissions which essentially defines the Shelby GT350R versus the standard GT350.
The Ford Shelby GT350R's rear seat kit is available through Ford Performance Parts at a cost of $995. The same Alcantara wrap and red contrast-stitching from the front seats cover these available rear buckets, ensuring a clean, seamless factory appearance.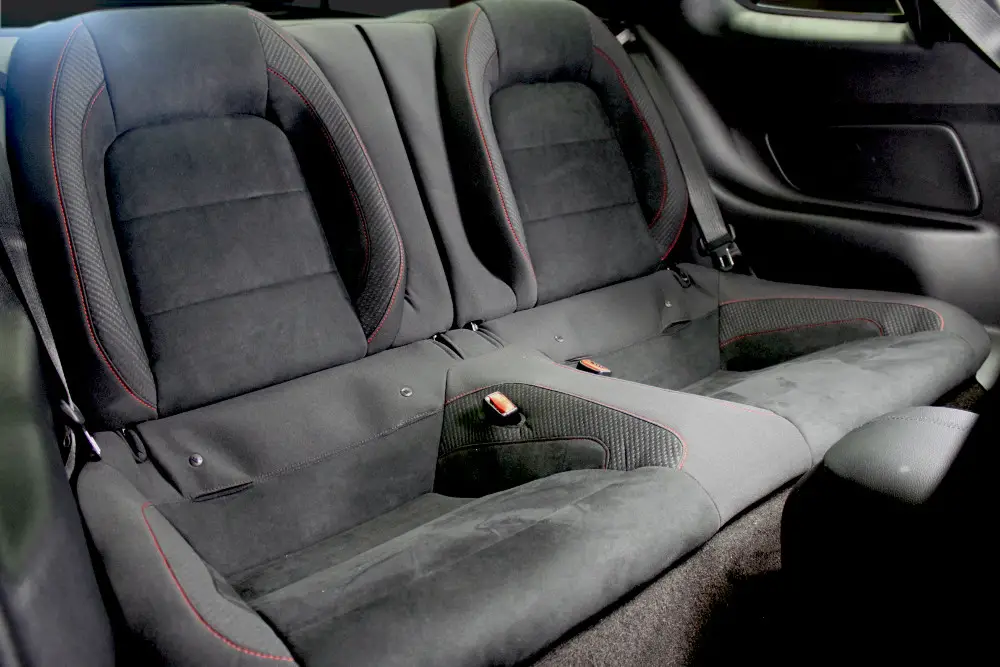 The Ford Authority Take
As we've said, the 2016 Ford Shelby GT350R Mustang is distinct from the lesser GT350 mostly for its list of equipment omissions, with the stereo system, air-conditioning, rear seats, and the trunk floorboard and carpeting all absent by default. Just about the only piece of exclusive equipment available on the R-badged model and not the base car is a set of carbon fiber wheels; otherwise, the important bits – including the engine – are identical.
Why is this relevant? Because with this new rear seat kit, plus the available "Electronics Package" which puts A/C, a 7-speaker audio system, an 8-inch infotainment screen, etc. back into the car, Ford Performance has ensured that customers can order a Shelby GT350R, and then pay more to essentially option it back down into a base GT350.
Mightn't it have been easier to simply offer the carbon fiber wheels as an option on the regular Shelby GT350?