Yesterday, Shelby American announced the latest – and perhaps funkiest – addition to its range of special-edition Ford Mustang models: the Terlingua Racing Team Mustang.
Paying homage to Carroll Shelby's own Terlingua Racing Team from the 1960s, this new Ford Mustang GT edition is shod in the same memorable yellow-and-black paint scheme that adorned Jerry Titus' iconic, Trans Am series-winning Mustang in 1967.
Being built from a modern Ford Mustang GT, the similarities all but end there. The 5.0-liter Coyote V8 has been supercharged to produce some 750 horsepower, and further performance-enhancing modifications include a black-tipped Borla exhaust system, an exclusive Shelby-by-Eibach sway bar, adjustable coil-overs, a Brembo Big Brake kit, and a short-throw shifter and performance half-shafts from Ford Performance. The Terlingua Ford Mustang GT rides on 20-inch Weld Racing wheels, and boasts a smattering of Shelby-designed carbon fiber pieces.
Needless to say, Terlingua Racing Team decals and the group's famous jackrabbit logo are also present in abundance.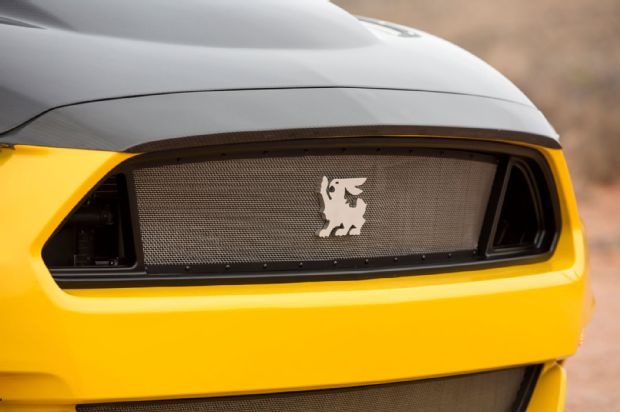 Only 50 examples of the supercharged Terlingua Ford Mustang GT are planned for production, each shipping with an autograph plaque wearing the signatures of Carroll Shelby, Jerry Titus, and team co-founder/jackrabbit crest designer Bill Neale. Pricing stands at $65,999, not including the cost of the Ford Mustang GT donor car.
"The Terlingua Racing Team was created in the 1960s to have a lot of fun for a lot of people," said Bill Neale. "Our rough and ready group was as passionate about playing as we were about racing. From our wild weekends on the Rio Grande in South Texas to race tracks across the world, the Terlingua Racing Team took no prisoners.
"The team crest and racing livery that I designed came to symbolize that raucous, irreverent lifestyle that thumbed its nose at the establishment."
(Source: Mustang360)