A short while back, we spotted a photograph purporting to show a production-ready version of the 2017 Ford GT supercar. We couldn't wait to see it at the 2016 Detroit Auto Show.
Alas, the car shown in the photo never made it to Detroit's Cobo Center; according to Motor Authority, it wasn't even quite a production-intent 2017 Ford GT, but rather a non-functional design buck. Instead, Ford Motor Company came out to the show with the white 2017 Ford GT pictured above – an example that is production intent – complete with all the design elements and equipment that will be on the production car. In fact, the white-on-red 2017 Ford GT prototype could be driven right off the showfloor, although software and calibration are still in development.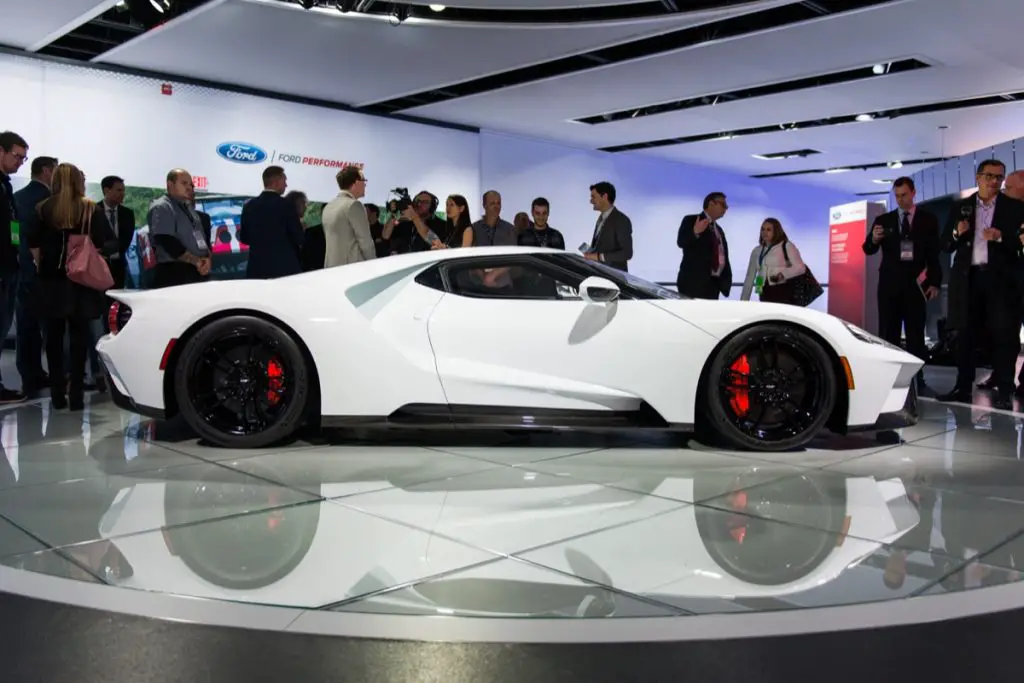 As for how the car has changed from the original concept shown at NAIAS in 2015, the side mirrors have grown to a street-legal size, and the front fenders wear the requisite reflectors. Motor Authority was also informed by Ford Performance Chief Vehicle Engineer Jamal Hameedi of (practically imperceptible) changes to the headlamps and taillights, and a plastic "EcoBoost" cover over the 3.5-liter V6 engine.
In addition, the front splitter now boasts two air inlets to direct airflow, while the rear spoiler has been revised for improved downforce. The exposed carbon fiber on the front splitter, side skirts, and rear diffuser wears a matte finish by default, but a gloss finish can be optioned (à la the aforementioned design buck).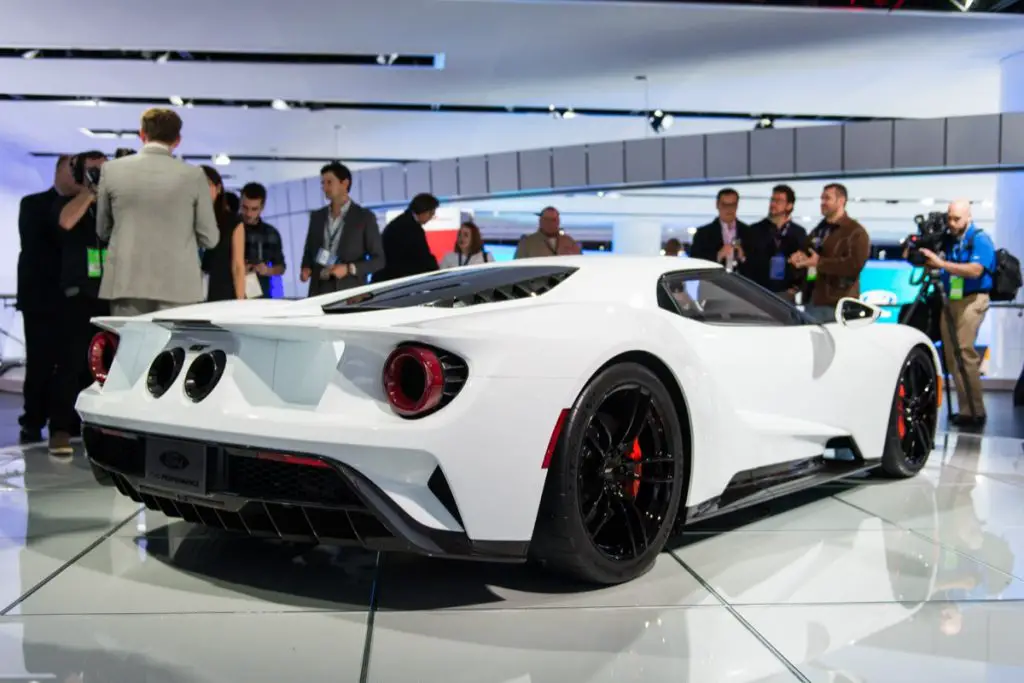 Expect the 2017 Ford GT to hit the market later this year, wearing an MSRP of around $400,000.