This week, the folks at Hennessey Performance Engineering decided to show off one of its fully dressed-up customer cars: a 2016 Ford Mustang GT in blue fitted with the company's HPE750 supercharger upgrade, and "CarbonAero" carbon fiber aerodynamic package.
Pictured above looking effortlessly marvelous, this HPE750 Ford Mustang customer car also boasts a handful of optional upgrades, including lightweight Hennessey H10 wheels, the company's Brembo brake upgrade kit, and coilover suspension package. Output for the HPE750 package is claimed by Hennessey to be 774 horsepower with 648 lb-ft of torque, thanks to a 2.9-liter supercharger, and with everything else this customer has opted for, downforce, handling, and braking have all been upgraded to suit.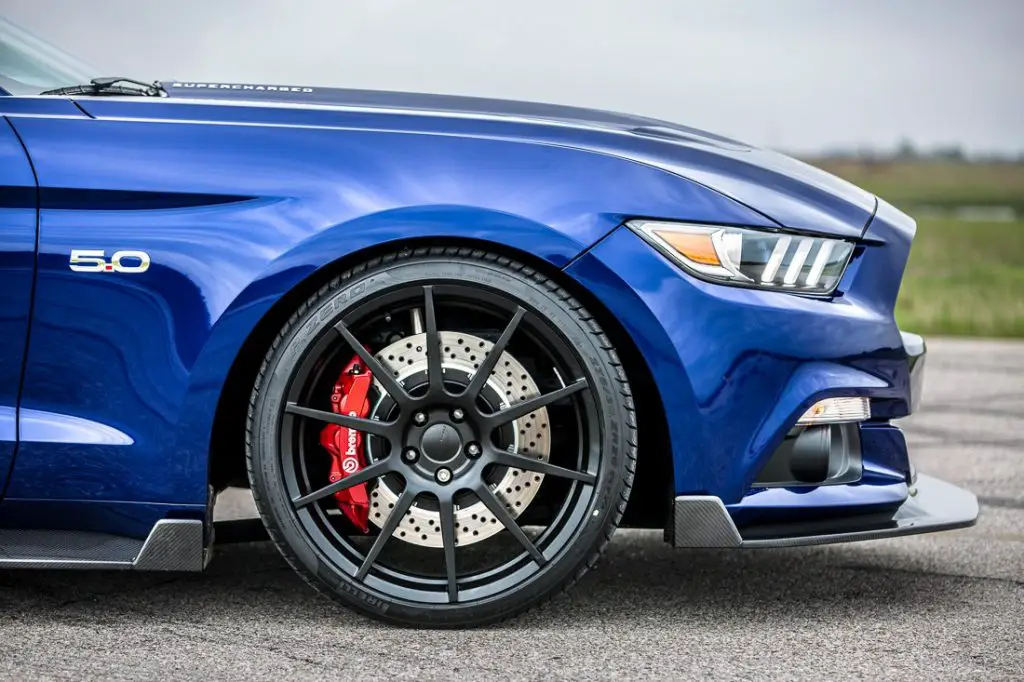 Hennessey's CarbonAero kit for the HPE750 Ford Mustang GT features a front splitter, rear spoiler, and side skirts, all in a high-gloss transparent finish. Other visual enhancements on this car include "Hennessey" and "HPE750" decklid badges, and "Supercharged" lettering along the sides of the hood bulge.
For a full gallery of images of this customer car, be sure to check out Hennessey Performance Engineering's official website.