The Explorer-based Ford Police Interceptor Utility is gaining a new "no-profile light bar" factory option for the 2017 model year, which puts the dread-inducing red-and-blue flashing light bar inside the cockpit to increase stealthiness.
"Today, agencies typically use aftermarket interior visor light bars that are somewhat bulky and can obstruct the field of vision," says Ford's North American Police Marketing Manager. "This extremely low-profile unit is fully integrated where the headliner and top of the windshield meet, for tremendously improved driver visibility versus aftermarket alternatives."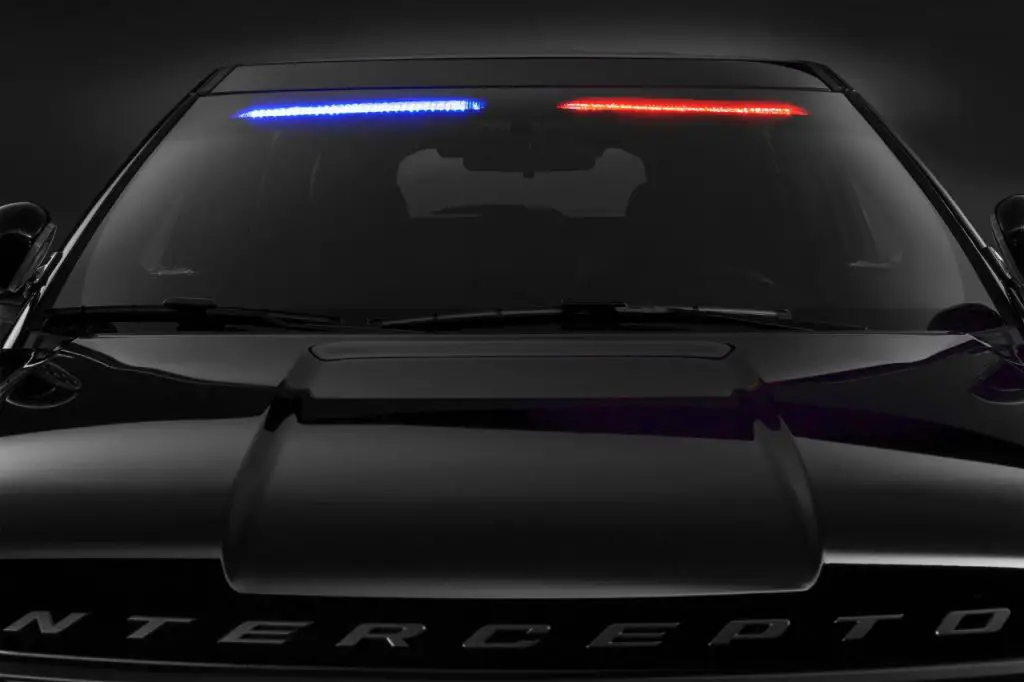 In addition to the red-and-blue flashing function, the Ford Police Interceptor Utility's new light bar option will offer bright white "scene" and "take down" modes of operation, and has an auto-dimming feature. It can be programmed to emit anywhere from full-brightness, all the way down to 20 percent. It comes with a limited factory warranty, and according to Ford, preserves the sort of spaciousness that officers love about the Ford Police Interceptor Utility.