Any true racing history buff will surely identify the No. 1 Ford GT40 Mk. II as the true winner at the 24 Hours of Le Mans in 1966. Although the race's sanctioning body – the Automobile Club de l'Ouest (ACO) – ruled the No. 2 Ford GT40 the winner in a controversial decision taking into account the total distance travelled after Ford's staged 1-2-3 finish, Ford GT40 No. 1 was the "spiritual" winner.
Now, you can buy your own 1:18 scale replica of the Le Mans-winning Ford GT40 Mk. II, die-cast with an unrelenting attention to detail. AutoGuide featured the model as part of its "Daily Diecast" feature this week, pointing us to its listing on Amazon.com.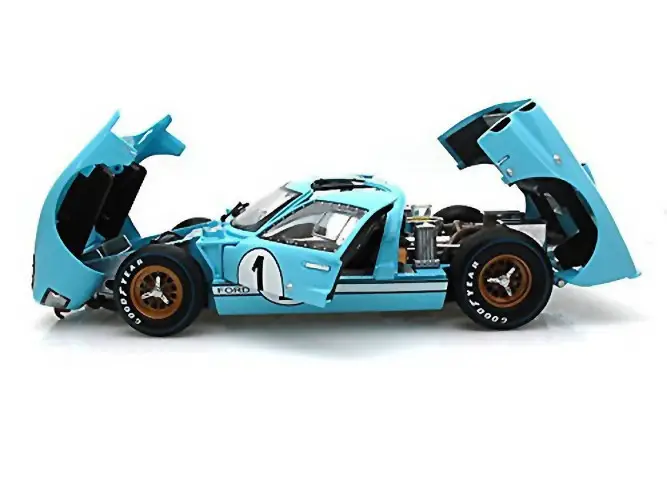 The livery seen on this model is exactly the same that was worn by Ford GT40 Mk. II at Le Mans back in 1966. Features include PVC tires, functioning doors, hood, and trunk, and a mounting platform for display purposes. It's manufactured by Shelby Collectibles, Inc., and weighs 2.1 pounds – slightly less than the original race car, if memory serves.