With luxury automobiles especially, it's often the small details that make or break the ownership experience. Ford's own Lincoln luxury division is aware of this, and it's why the all-new, 2017 Lincoln Continental will feature the company's signature Approach Detection technology, which makes the car come alive and greet the driver when he or she approaches the vehicle with the key fob.
Lincoln Motor Company's Approach Detection isn't anything new; it debuted on the 2015 Lincoln MKC luxury crossover. Now, it makes its way onto the new Lincoln Continental full-size sedan, activating any time the driver comes within eight feet of the vehicle with the key fob. The car issues a welcome on both the drivers side and passengers side of the vehicle with illuminated "welcome mats" that are projected onto the ground before the front doors.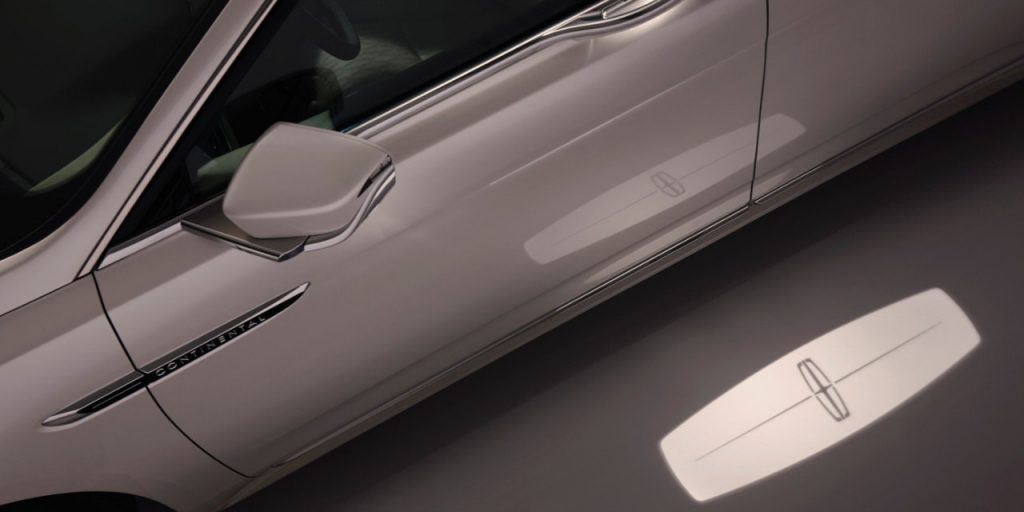 At the same time, the Lincoln Continental's high-mounted door handles glow in a hue complimentary to the car's exterior paint color, and LED accent lights within the headlamps and taillights gradually come on. Ambient lighting on the inside door panels, gauge cluster, and cupholders is activated to facilitate ingress, and the push-button start pulses.
"The signature dynamic lighting of the Approach Detection feature is akin to the Continental greeting you with a warm smile," says Lincoln Exterior Design Manager Solomon Song. "This is a subtle touch that reinforces our commitment to give every Lincoln client what we call 'quiet luxury' – vehicles and experiences that are elegant, effortlessly powerful and serene."