For the 2017 model year, the Ford F-150 half-ton pickup will benefit from the improved torque, efficiency, and performance of Ford's second-generation 3.5-liter EcoBoost V6 engine and brand new 10-speed automatic transmission. The new powertrain promises greater efficiency and performance, employing more than 20 approved or pending Ford patents.
Says Ford CTO and VP of Product Development Raj Nair: "The Ford truck team lives to serve our hardworking truck customers. The powertrain is the heart of every F-150, and together our all-new 3.5-liter EcoBoost and 10-speed transmission will give our customers better power, efficiency and confidence."
New, Second-Generation 3.5L EcoBoost V6
The new-and-improved, second-generation 3.5-liter EcoBoost V6 coming to the 2017 Ford F-150 will produce up to 30 lb-ft more torque at peak, for a total of 450 lb-ft – a best-in-class rating for a V6. The engine, which will go on to power the production 2017 Ford GT supercar and Ford F-150 Raptor performance truck, features hollow camshafts with a roller-finger follower cam valvetrain, along with a new dual direct- and port-injection system.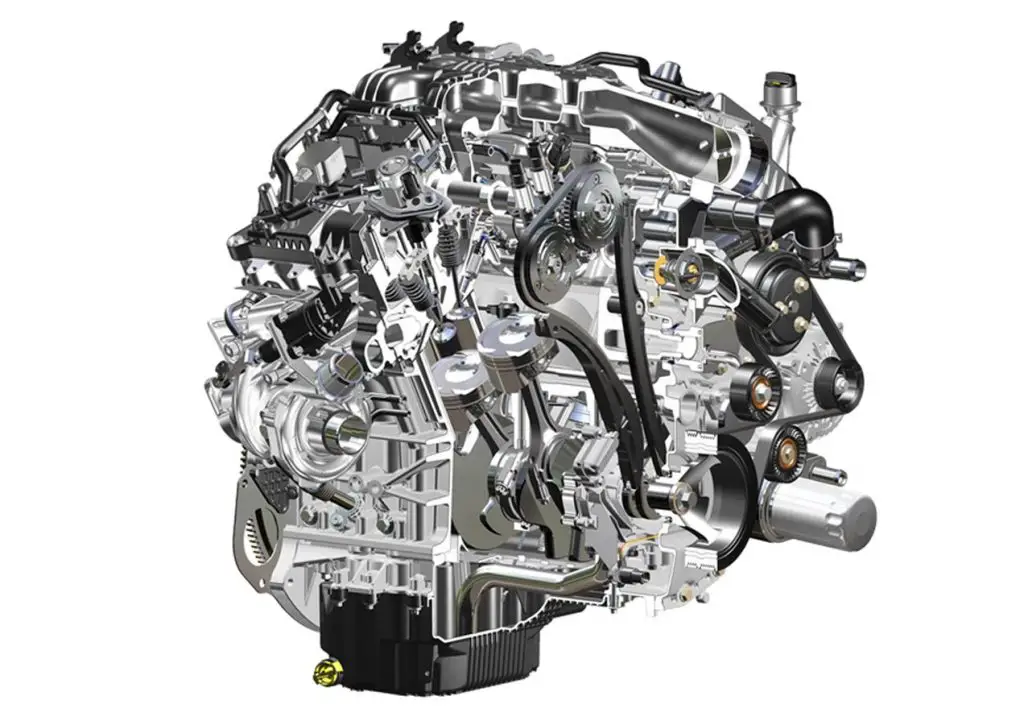 That dual-injection system provides engineers much more freedom in tuning the engine for improved output, efficiency, and emissions than either one method of fuel-delivery. Helping to supply air to the intake charge is a new pair of turbochargers with more responsiveness and better operating efficiency, thanks to lightweight turbines made of a high-temp superalloy, and Ford's first-ever electrically-activated wastegates.
10-Speed Automatic Transmission
Complimenting the 2017 Ford F-150's new second-generation EcoBoost engine is Ford's much-anticipated new 10-speed automatic transmission. It's the first volume-production 10-speed ever offered by any automaker, featuring a wide ratio span and plenty of drag-reduction efforts. Three overdrive ratios help to ensure maximum fuel economy at highway speeds.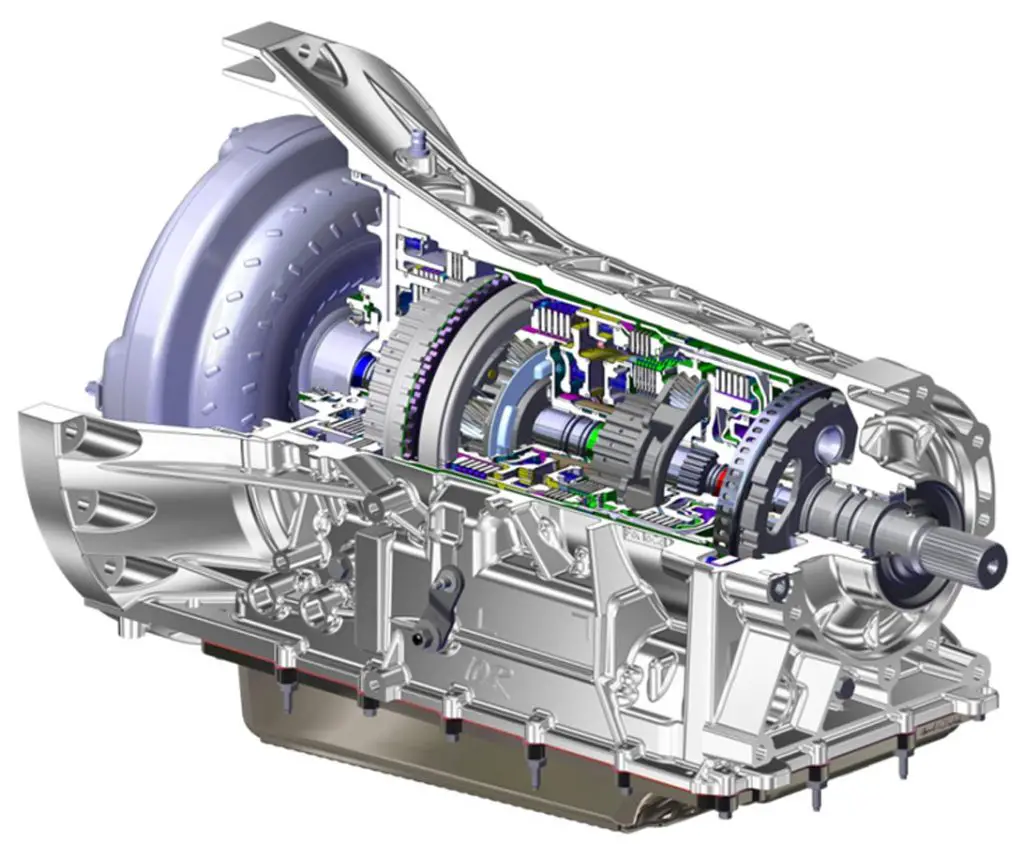 No detail was overlooked in developing the Ford F-150's new transmission, which is the first Ford gearbox not to use any cast-iron components, favoring advanced alloys instead. Apart from reducing the overall weight of the transmission, the use of lighter materials ought to lend the transmission improved shifting performance, as well. New shift-scheduling algorithms receive input from more than a dozen powertrain signals and driver actions to ensure that the right gear is always selected at the right time.
The 2017 Ford F-150 with 3.5-liter EcoBoost V6 and 10-speed automatic transmission will offer Auto Start-Stop as a standard feature. When taken together, all these powertrain improvements ought to lead to noticeable improvements in fuel economy, without being detrimental to towing, hauling, or overall performance.