Those lucky, select few who are ultimately invited by Ford to purchase the new Ford GT supercar later this year will have a few all-important decisions to make, including the choice of 10-spoke forged alloy wheels, or identically-sized carbon fiber ones.
Carbon fiber wheels offer significant improvements over alloys – even the supercar-spec alloy wheels being crafted for the 2017 Ford GT. That's because carbon fiber is stronger pound-for-pound than aluminum, with greater rigidity. The result is a wheel with significantly-reduced mass than its comparable alloy counterpart, reducing not only total vehicle weight, but unsprung weight and rotational inertia, as well.
The reduction in unsprung weight helps the Ford GT's suspension to react more quickly to sudden road surface changes; the reduction in rotational inertia means that steering feel and driving dynamics are improved because less effort is expended changing the wheels' speed and direction.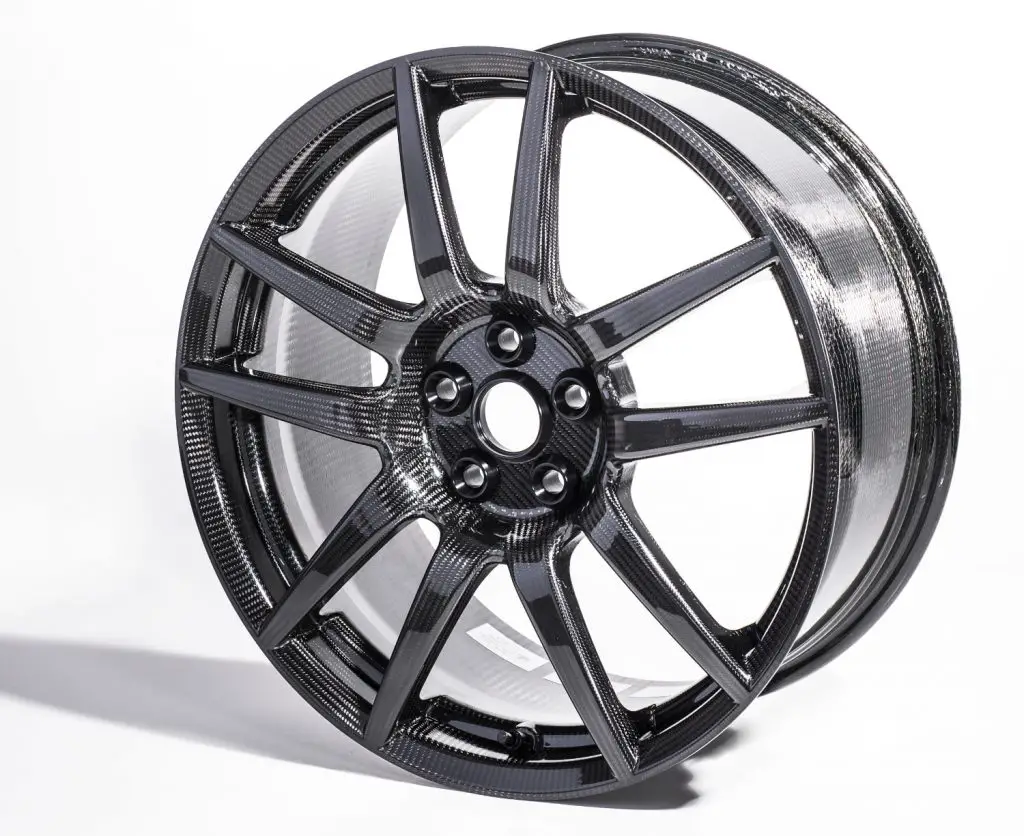 The new Ford GT's wheels are 20 inches in diameter, whether made of aluminum alloy or carbon fiber, with an 8.5-inch width up front, and an 11.5-inch width at the rear. Opting for carbon fiber wheels over the standard alloy set results in a 2-pound reduction in unsprung, rotational mass at each corner, reducing inertia by as much as 25 percent.
Ford was responsible for the first-ever implementation of carbon fiber wheels in a volume-production car, that car being the Shelby GT350R Mustang. When we drove each – the standard GT350 and the GT350R – at Road America last year, we noticed a remarkable improvement in responsiveness and feel in the latter.
Not that the former left anything to be desired.