Ford Motor Company's Resource and Engagement Center in Detroit first opened its doors around three years ago, and has provided valuable "social and cultural services" to some 80,000 residents in that time. That includes things like providing more than 1.2 million pounds of food to the needy, and helping to finish some 6,100 tax returns.
Now, Ford is taking the Resource and Engagement Center abroad, having just today announced plans to open a similar facility in Pretoria, South Africa.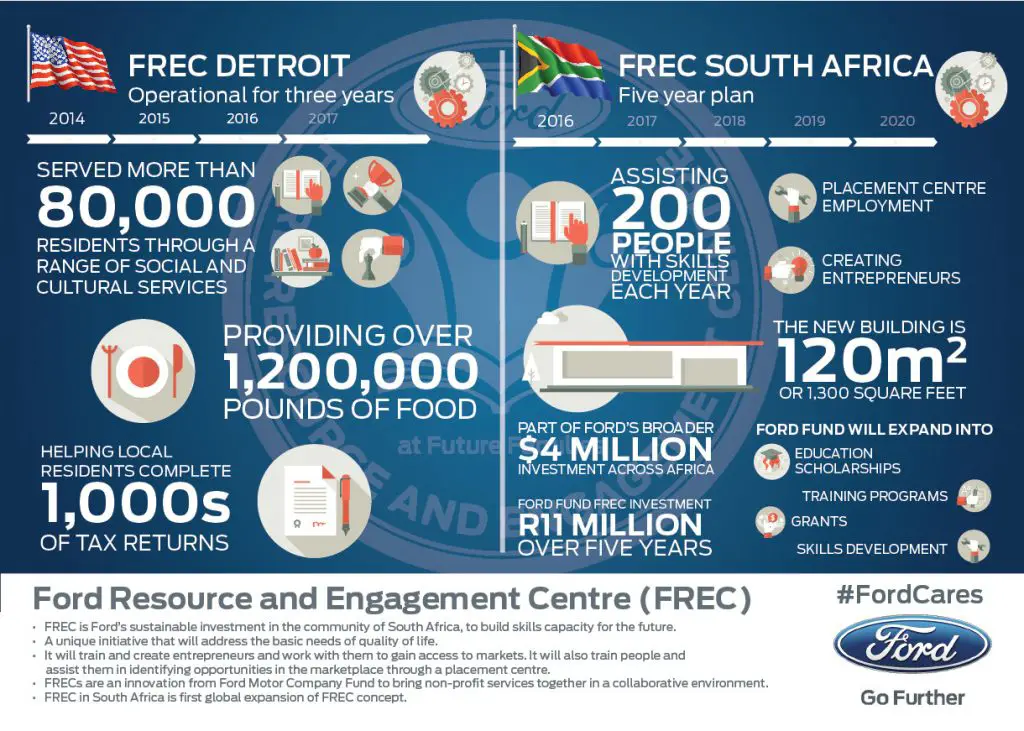 Ford's Pretoria Resource and Engagement Center is scheduled to launch this October near Ford's Silverton Assembly Plant, and will be modeled after the original Detroit fixture. A major focus will be preparing the people of Pretoria and the surrounding area for the workforce, to which end Ford will invest some 2 million Rand annually, helping an estimated 200 people per year.
"Ford Fund has a proud tradition of strengthening the communities that are home to our employees, dealers, suppliers and customers," says Ford Fund President Jim Vella. "As our company expands throughout the African continent, we are bringing our innovative community investment programs to new regions to create a better world."
The Ford Pretoria Resource and Engagement Center will be operated with some help from South African non-profit Future Families, which provides services to those affected by HIV/AIDS throughout the country.