The Ford Mustang claimed both the first and second finishing positions in the TA4 class at the Detroit Belle Isle Grand Prix's Trans Am Series race earlier today, with the No. 52 Picture Cars East Ford Mustang finishing just ahead of the No. 7 DWW Motorsports Ford Mustang. Dean Martin of Westland, Michigan piloted the No. 52 car to its first-place finish, while the No. 7 car was driven by Brian Kleeman of Baltimore, Maryland.
The TA4 class of the Trans Am Series is reserved for production-based cars; racing machines based on the current, sixth-generation Ford Mustang, fifth- and sixth-generation Chevy Camaro, and third-generation Dodge Challenger are eligible to compete.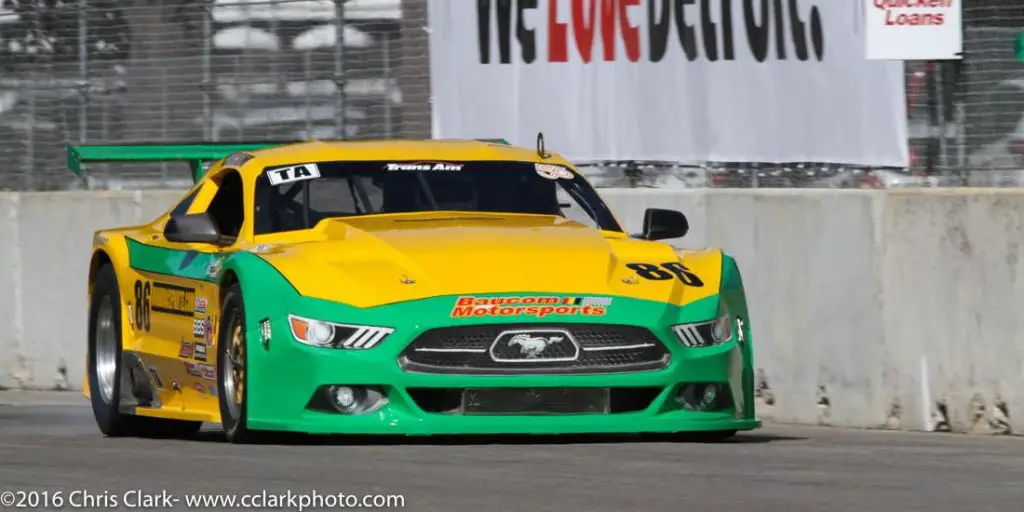 The Ford Mustang also achieved success this morning in the top-tier TA class of the Trans Am Series, in which tube frame chassis and 850+ horsepower engines are utilized. John Baucom of Waxhaw, North Carolina drove the No. 86 Roadraceparts.com / Baucom Motorsports Ford Mustang to a third-place finish, behind a pair of Chevrolet Corvettes. The No. 86 was the only Ford Mustang run in the TA class.
A second Trans Am Series race is scheduled for the Detroit Belle Isle Grand Prix at 11:40am Sunday morning.