This year marks the 40th anniversary of the Ford Fiesta subcompact, which has been sold continuously in certain global markets since its debut in 1976.
To celebrate, Ford arranged a very special convoy of forty Ford Fiesta examples from each of the car's six generations, rolling nonstop from Ford's Dagenham engine plant in London to the Brighton Racecourse for the Ford Summer Festival. Included in the cavalcade were models like the 1976 Ford Fiesta Mk I, Mk I Van, Mk II Popular, and several XR2 performance variants.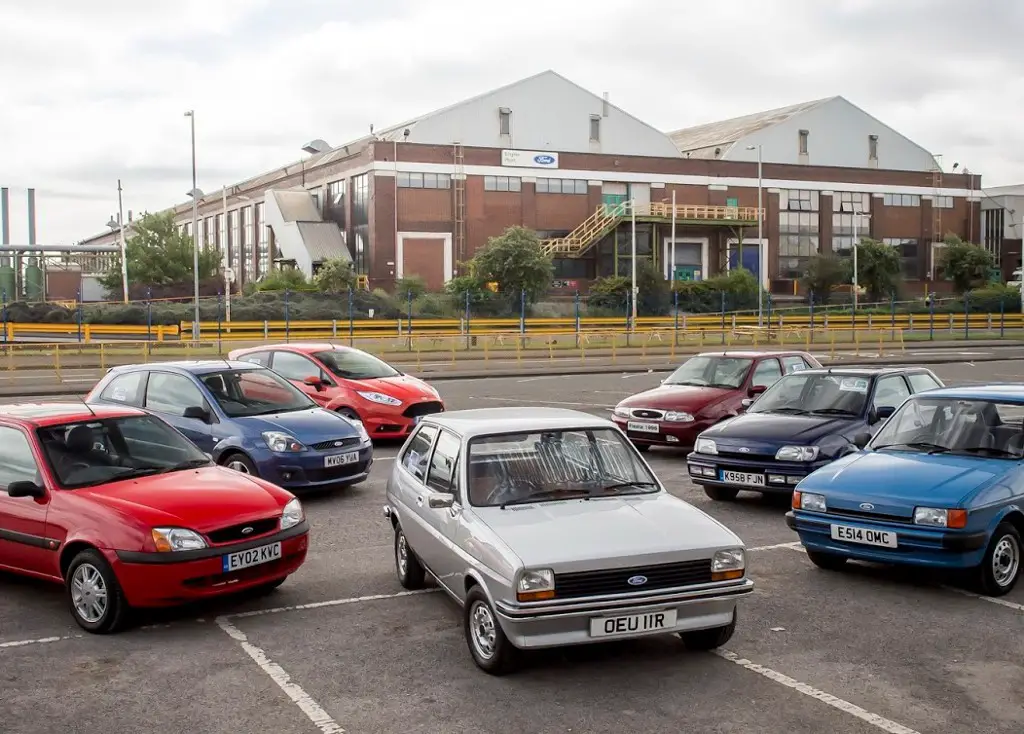 Here in the United States, the Ford Fiesta is still somewhat new, having disappeared after the 1980 model year only to return some 30 years later for 2010. Across Europe, however, the subcompact is a big deal in a small package, being poised to break the 18-million unit-sales barrier by the end of the year. The Ford Fiesta also enjoys the distinction of being the best-selling car of all time in the United Kingdom, having been purchased new more than 4.3 million times over the past four decades.
In all that time, one out of every 20 new cars sold in the UK was a Ford Fiesta.
"The opportunity to have these wonderful heritage vehicles lined up next to our latest Fiestas, such as the ST200, is very rare and was fully appreciated by the Ford fans that made the 69-mile journey down to the festival," said Ford UK Chairman and Managing Director Andy Barratt. In addition to the 40 classic Ford Fiesta examples that made the trek, another 160 spots were open to Ford vehicles of any sort.