Performance aftermarket outfit Edelbrock last month announced a new, high-performance intake manifold for Ford's 5.0-liter Coyote V8 engine, designed with a low profile to fit underneath all stock 2011-to-present Ford Mustang hoods and strut tower braces.
Dubbed the "Victor II," Edelbrock's new intake manifold is made of cast aluminum, making it well-suited to use on turbocharged, supercharged, and nitrous-fed engines, according to the company. It features tapered, crossover-style runners and a relatively large plenum. Cast bosses on the runners allow for direct-port nitrous systems, and the manifold is compatible with the 90mm Coyote throttle body from the Ford Performance Parts catalog; no adapter is needed.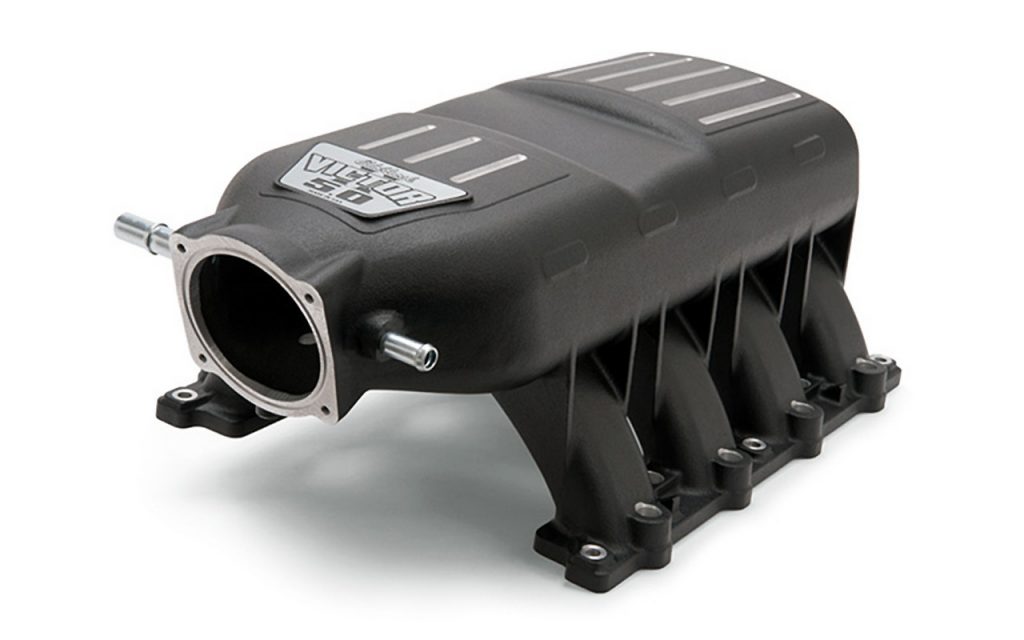 Even without forced induction or nitrous, the new Edelbrock Victor II should grant some benefit to the Ford Coyote V8. According to the company, dyno testing revealed that horsepower with the Victor II installed was up by 16 ponies versus the factory intake manifold. Compared against a common plastic upgraded manifold, Edelbrock's cast-aluminum piece resulted in 27 lb-ft more torque.
The stock 5.0-liter Coyote V8 in the current-generation Ford Mustang is rated at 435 peak horsepower. And yeah, sure, that's good and all… but who doesn't want a little more thrust, especially from a simple bolt-on?