As the annual Specialty Equipment Market Association (SEMA) Show at the Las Vegas Convention Center draws to a close today, we thought we'd take a quick look back at the five winningest Ford vehicles to be displayed at the show. Our list is based on nothing more than what stood out from the crowd for us and struck us as novel, memorable, and desirable.
Without further ado, here are the Top 5 Ford Vehicles of SEMA 2016, according to the staff here at Ford Authority:
5. WyoTech 2016 Ford Transit 150 Concept
Scooby Doo et al. only wish they were cool enough to commute from spooky scene to spooky scene in this groovy, retro-styled van. Yet, as much as this WyoTech concept looks back to an earlier time when disco was rampant and life was plain out-of-sight, it features plenty of awesome, perfectly contemporary touches like exhaust side pipes and a kicking audio system to render it a retromodern throwback par excellence.
If only tricked-out-van ownership didn't come with so many unsavory connotations.
4. DeBerti Design/Foutz Motorsports 2017 Ford F-150 Raptor Concept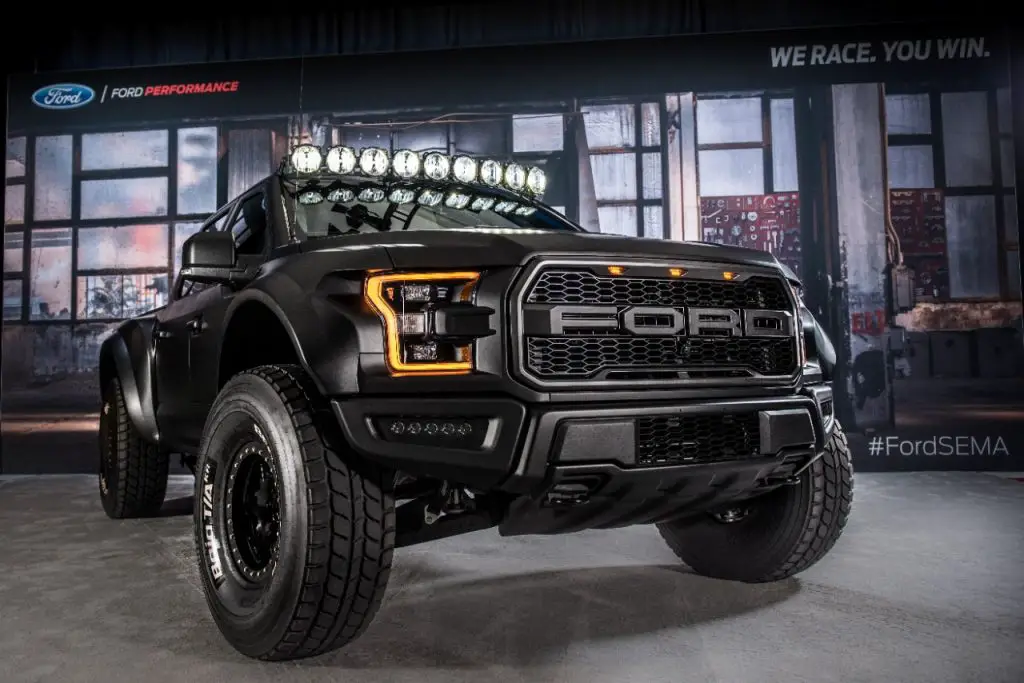 We were rather surprised to see only one custom SEMA concept at this year's show based upon the all-new, 2017 Ford F-150 Raptor. Yet before you write this truck off as an easy shoe-in selected only for its monopoly of the Raptor badge, you should get the full scoop on this Battle of the Builders-nominated concept.
As good as this truck looked in a rendering released prior to its unveiling at the 2016 SEMA Show, the final product looks even better with its matte-black 3M vinyl wrap, custom fenders, and serious-looking, roof-mounted light bar. Couple that with a suspension by off-road racing team Foutz Motorsports and some hardcore racing equipment like a roll cage and 5-point harnesses and you have a recipe for desert-racing bliss.
We so wish Ford Performance would offer essentially this same truck as a special package for the production F-150 Raptor.
3. Ford Mustang GT4 Race Car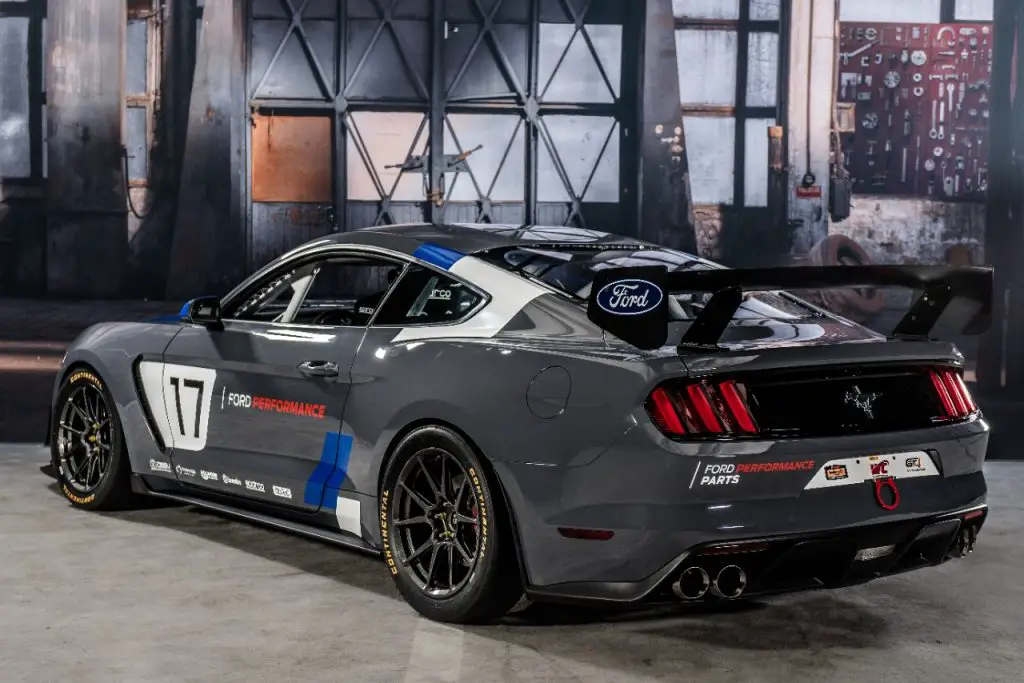 It's the easiest, laziest thing in the world to select a bona fide race car for a list such as this, but here we are doing it anyway, because we want it. You want it. Everyone wants it.
Much like the Ford Mustang Cobra Jet drag racer first shown at last year's SEMA Show, this pony is not street legal. However, with its normally-aspirated, 5.2-liter flat-plane-crank V8, racing suspension and rolling stock, and massive, functional rear wing, it's hands down one of the most attention-grabbing vehicles to be put on display – even if 99 percent of the population will never be fortunate enough to see one drive in-person.
2. Roush Performance 2016 Ford Focus RS Concept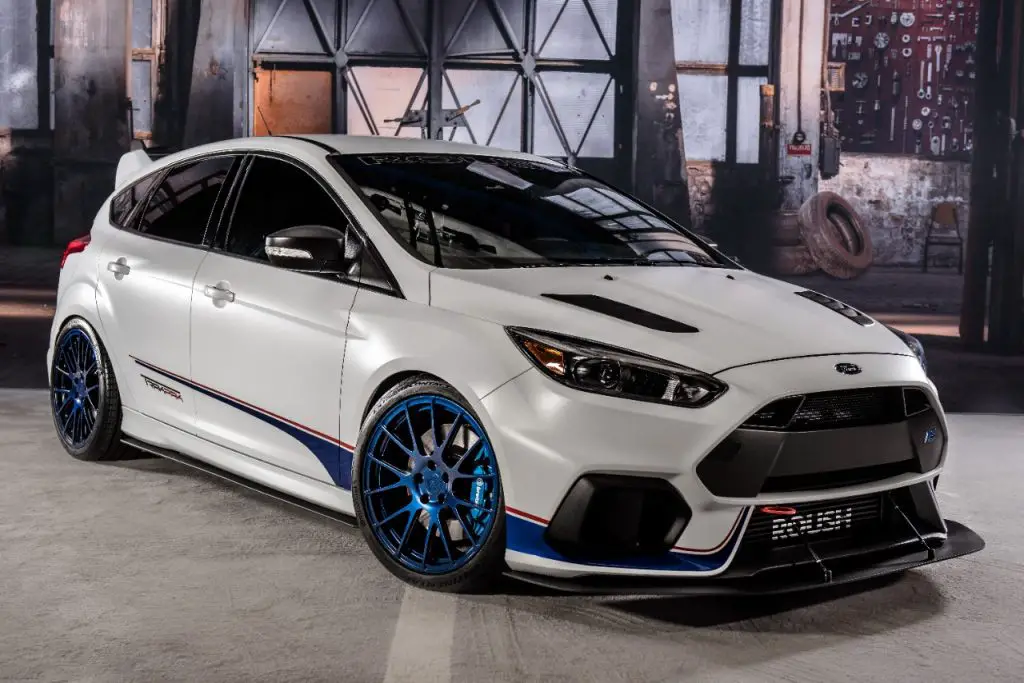 The Ford Focus RS is perhaps the performance hot hatch of the century (so far), so naturally, there's been no shortage of companies tossing their hats into the ring, cooking up individual upgrade components and comprehensive performance packages to wring that extra bit of driving prowess out of the AWD Ford Performance compact. It takes quite a bit to stand out.
And yet, stand out Roush Performance has with their 500-horsepower Focus RS concept. A host of TrakPak parts – including the obviously-race-inspired front splitter and rear wing, 3-way adjustable dampers, and alloy wheels – lends the hatchback some monumental track-cred, while the Roush name imparts a certain sense of "only the best in engineering and quality."
The icing on the cake? That spiffy paint/graphics combo. Woof.
1. Timeless Kustoms 1965 Ford Mustang "Vicious"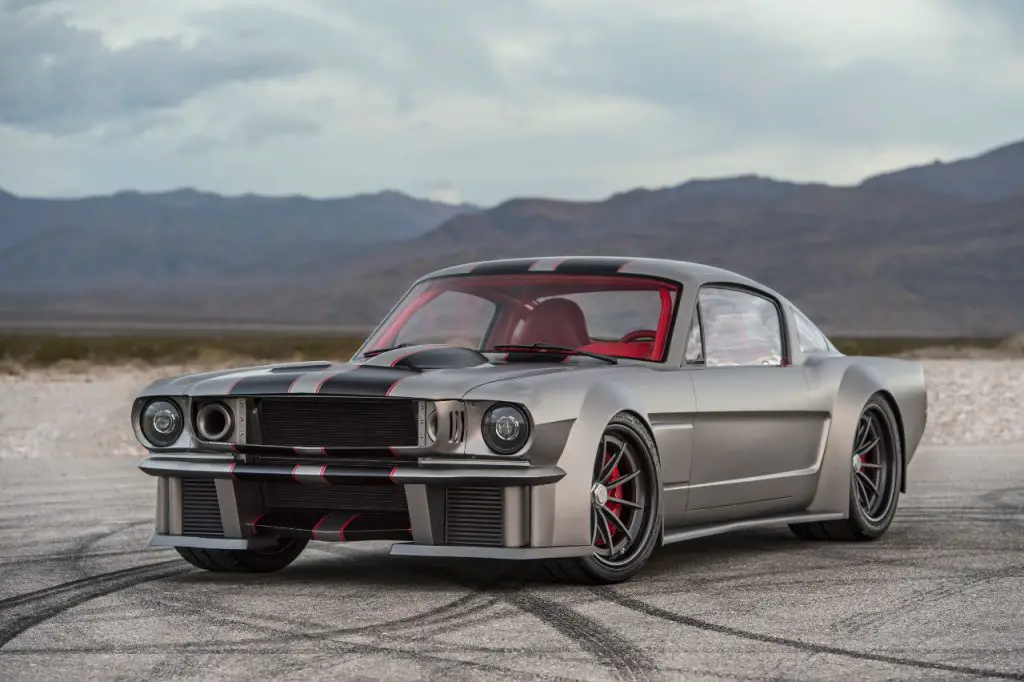 It serves up some 1,000 horsepower from a twincharged, 5.1-liter "Aluminator" V8. It has an over-the-top, bright-red interior that might be described as "garish" were it fitted to anything else. It's Timeless Kustoms' 1965 Ford Mustang "Vicious," and it exemplifies everything that is great about SEMA in a single, four-wheeled package.
There is a perfectly valid school of thought that might maintain classic, vintage cars should either be restored, or left alone. "Original is best," it might argue. That's fine and well, and we have to concede that the sight of a well-preserved '65 Mustang is in itself enough to make our hearts soar, but a well-planned-and-executed pro-touring car can stir the imagination in a way that few factory cars can.
This 1,000-horsepower 1965 Ford Mustang fastback is simply a fire-breathing restomod pony without equal.