When Ford was preparing to roll out the all-new, 2017 Ford Super Duty line of trucks, they invited five very important people from different industries to see how Ford "owns work" with the redesigned vehicle family by sitting in on its testing. Those industries include Forestry; Manufacturing; Heavy Construction; Electric, Gas and Sanitation; and Oil and Gas Extraction – all industries where close to (or more than) half of all workers rely on the Ford Super Duty.
Now, each of these five hard working persons has been permitted by Ford to design their ideal work trucks. Together, the diverse range of utilitarian vehicles demonstrate the versatility and pliability of the 2017 Ford Super Duty:
Stacey Nelson – Oil And Gas Extraction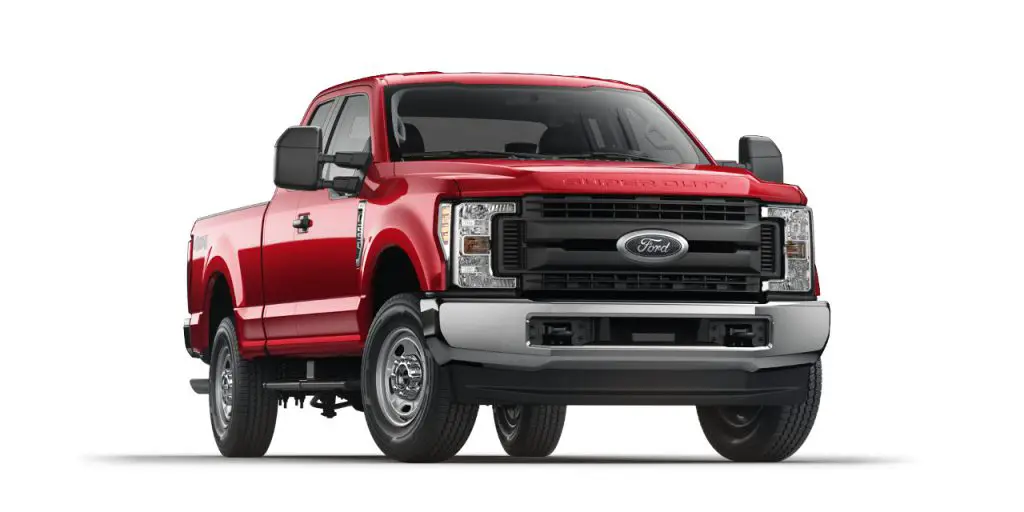 Stacey Nelson presides over a 3,200-strong truck fleet for Black Hills Energy out of Rapid City, South Dakota. "The weight Ford saved and reinvested into strengthening the Super Duty frame should result in a truck that lasts longer and is more durable," she says. "A more durable truck translates into lower costs for us – which we can pass on to our customers."
Nelson built an F-250 Super Duty 4×4 SuperCab in XL trim with the available 6.2-liter petrol V8, 63/4-foot bed, and electronic locking 3.73:1 rear axle. It also has a tailgate step, running boards, 400-watt power inverter, upfitter switches, and SYNC 3 infotainment.
Jack Mills – Heavy Construction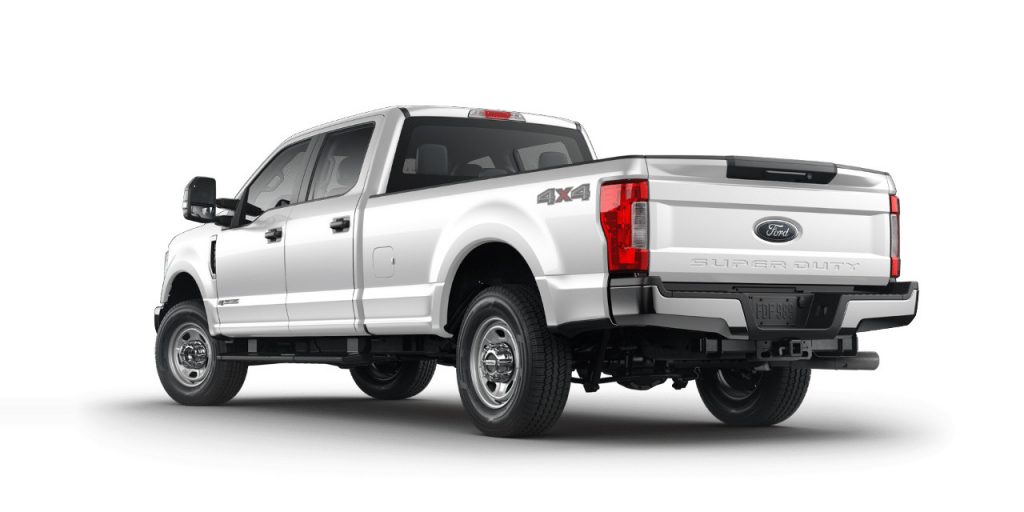 Jack Mills is the owner of Pittsburgh's Plum Contracting, and was looking for a Ford Super Duty with plenty of capability and maneuverability. He found it in the F-350 Super Duty 4×4 Crew Cab XL. "My job sites are road construction projects that normally have single lane closures," he says. "The tailgate-mounted rear camera is a nice safety feature to help prevent back-up accidents and the upfitter switches make it easy for my shop to add additional lights and powered accessories."
Other features of his truck include the available 6.7-liter Power Stroke diesel, electronic locking 3.55:1 rear, 8-foot cargo bed and 11,400-pound GVWR package, Box Link, running boards, heavy-duty vinyl seats, and trailer brake controller.
Nate Berges – Manufacturing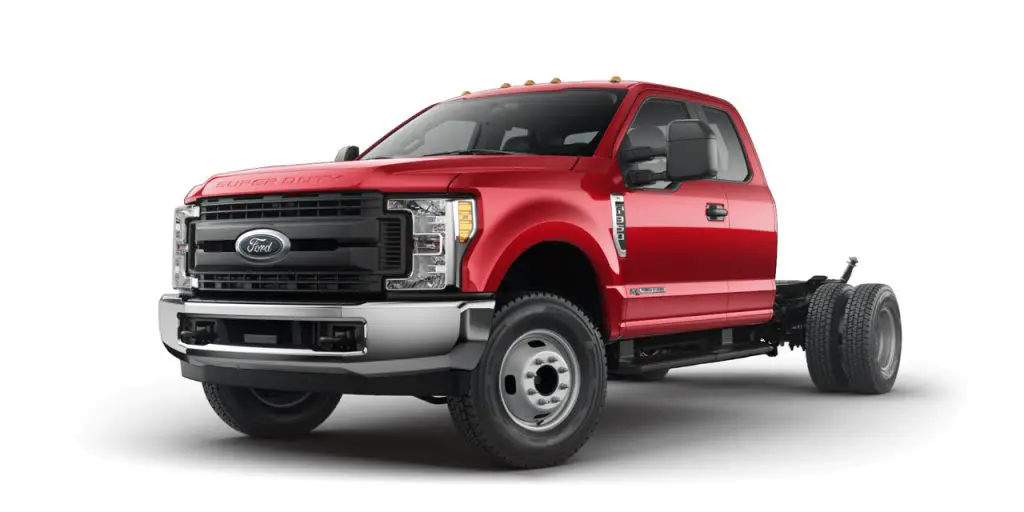 Nate Berges is the Vice President of Berges Trenton Awning in Pleasantville, New Jersey. The company's truck fleet is used to haul tools, samples, and supplies around, and its workforce is growing, prompting a shift from regular cab to crew cab pickups.
"We send out two or three guys for most work, and the 2017 Super Duty gives us 6 inches of additional space in the SuperCab compared to the outgoing model," he says. "That's a serious improvement our guys will appreciate the moment they jump in. The dual-rear-wheel trucks are great because we actually gain room in our utility bodies because of the extra rear-end width. More width means more tools and supplies."
Berges' dream truck is a Ford F-350 Super Duty Chassis Cab 4×2 SuperCab in XL trim, featuring the 6.7-liter Power Stroke diesel, dual rear wheels, open 3.73:1 rear, trailer brake controller, 400-watt inverter, and dual 332-amp alternators.
Tim Pope – Forestry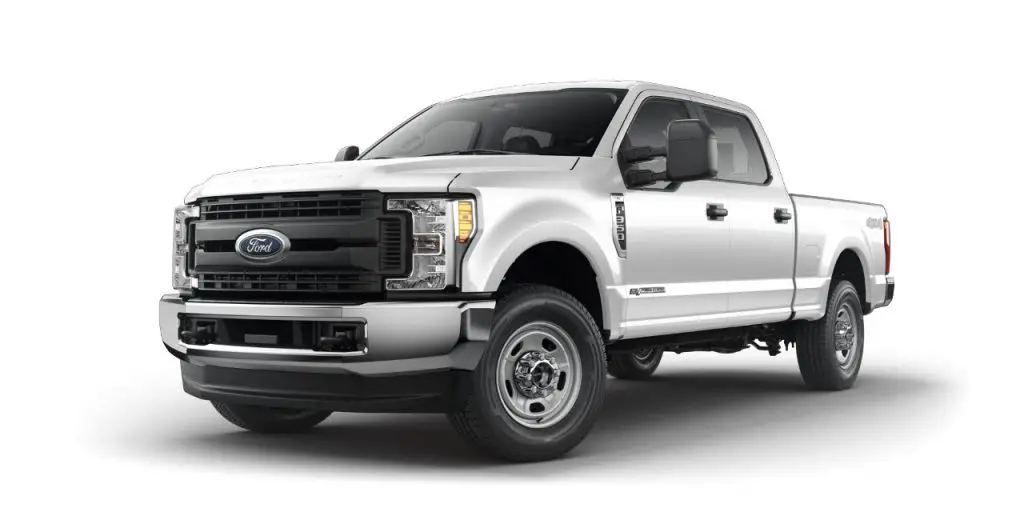 Tim Pope is CEO of Rochester, New York's Terry Tree Service. He needs his Ford Super Duty to be able to perform off-road well enough to maneuver forested terrain. "We need the 11,400-pound GVWR rating to transport tools and equipment for our job sites, and we chose the transfer case and fuel tank skid plates for our off-road, right-of-way work," he says.
Pope ended up selecting an F-350 Super Duty 4×4 Crew Cab XL with a 6.7-liter Power Stroke diesel, single rear wheel, 3.55 open rear, 63/4-foot bed, 400-watt power inverter, and heavy-service front suspension package.
Josh Morris – Electric, Gas, and Sanitation
Josh Morris is an independent power grid technician who works out of Atlanta, Georgia. He spec'd his Ford F-350 Super Duty 4×4 Crew Cab XL "to save money, but still get capability," he says. "A new Super Duty would be a crew work truck that could tow equipment, get hammered and pounded on a daily basis, and still go to lunch."
Morris' Ford Super Duty is set up to provide the ultimate in towing and hauling capability. It's powered by the available 6.7-liter Power Stroke diesel, and has dual rear wheels and a fifth-wheel and gooseneck hitch prep package. It also features a 4.10:1 limited-slip rear axle, an 8-foot bed, 400-watt inverter, dual extra-heavy-duty alternators, and upfitter switches.