In case you missed the news from earlier in the month, UK rally racing team and car constructor M-Sport has a brand-new toy to play around with this World Rally Championship season: the 2017 Ford Fiesta WRC, based on the redesigned, seventh-generation Ford subcompact.
M-Sport has since revealed how the new competition-spec Ford Fiesta will look in full racing livery when Sébastien Ogier gets behind the wheel for the 2017 season. Ogier, co-driver Julien Ingrassia, and longtime sponsor Red Bull were all previously with Volkswagen, migrating to M-Sport following VW's departure from FIA rally racing. The classic Red Bull design pictured here will be shown in-person for the first time at the Autosport International Show next month.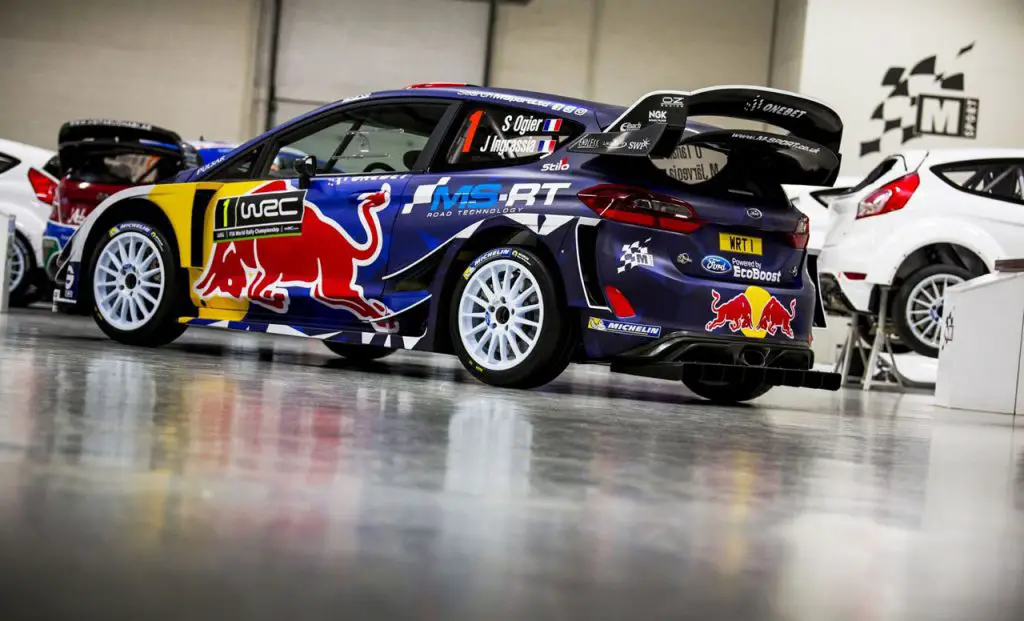 Sébastien Ogier is the second most-successful rally racing driver in the world to-date, and has won four consecutive WRC titles (from 2013 through 2016) while with Volkswagen. His main sponsor, Red Bull, certainly seems to know how to pick 'em; they've backed the championship-winning driver each and every year for the past nine years, according to Carscoops.
If anyone can help M-Sport realize the full potential of its new Ford Fiesta WRC, it's Red Bull Racing and Sébastien Ogier.