The Ford GT-inspired "GTT" from Zero to 60 Designs – which is based on the S550 Ford Mustang – drew our full attention when it bowed at the 2016 SEMA Show in Las Vegas. After a couple of months and much speculation as to whether Zero to 60 would ever actually offer it for sale (thanks to the looming, implied threat of a lawsuit from Ford), we now know the answer: yes.
Zero to 60 Designs just announced pricing and specs for the Mustang-based GTT earlier today, revealing a starting price of $124,950 for the base model. That's a lot of coin, most of which undoubtedly goes toward the custom "race car composite" body, but the rest pays for custom paint, custom 22-inch Zero to 60 wheels wrapped in Pirelli P-Zero tires, a custom Magnaflow exhaust, an Eibach Pro-Street Coilover suspension kit, and of course, the base 2017 Ford Mustang GT itself.
Toss in another $17,550 and you can step up to the Zero to 60 Designs "GTT-S" (total price: $142,500). That includes all the goodies found in the regular GTT, plus Eibach sway bars, Type III Brembo brakes, and a ProCharger centrifugal supercharger with a Stage II intercooler and the requisite engine upgrades. Oh, and Solar Gard tinted windows with a high SPF rating.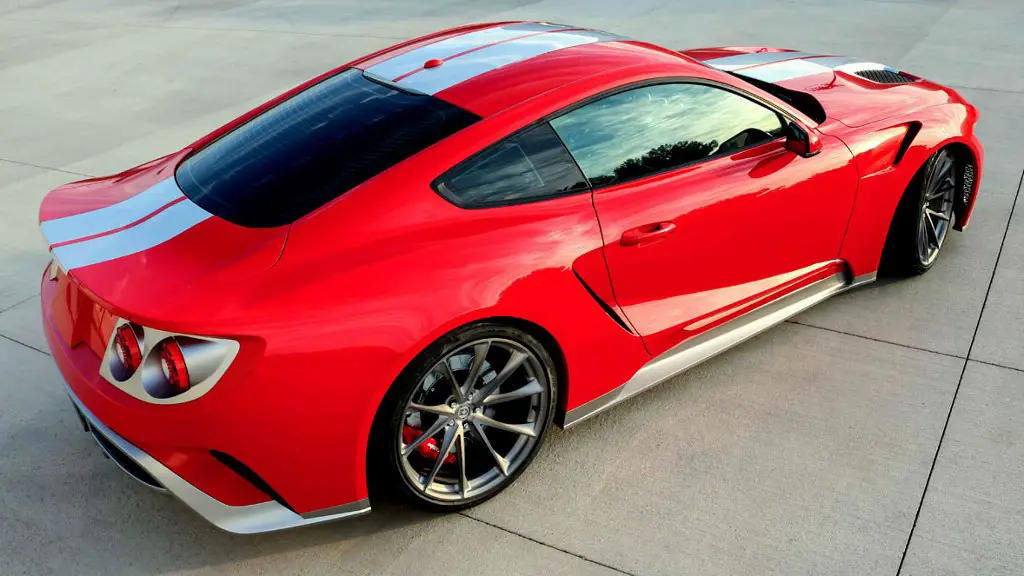 And finally, for an eye-watering $149,000, there is the "GTT-SL." It builds upon the foundation provided by the GTT-S with still-better 6-piston Brembo calipers and cross-drilled rotors, a full sound system upgrade with an amplifier, and a custom interior with performance seats, suede upholstery, a carbon-fiber interior kit featuring dash and door panel inlays, and more.
"Following our launch at SEMA, we have been inundated with interest in the vehicle and the first handful of serial numbers for the GTT are spoken for," says Zero to 60 Designs CEO Kenny Pfitzer. "[We're] more than just an automotive build shop; we are a creative think tank that allows our clients to dream big, develop products they thought were unattainable and to make them happen literally overnight."
The Mustang-based, Ford GT-inspired GTT will be limited to a total of 50 units, with production starting in January.