The day before the start of the 2017 Detroit North American International Auto Show, Ford Motor Company pulled the wraps off of the refreshed, 2018 Ford F-150, revealing several new front fascia designs for the truck's broad range of trim levels, a redesigned tailgate, new headlamps and taillights, and some very meaningful powertrain upgrades.
The front grille on most Ford F-150 trim levels now features two thick, horizontal bars that recall those on the F-Series Super Duty, which extend beyond the borders of the grille and take up the negative space left in the bracket-shaped headlamps. On most trim levels, those bars are rendered in a gray or chrome-like finish, but are painted body color on the Ford F-150 Lariat with the sport package (pictured).
Out back, the sheet metal of the tailgate now features a more drastic cut, while the taillight graphics now contain two C-shaped outlines to break up the space, similar to the headlamps.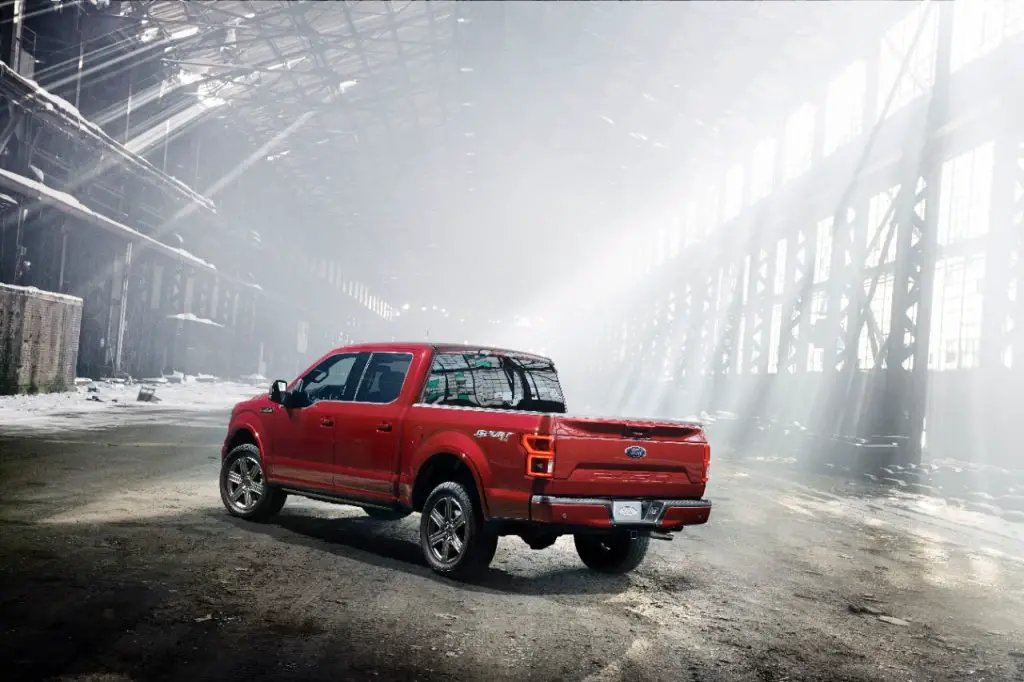 Overall, of course, the Ford F-150's appearance hasn't changed too drastically – as is usually the case for a mid-cycle facelift. But has Ford managed to make the light-duty pickup any more handsome? Or did they take a good-looking truck and make it uglier?
We'd like to hear what you think. Be sure to answer the survey below, and weigh-in on the comments section.