Wisconsin-based custom shop extraordinaire Ringbrothers has just added a new toy to its arsenal of billet automotive goodies: a Universal Billet Gas Cap, hewn from solid 6061-T6 aluminum alloy.
Ringbrothers' new billet gas cap is technically just a cover; it fits over the car's existing gas cap rather than outright replacing it. It fits several different makes and models, including older generations of the Ford Mustang, and is available in either a natural finish, or matte-black anodized. The piece, along with all necessary hardware for installation, is listed for $150 US on the Ringbrothers website – or $165 with the optional black finish.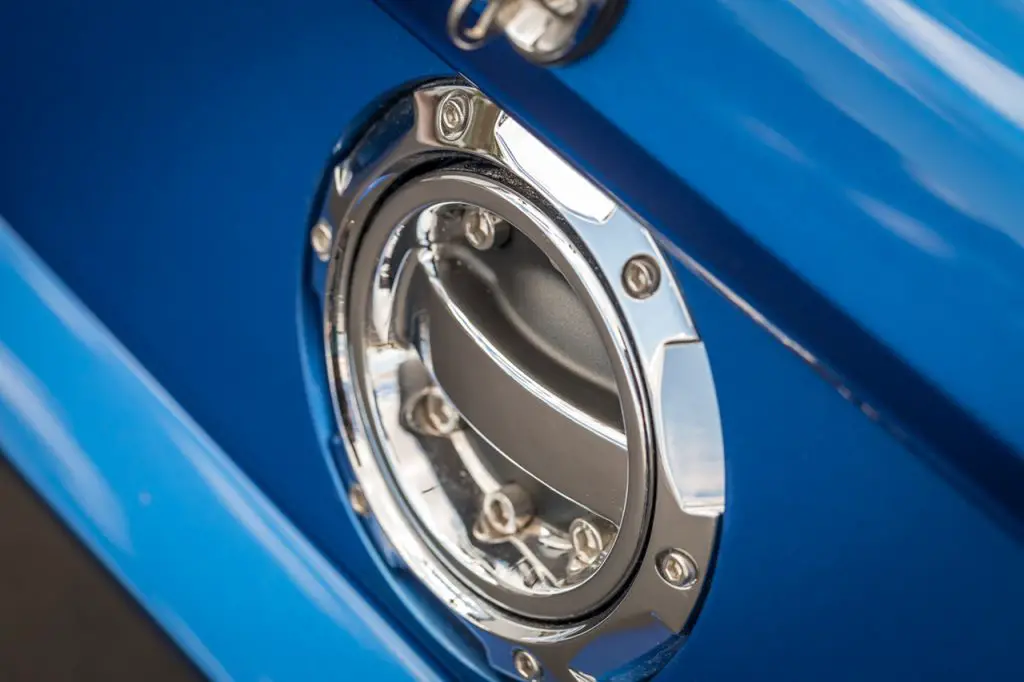 Ringbrothers founders Mike and Jim Ring have used some version of the new Universal Billet Gas Cap on several of their past creations, such as the 1966 Chevrolet Chevelle "Recoil" shown at the 2014 SEMA Show, the 1965 Ford Mustang "Ballistic" convertible unveiled at the same venue last year, and their own 1958 Ford F-100 shop truck. Some of the shop's other billet pieces for classic Ford Mustang models include trunk, hood, and door hinges, taillight bezels, and hood pin kits.
Visit www.Ringbrothers.com for more.