Recently, Ford Performance profiled a very devoted Blue Oval fan from Romance, Arkansas who's owned 31 different Ford vehicles over the years, and nothing else. Easily the crown jewel of his car history, however, is the Ford he has now: a 1965 Ford Falcon Sprint two-door with a modern, 5.0-liter Coyote V8 wedged under the hood.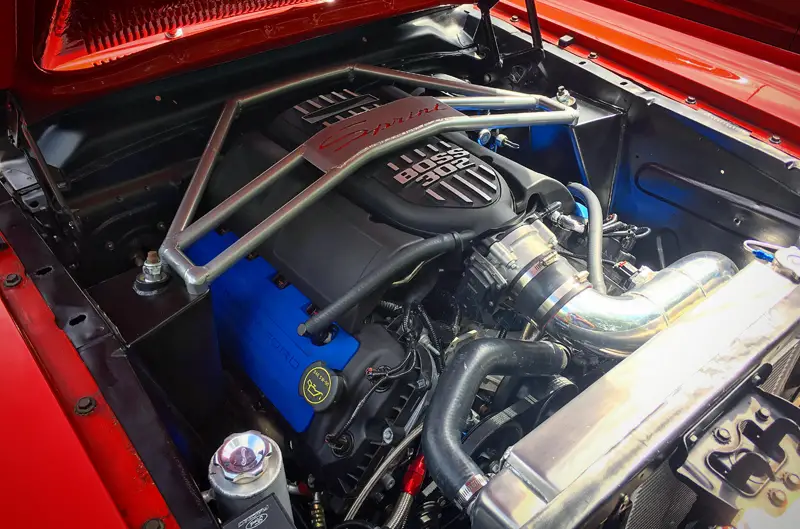 Mark Sword Jr. is a Union Pacific engineer, and – according to Ford – member No. 10,000 of the Falcon Club of America. His father is member No. 1,000, his great uncle was No. 100, and his grandfather was No. 1. The Ford Falcon is an integral part of his family history, in a sense.
He just treated his own "dream car," a 1965 Ford Falcon Sprint, to a full range of modifications to keep it fresh. "Most do a Mustang I front end on a Coyote swap, but we went with power rack and pinion which allowed me to keep the shock towers, just having to cut them back to fit the Coyote in," Sword told Ford. "It had a 1995 Cobra R hood made for it, which is the only one in existence."
And it has plenty more, besides, including a Tremec T56 transmission, NASCAR 9″ rear end with a Strange Engineering 3.55 Posi differential, stainless exhaust, Wilwood disc brakes, a custom interior, and plenty more. Sword's 1965 Ford Falcon Sprint is truly a thing of beauty – and we'd bet it goes like stink, too.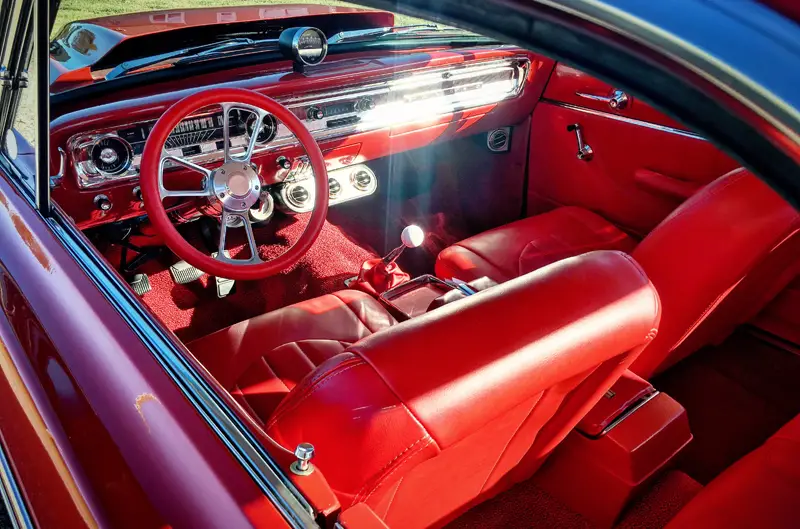 (For more on the car, see Ford Performance's profile on Mark Sword Jr. here.)