Ford is currently looking at introducing an Evolution kit for its Ford GT racecar, program manager George Howard-Chappell told Sportscar365 in a recent interview.
Both Ford and rival Ferrari are looking at introducing an 'Evo' kit for their respective racecars due to the possibility of competition heating up in the FIA WEC GTE Pro series. According FIA regulations, manufacturers have a three-year period in which they can submit a design for an improved version of their car for approval, which will alloy Ford and Ferrari to create heavily revised versions of their cars in order to remain competitive.
"It's logical people could come to the assumption that we might do an evo kit," Ford GT Program Manager Howard-Chappell said. "We might, but there's no confirmation or otherwise what we're doing or if we'll even do it."
"A manufacturer could say they want to change the look of their car fairly significantly and still be within the regs," he added. "It might look quite differently. You can have a very different-looking diffuser and front facia, all within the regs. That would be an evo package that would change the look of the car."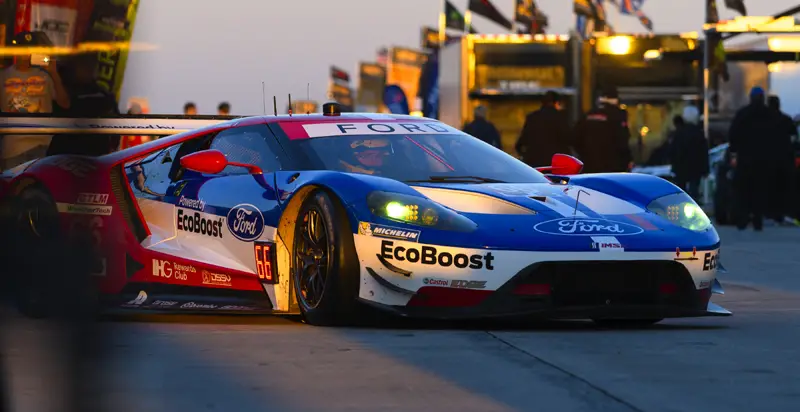 Neither Ford nor Ferrari have committed to producing such evolved versions of their cars, however both are understood to be strongly considering it. If either manufacturer follows through with the plan, both the 488 GTE Evo and GT Evo will be slated for a 2018 introduction.