The 2018 Ford F-150 isn't all-new, representing only a mid-cycle refresh of the same aluminum-bodied, light-duty pickup that went on sale for the 2015 model year, but the Blue Oval has seen fit to drastically change the face of its best-selling truck model.
Most notably, the Ford F-150 will wear a new, two-bar grille for 2018, drawing an obvious line to Ford's current F-Series Super Duty models. The headlamps retain the same basic shape as before, except that the negative space within their bracket shape is now filled by the ends of those grille bars, and the ends now butt right up against the grille.
That's on most models, at least; the grille design changes depending on trim level and options. Many feature chrome-finished grille bars, while the Lariat with Sport Appearance Package has body-color ones, and the base XL model sees them finished in satin black. Higher trim levels feature two separate bars, while the XL and XLT feature connected bars that form a sort of box at each end, between the bracket headlamps. The STX model will reappear, featuring the same "boxes" on either side of the grille, but eschewing the usual two-bar look in favor of a small, hexagonal pattern rendered in black.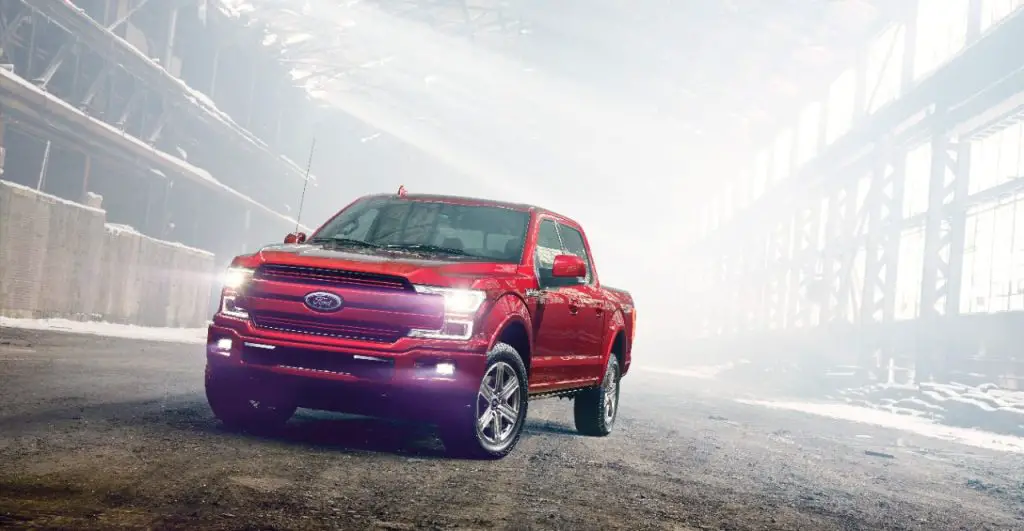 In all, Ford is tooling up to produce seven brand-new grilles, although more permutations can be made with paint and plating options. If Ford has learned anything, it's that there's plenty of room to visually differentiate the myriad different versions of America's best-selling vehicle, offering more variations on its common theme than ever.
Case in point: the 2018 Ford F-150 also features a tailgate stamped with the "F-150" alphanumerics, but only on XL, XLT, and Lariat trucks. Higher trims receive an all-new tailgate applique.
Everything else essentially carries over, from the drop-down front windows that lend the full-size truck good visibility, to the billet-milled treatment around the fenders, taillights, and tailgate. Both Sport and Chrome Appearance Packages will be offered.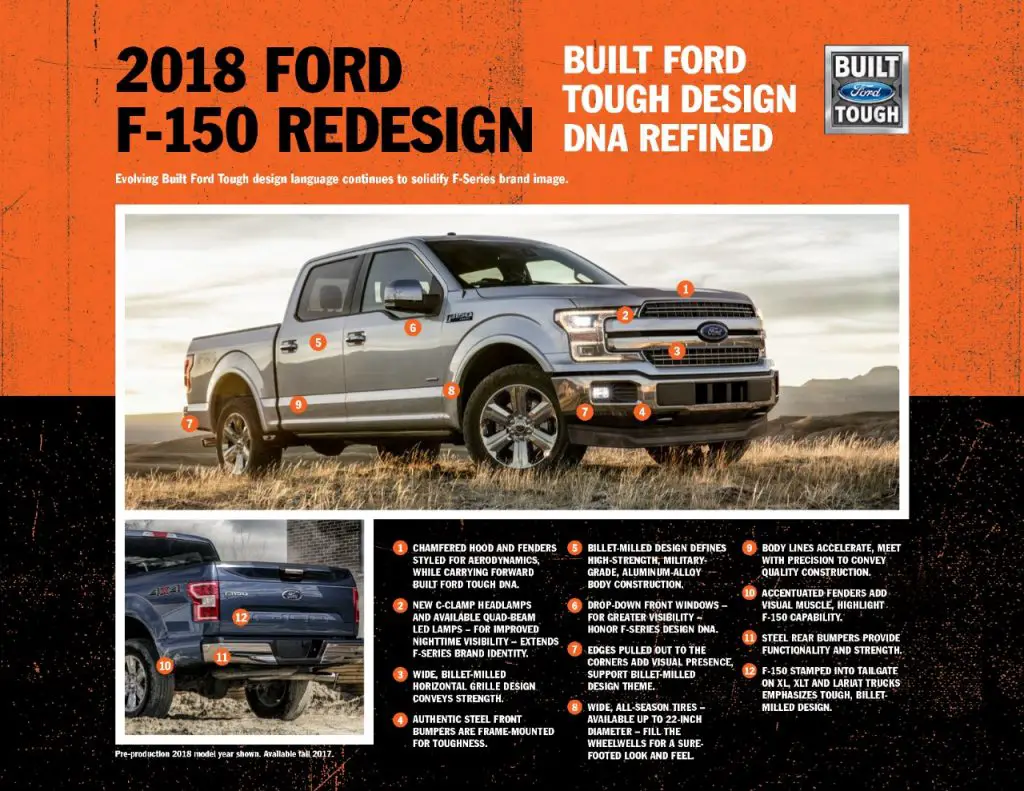 "F-150 needs to look solid, confident and capable," says Ford Truck Design Manager Sean Tant of the facelifted Ford F-150. "All design elements need to have individual as well as collective strength. We wanted to continue with the billet-milled style introduced in 2015 while visually making the truck look wide and planted.
"When we are designing F-150, we really look at the truck through the eyes of our customers. We pay attention to detail, and always strive to ensure the truck demonstrates quality – in how its lines meet, accelerate and move through space. We always work to ensure a proper crown is added to the surfaces."