If you're fortunate enough to have a current-generation Ford Shelby GT350 or GT350R Mustang, with any luck, it will be many years yet before you have to start thinking about replacing the factory head bolts.
Otherwise, Livernois Motorsports and Engineering of Dearborn Heights, Michigan has released an aftermarket head stud kit that ought to give owners some added peace of mind. That's partly because studs are simply superior to bolts in this application, and partly because the studs in LM's "Powerstorm" Shelby GT350 head stud kit are made from 8740 Chrome Moly, lending them more strength and permitting greater clamping load.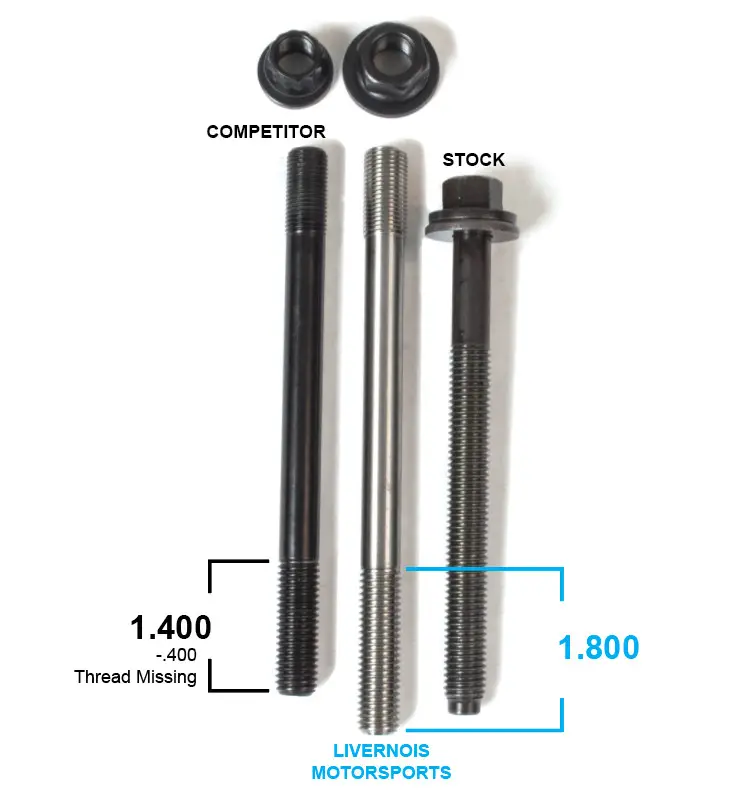 But the new Powerstorm head stud kit for the Shelby GT350 goes a step further, outdoing a competitor's kit with 29% more thread to reduce separation between the head and block, and a larger washer to distribute the clamping load over a larger area. And while you may wonder why all of this matters when the factory fasteners seem to suffice, should you ever go about modifying the 5.2-liter Voodoo V8 for greater power output, keeping the cylinder head from shifting on the block will likely require more than most stud or bolt kits can provide.
The Livernois Motorsports Powerstorm head stud kit for Shelby GT350 and GT350R Mustangs is priced at $339.99 on the company's website. Head there for more information.