It's unclear whether Ford will ever resurrect the "SVT Lightning" nameplate that donned two generations of high-performance F-150s in the 1990s and early 2000s; the Raptor, it could be argued, is the only souped-up performance model Ford fans should ever need.
But what about those who want a high-performance pickup for the street rather than off-road excursions?
For them, Shelby American has cooked up an alternative: the Shelby F-150 Super Snake. Packing a supercharged version of Ford's tried-and-true 5.0-liter V8, it makes 750 horsepower at the flywheel – 300 more than the Raptor – and boasts a range of handling and cosmetic upgrades to solidify its street-slaying credentials.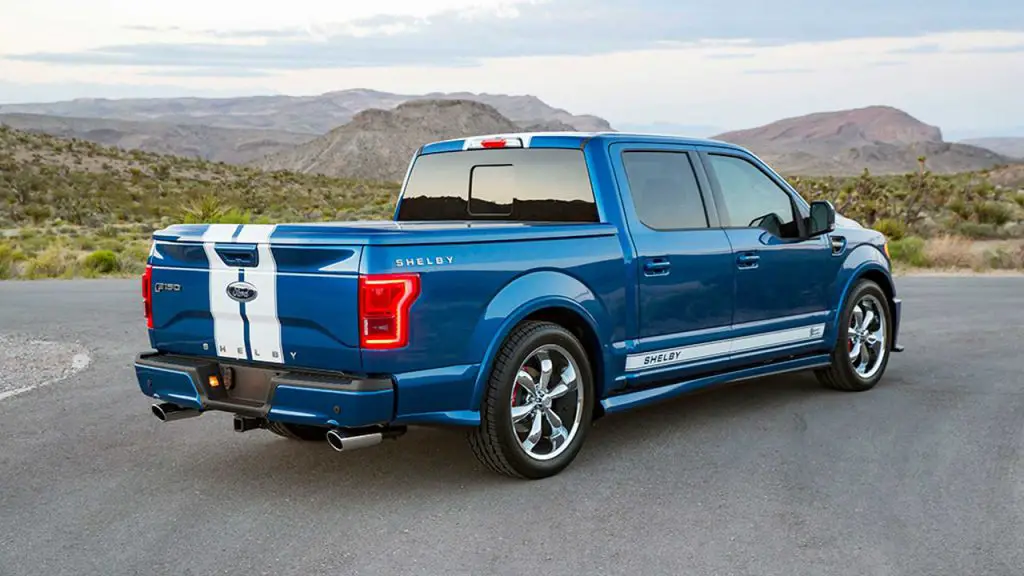 Shelby hasn't been forthcoming with details regarding the F-150 Super Snake's suspension upgrades, only announcing that the truck has been lowered, and features a tuned performance shock system. Handling ought to be further aided by the truck's 22-inch wheels, which feature a nifty retro design with a polished chrome finish.
Take a peak at the exterior, and you're sure to pick up on the F-150 Super Snake's aggressive, bespoke hood, mesh grille inserts, beefy front valance with chin spoiler, and custom side skirts. Out back, there's also a new tonneau cover and rear bumper cover, as well.
Available with either two-wheel or four-wheel drive, the Shelby F-150 Super Snake will be produced in limited numbers, with only 150 examples planned for 2017. The truck will start at $96,880, with a 3-year/36,000-mile warranty.
Best to start saving up now.