Coming up for auction at Barrett-Jackson's Northeast event from June 21st through the 24th is a game-changing piece of high-performance-Mustang history: Vaughn Gittin Jr.'s one-of-one 2010 Ford Mustang RTR-C.
The 2010 RTR-C was "built as a halo car to launch" Gittin's Mustang RTR brand, says Barrett-Jackson, receiving a unique carbon-fiber body plucked from the very same molds that formed the carbon exterior of his competition-spec Drift Mustang. The lightweight panels help the RTR-C to shave 500 pounds from the production Mustang's curb weight, and the whole car was put together in the same race shop responsible for building and maintaining Gittin's competition cars.
The HRE wheel hoops on the Mustang RTR-C were also made from carbon fiber, at a cost of $25,000.
Engine output stands at 550 horsepower, thanks to Ford's 4.6-liter, 3-valve V8 with 13/4" American Racing headers, a 3″ X-pipe, Ford Racing FR500s mufflers, and a Ford Racing supercharger. The power is sent through a 5-speed manual gearbox to a 3.73 rear end with a Ford Racing Torsen differential.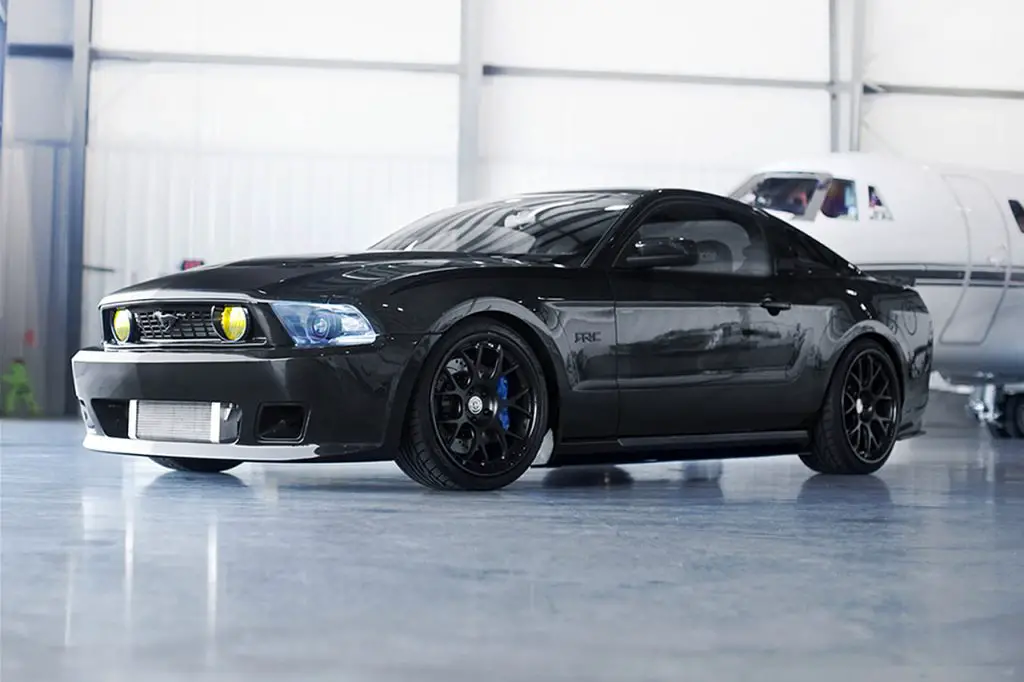 The Mustang RTR-C's suspension is fully adjustable, and was designed to offer good ride quality for the street, or excellent handling at the track with a few quick adjustments. Ford Racing anti-roll bars, TEIN damping adjustable coilovers, and a panhard link and rear control arms from Autosport Dynamics deliver on that promise. Upgraded calipers – 6-piston front, 4-piston rear – help bring it all to a stop.
Today, any Joe Shmoe with a strong enough credit score can waltz into a Ford dealership and purchase a Ford Mustang RTR, but not one of those cars is so meticulously crafted and well-put-together as this original, one-off halo car. If you fancy uniqueness every bit as much as you do performance, then surely you see the appeal.
For more photos and info, check out the original listing on the Barrett-Jackson website.