Ford's Lincoln luxury brand this year pulled the wraps off of a brand-new Navigator SUV, ringing in the decadent family-hauler's first redesign since the third-generation model launched for 2007.
Now, Lincoln Motor Company has unveiled a previously-unseen variation on that full-size luxury SUV, showing off a new Lincoln Navigator L, where "L" stands for "long-wheelbase". The stretched body-on-frame ode to quiet luxury boasts an additional foot of overall length, lending it an extra 15 cubic-feet of storage over the regular-wheelbase version for best-in-class cargo volume. That means it can boast more storage space than its most-direct competitor: the Cadillac Escalade ESV.
A new storage compartment below the floor aft of the third-row seats gives the new Navigator L a bit of added storage flexibility, too, while the second-row doors – longer on the L model than on the regular-length Lincoln Navigator – facilitate easier ingress and egress to rear passengers.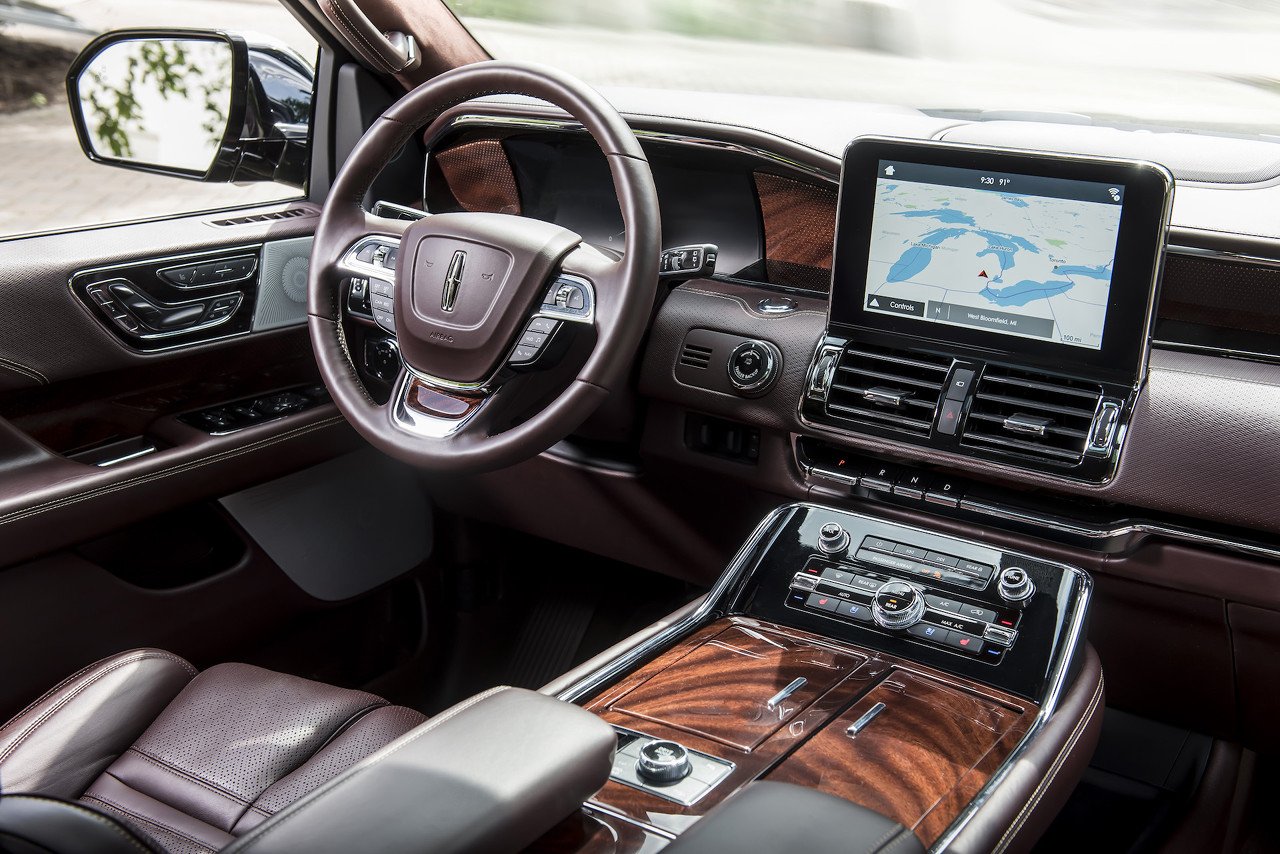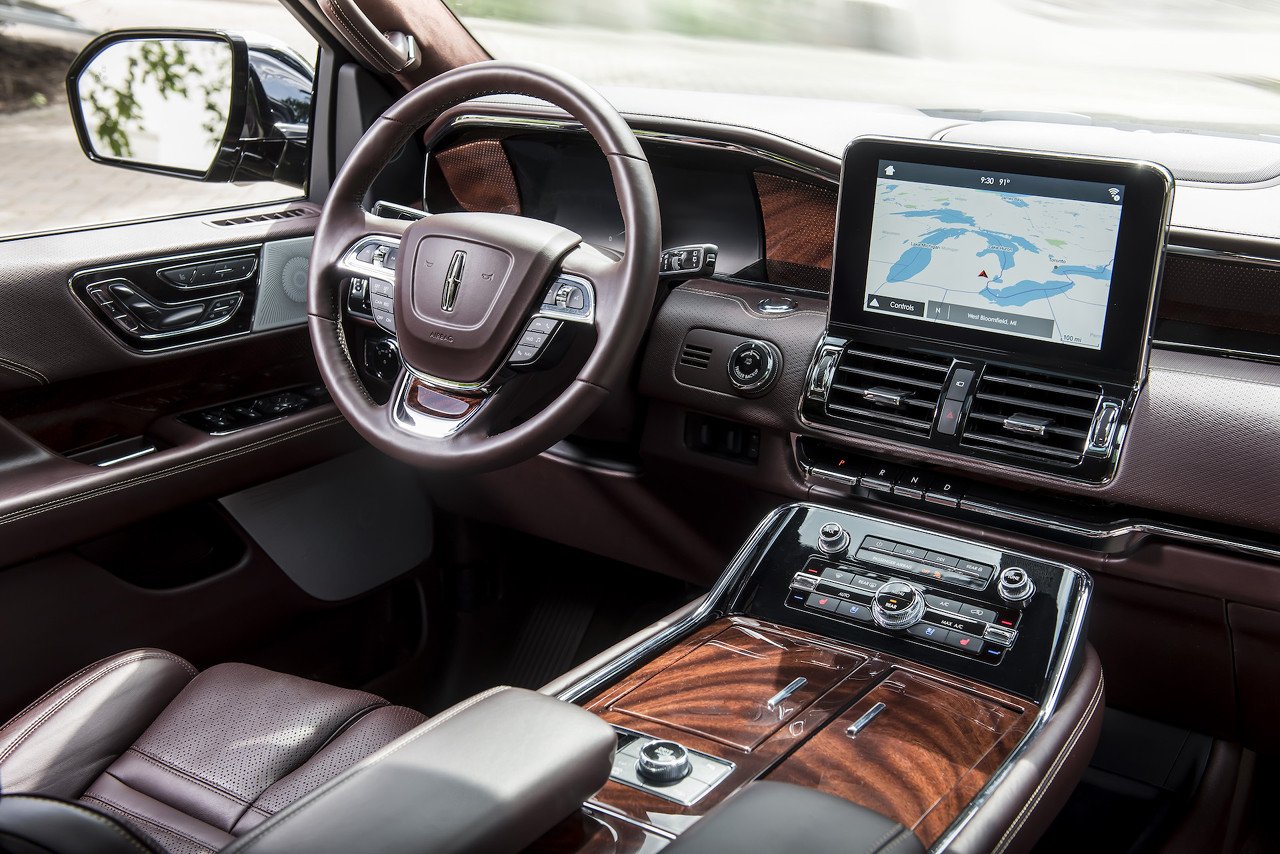 But Lincoln also showed off something else in the course of introducing the 2018 Navigator L: its exclusive "Destination" interior theme for the Black Label trim level. It's one of three special themes put together for the all-new Lincoln Navigator Black Label, and it was inspired by the look of vintage luggage, according to the marque. Much of the cabin is trimmed in deep Mahogany Red Venetian leather with a detailed diamond weave on the seats, and khaya wood appliqués providing a rich counterpoint.
(For more on the 2018 Lincoln Navigator Black Label's exclusive interior themes, click here.)
The all-new, 2018 Lincoln Navigator and Lincoln Navigator L go on sale this fall. Check back closer to launch for info on pricing and options.