Ford today pulled the wraps off its new F-150 Police Responder – the industry's first pursuit-rated pickup truck. It's based on the Ford F-150 FX4 SuperCrew, giving law enforcement agencies around the country a versatile, all-terrain patrol vehicle option.
Ford's new F-150 Police Responder is capable of speeds of up to 100 miles per hour, thanks to its 375-horsepower / 470-lb-ft 3.5L EcoBoost V6 and 10-speed automatic transmission. It boasts a police-calibrated braking system with upgraded calipers and pad material, all-terrain tires on 18-inch alloy wheels, and according to Ford, the largest passenger volume of any pursuit-rated vehicle.
"Ford's 2018 F-150 Police Responder is the perfect all-terrain law enforcement vehicle," says Ford Police Brand Marketing Manager Stephen Tyler. "Aside from its industry-first on-road pursuit capability, this purpose-built pickup can comfortably seat five, while providing capability in off-road patrol situations for officers in rural environments patrolled by sheriff's departments, border patrol operations and the Department of Natural Resources."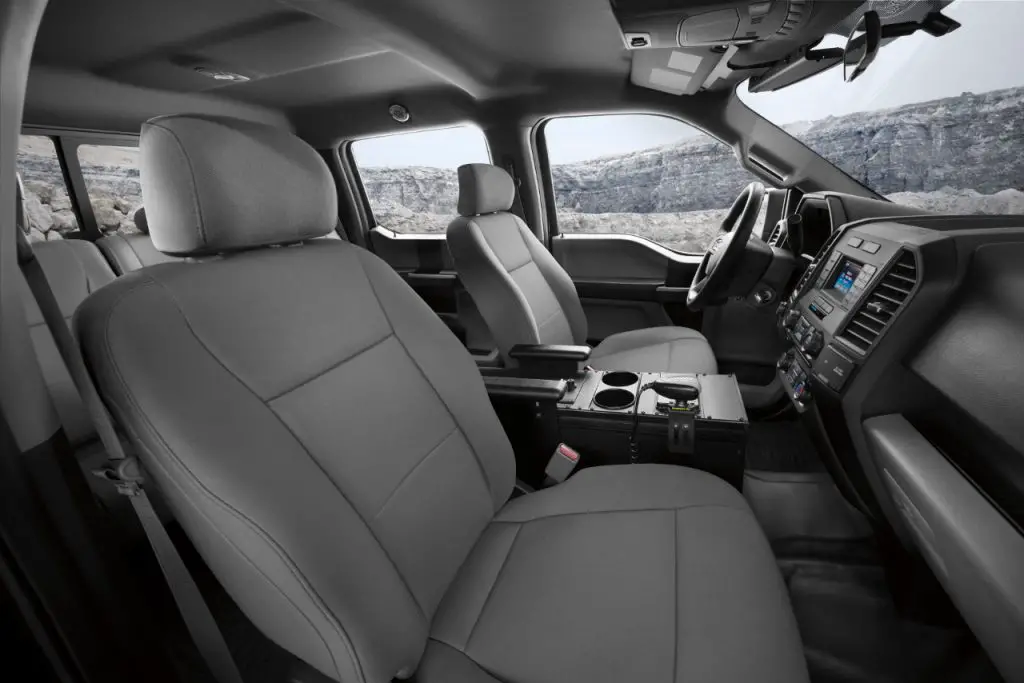 The new F-150 Police Responder features a unique interior, with vinyl flooring and rear seating for easy cleanup. The gear selector is column-mounted, freeing up vital console space for extra equipment, and the heavy-duty cloth front seats are equipped with anti-stab plating. Crucially, the truck comes upfit-ready, with a 240-amp alternator under the hood to support additional electric equipment.
The 2018 Ford F-150 Police Responder pickup will join Ford's expansive lineup of police vehicles this fall.