There are few shops so willing and able to craft a bold, bespoke vehicle interior on the same level as Carlex Design. The Polish shop's dedication to quality and craftsmanship is evident in every project it takes on, and it's on full display in this sixth-generation Ford Mustang GT convertible's sumptuous interior.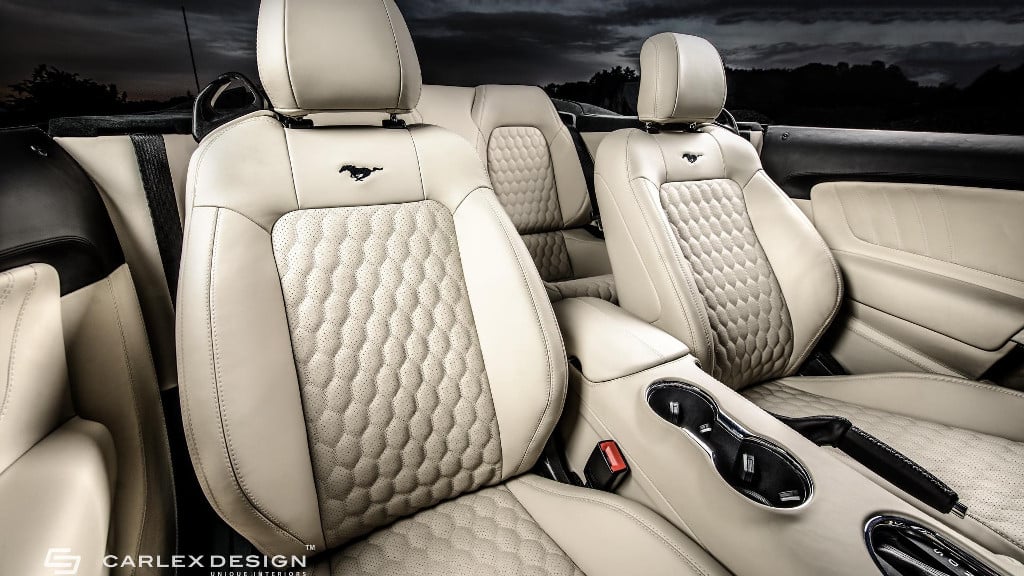 The Mustang caught the attention of our friends over at Motor1, who took note of the pony car's cream-colored, quilted-leather seat upholstery and glossy-finish carbon fiber dash. The same pleasing, cream-colored leather also covers the center console, center stack, parts of the steering wheel, and most of the door skins. Most of the rest is covered in gorgeous black leather, or like HVAC outlets, door handles, and door pulls, wears a chrome finish.
Turning Ford's blue-collar Mustang GT into a bona fide luxury car is no small feat, but for all the modern Mustangs we've seen, this is perhaps the first that looks as though it'd be a truly pleasant place to sit. We're not sure we'd say the same of that peppermint-style Carlex Design Ford Mustang we saw awhile back (via Carscoops), which seems to have been commissioned by The White Stripes' number-one fan.