Ford last week revealed a new Tourneo Custom passenger van in Germany, with deliveries set to start in early-2018.
The updated, 2018 Ford Tourneo Custom features a large, trapezoidal upper grille like those favored by the automaker's passenger cars, eschewing the stacked-grille face of its predecessor for something a bit more contemporary. The headlights maintain a similar shape and size to those on the outgoing model, but with different sculpture and new lighting technologies, like LED daytime running lights (standard across all models) and HID Xenon bulbs (available on high-series models).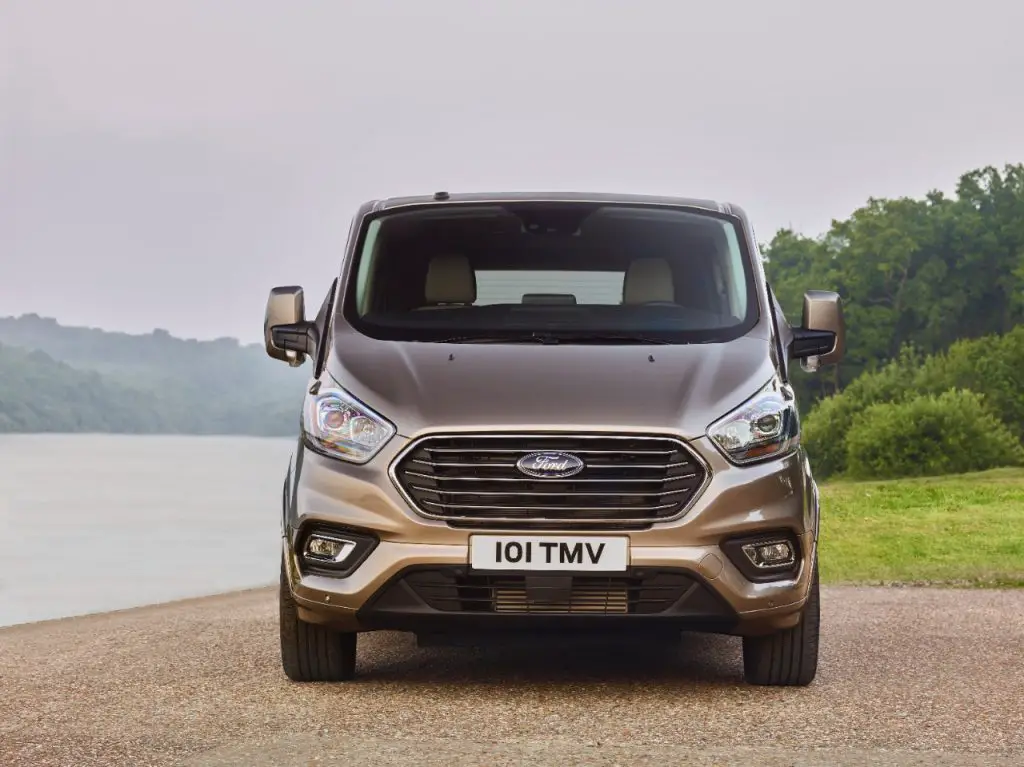 Inside, the updated, 2018 Ford Tourneo Custom boasts a dash layout that carries on in the new tradition established by the European market's all-new Ford Fiesta. Rather Mazda-esque in its simplicity, the layout is described by Ford Europe as "user-centric", with a more navigable center stack and good ergonomics. High-series models get a floating 8-inch infotainment touchscreen with pinch and swipe controls, and throughout the range, softer plastics, glossy black, and chrome finishes spruce things up a bit.
More nifty still is the second-row seating in high-series models, which can be rotated 180 degrees for a "conference" arrangement wherein second-row passengers are facing the folks in the third row. All six seats in the second and third rows on such high-series models are individual chairs – not bench seats – and can be folded flat, stowed in several locations, or completely removed, providing maximum versatility depending on the user's needs.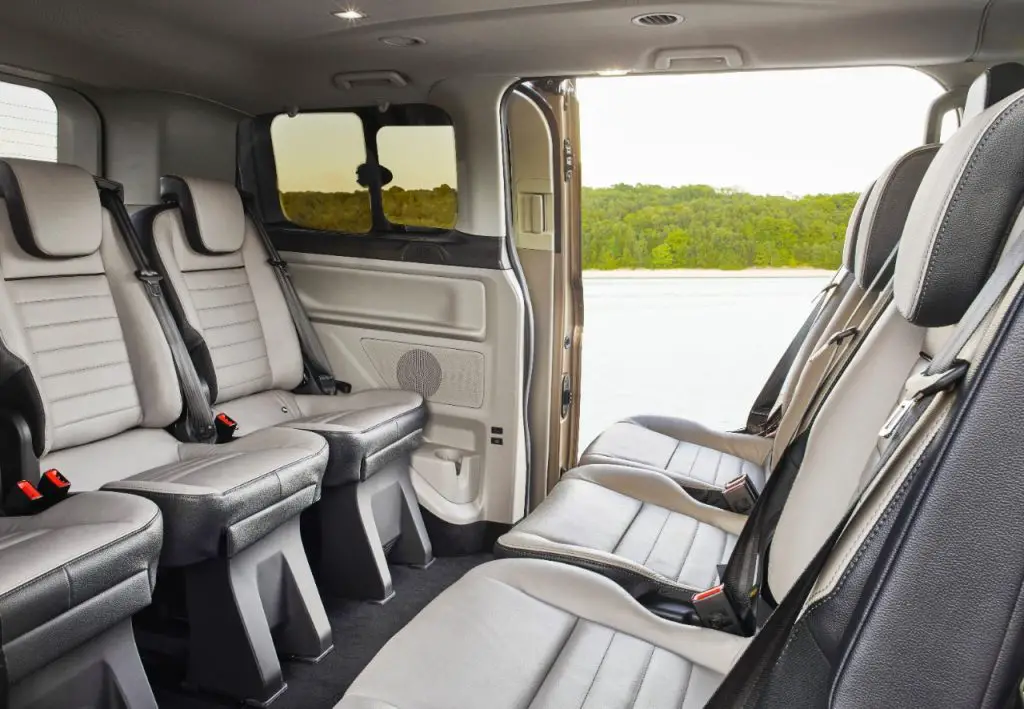 New available technology includes Intelligent Speed Limiter – a recent Ford innovation that uses Ford's Traffic Sign Recognition system to read traffic signs and learn the speed limit, automatically keeping a lid on top speed to ensure that the driver remains within the legal limits. Blind Spot Information System (BLIS) and Cross Traffic Alert are also available assists.
Finally, the 2018 Ford Tourneo Custom gets a new, more efficient powertrain, featuring a 2.0-liter EcoBlue diesel engine available in three different power levels (105-, 130-, and 170-horsepower) paired with Ford's 6-speed SelectShift automatic. Compared to the outgoing 2.2-liter, which was also available in three power levels, the new 2.0L can deliver up to 13-percent better fuel economy and 20-percent more torque.
Pricing for the new, 2018 Ford Tourneo Custom has not yet been announced. Like the current Tourneo Custom, the model will almost certainly not be offered in the US or Canada.