Ford today took the cover off a brand-new appearance package that will be available for 2018 Ford Mustang EcoBoost models. Dubbed the "Pony Package", the new-for-2018 option incorporates a number of unique aesthetic upgrades meant to pay tribute to the pony car's proud heritage.
The list includes lower-body side stripes in white or black with the "Mustang" name, 19-inch polished aluminum wheels, and – on fastback models – chrome-finish window surrounds. Premium floor mats embroidered with an Ebony Mustang logo are there to greet your feet when you enter the car.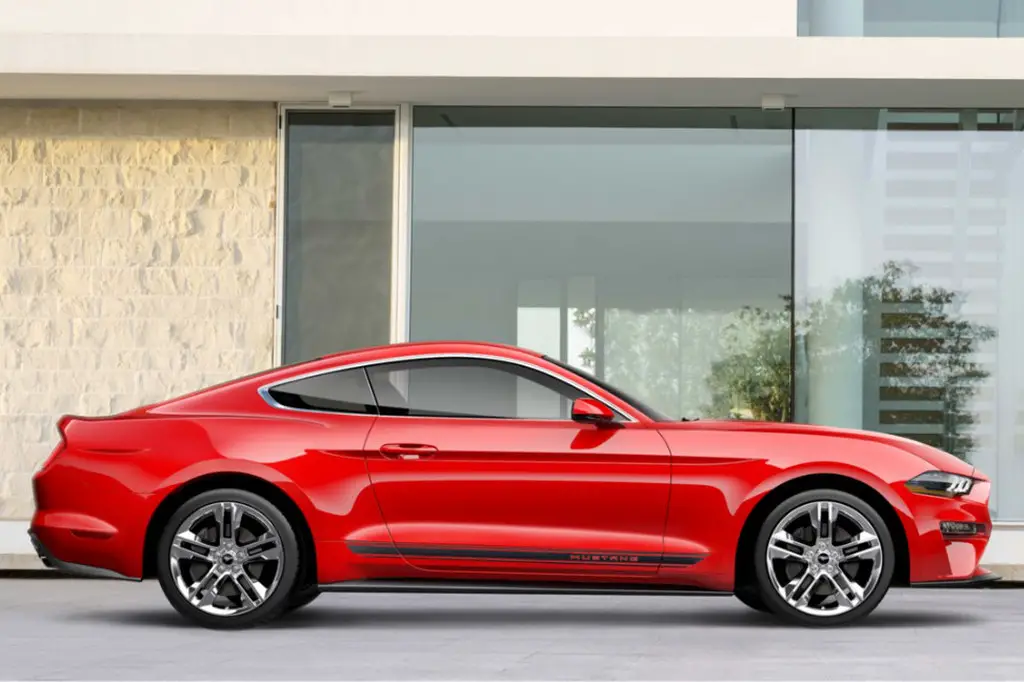 But easily one of the most obvious changes is the "pony-in-corral" badge on the front upper grille, which is a callback to the grille badge design used on the earliest Mustang models in the 1960s. It's appeared in various other guises since – notably on the 2015 Ford Mustang GT 50th Anniversary Edition. The decklid on Pony Pack-equipped Mustang EcoBoosts also sees its logo switched out, for a red-white-and-blue tri-bar pony badge.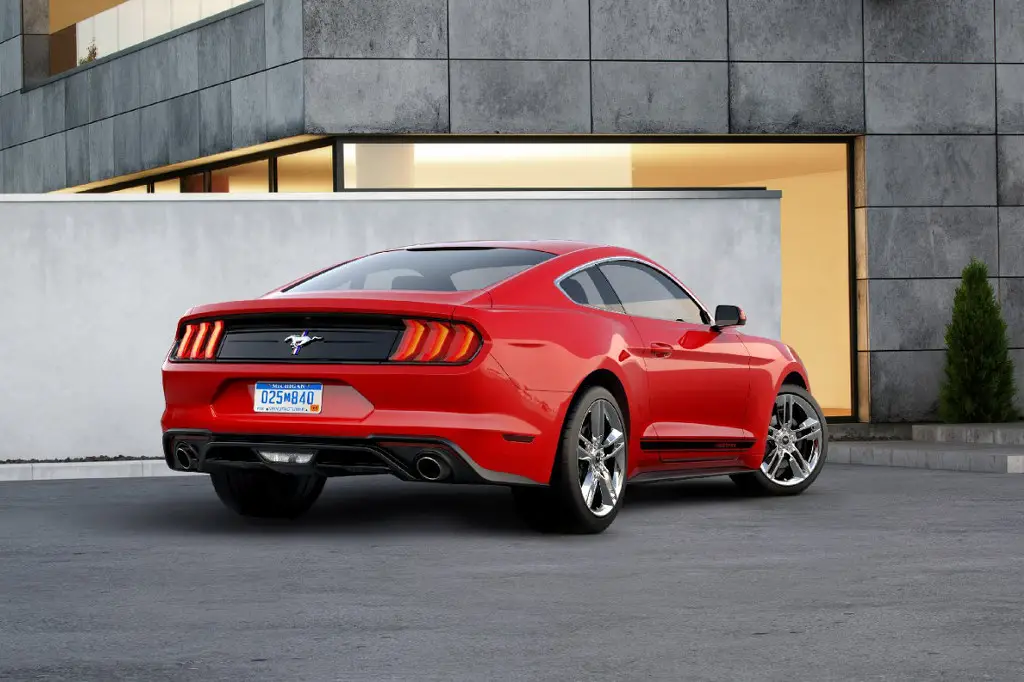 The new Pony Pack will be offered only on Ford's EcoBoost-powered Mustang model, with pricing yet to be announced. Look for the refreshed, 2018 model in showrooms starting this October.