At the Frankfurt Motor Show in Germany, BMW pulled the wraps off of its latest laser-focused, no-nonsense race car: the BMW M8 GTE. Powered by a twin-turbocharged, 4.0-liter V8 using the same cylinder block and heads as the forthcoming 8-Series road car, the BMW M8 GTE will be capable of over 500 horsepower, with the exact output depending on race specifications. Its body was designed with help from a new algorithm that allowed for more fluid dynamics computations than ever, before the car ever set foot in a wind tunnel, and a new 3D measurement system will allow BMW to precisely produce components for assembly.
Most important of all, the new BMW M8 GTE marks BMW's return to Le Mans, and that means fresh competition for the Ford GT.
Making the BMW M8 GTE a formidable foe from the get-go are two things: 1) weight, and 2) its V8. On the subject of weight, the new BMW race car weighs in at a scant 2,690 pounds, thanks in part to its use of ultra-light carbon fiber-reinforced plastic components. In reality, LM GTE regulations will force that weight a bit higher, but there's some advantage to being able to choose where to stick your ballast. Meanwhile, Ford hasn't opened up with regard to the weight of its GT LM GTE race car, but while it's undoubtedly quite a bit lighter than the 3,045-pound dry weight of the road car, we wouldn't be surprised if it were over the mandated minimum 1,245 kg (2,745 pounds).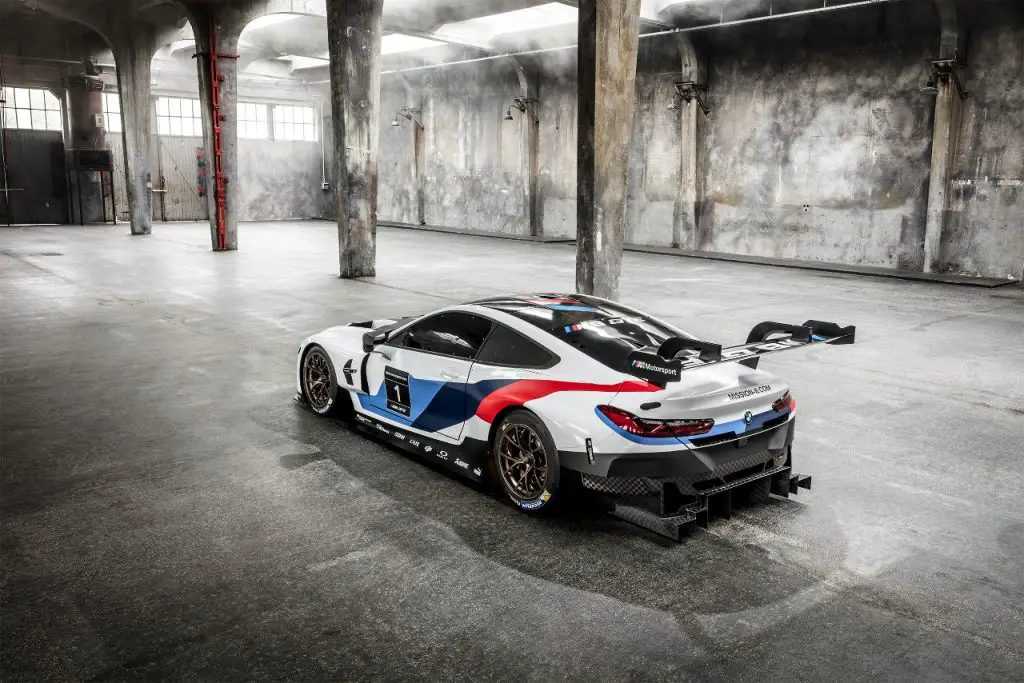 As for the V8 vs. V6 contest, peak power will ultimately be set by race officials, but power delivery and torque curves matter. There are a lot of variables dictating how an engine performs in a competition setting, but we can say that the Ford GT race car has had a hard enough time contending with the Ferrari 488 GTE's twin-turbocharged, 3.9-liter V8. With luck, the BMW M8 GTE's engine will turn out to be rather thirsty.
Beside Le Mans and the rest of the FIA World Endurance Championship calendar, BMW also hopes to campaign some version of the M8 race car here in America, in the IMSA WeatherTech SportsCar Championship. The Ford GT may have a tough couple of years ahead.