Reborn British sportscar-maker TVR has revealed its all-new, Ford-powered sportscar ahead of the 2017 Goodwood Revival, dubbed "Griffith" after several models from the automaker's storied past. While there's plenty to drool over, of particular interest to us Ford fans is the engine: a 5.0-liter DOHC Coyote V8 like the one deployed in the Mustang GT, tuned by Cosworth to produce 500 brake horsepower without any assistance from forced induction.
Aiding performance even further is the new TVR Griffith's low mass. The body was formed using a new "iStream" process devised by Formula 1 race car designer Gordon Murray, which joins a tubular steel frame with bonded carbon-fiber body panels for exceptional rigidity without racking up too many pounds. The result is a reported dry weight of 1,250 kg – or about 2,760 pounds – delivering on TVR's 400-bhp-per-tonne target.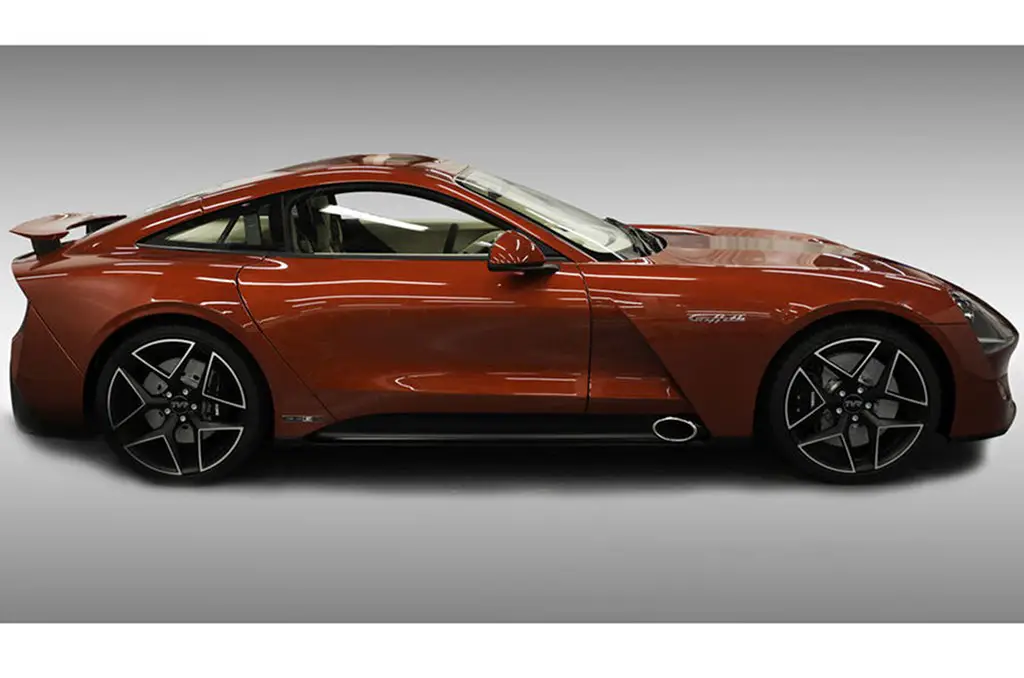 Also useful: the body has been designed with a smooth, flat underside, made possible by the side-exit exhaust. This works to reduce aerodynamic drag and leave more of the engine's power for what really matters: speed and acceleration.
The result of all this is a claimed sub-4-second 0-to-60-mph time, a 0-to-100-mph time of around 6 seconds, and a 200-mph top speed.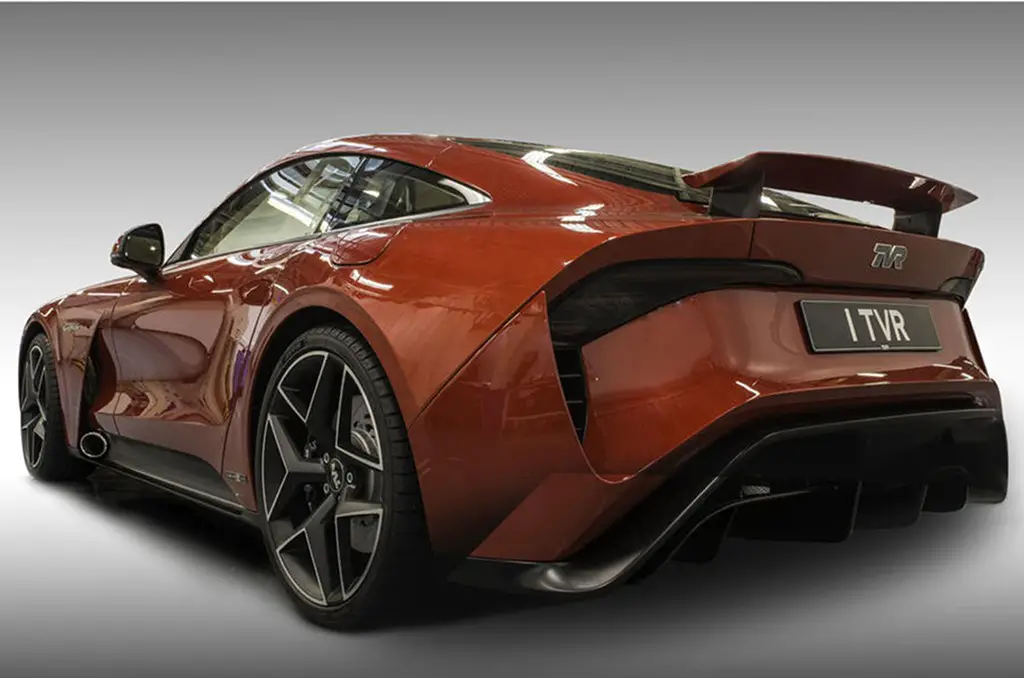 Braking and handling? Forget about it. The car has been designed with a perfect 50/50 weight distribution front-to-back, and packs some serious braking hardware, boasting 370-mm floating discs up front with 6-piston calipers. Unlike the TVR sportscars of yore, the new TVR Griffith will ship with anti-lock brakes, airbags, and traction control – a result of today's more heavily-legislated roadways.
The 2019 TVR Griffith Launch Edition will cost around £90,000 (about $118k US). The jury's out as to whether it will be sold in the United States, but somehow, it wouldn't surprise us if it stuck solely to the old continent.
(Source: Motor1)