Saleen Automotive, already well-known for its penchant for transforming regular Ford Mustangs into beastly high-performance street machines, is preparing to re-enter the truck market with the Ford F-150-based, 2018 Saleen Sport Truck. It will be available from November of this year, with four available power levels using everything from a normally-aspirated 3.6L to a massaged version of Ford's 2.7L EcoBoost, to a supercharged 5.0L Coyote V8.
A suite of cosmetic enhancements will identify the Sport Truck as a Saleen Automotive offering right from the start, including a functional new air dam, brake-cooling ducts, a "race-inspired" grille, and a sculpted hood. A large Saleen nameplate will mark the rear of the truck, and two massive exhaust tips will protrude from the lower rear valance. Other available equipment will include a Racecraft suspension, brake kit, Saleen-exclusive alloys with high-performance General Tire rubber, side skirts or a full body step kit, and optional interior trim.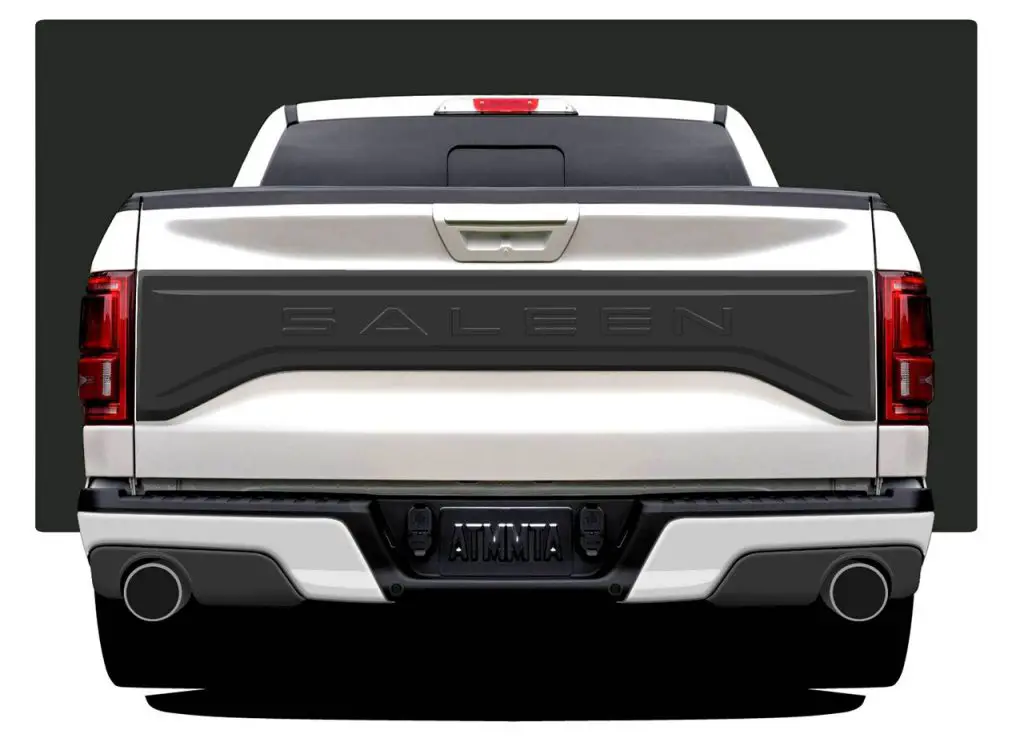 "We are excited to have returned to our heritage with a high-performance Saleen Sport Truck that fits perfectly within our program for a full line of high performance vehicles carrying the Saleen brand," says Saleen Automotive CEO Steve Saleen. "Our Sport Truck heritage includes many race wins as well as a national championship.
"In the past, our Saleen S331 Sport Trucks and the extremely popular Ford Harley Davidson F150 SC were produced at the Saleen Automotive factory. The time is right that we return to the market with a product that feeds an audience of hungry Saleen Truck enthusiasts."
It looks like the Pioneer Ford F-150 Lightning tribute has some competition.