To hear Ford Mustang Chief Engineer Carl Widmann tell it, Ford's new Performance Pack 2 for the updated, 2018 Mustang GT started off a simple wheel and tire package, snowballing into something greater spurred by the passion of a few engineers. The team found that they could match the depth of the new Dodge Challenger SRT Hellcat Widebody's massive wheels (11 inches) without having to mangle the fenders to make them fit, sourced an aggressive, barely-street-legal tire from Michelin, and quickly realized: We're leaving a lot of grip on the table if we don't do anything to increase downforce.
So a handful of engineers, working in their spare time as the latest iteration of Performance Pack 1 was being developed, began experimenting. Starting with the front splitter from the last Boss 302 Laguna Seca, the team cranked up the downforce at the front of the car. That helped with front-end grip, so they set to work balancing out the rear with a brand-new spoiler. Somewhere along the way, they settled on a narrower, 10.5-inch-wide wheel up front, with square 305/30ZR19 tires all around, to help deliver the exact balance of grip they wanted. The tires themselves are Michelin Pilot Sport Cup 2s, which, while all but disqualifying the car from year-round operation at more northern latitudes, deliver superb grip so long as the days are sufficiently long.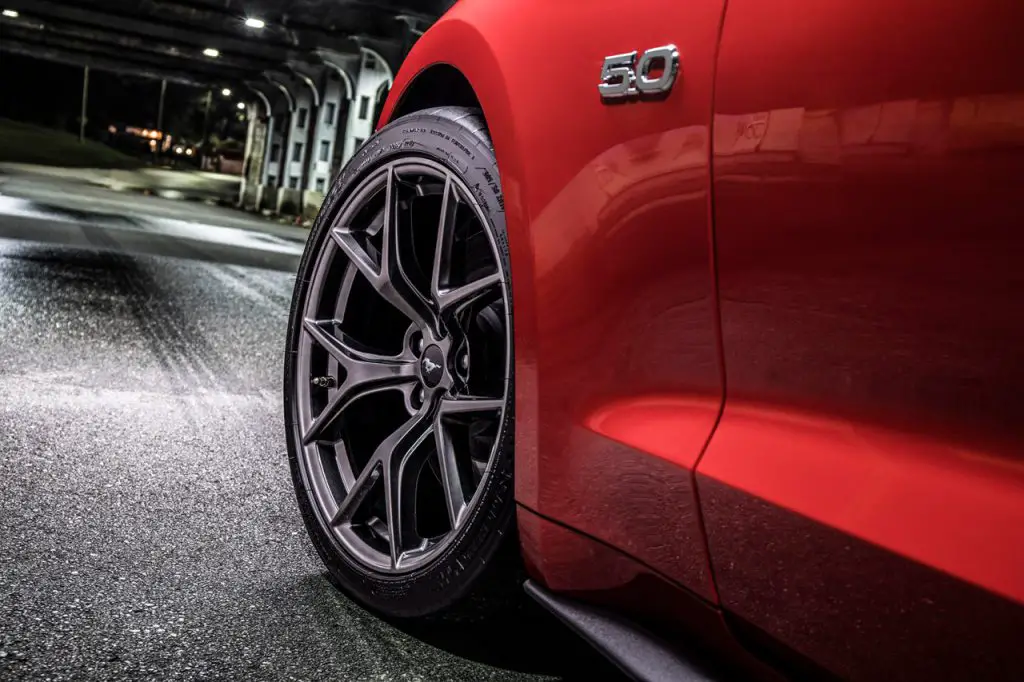 "A passion to create something special is what really drove this project," says Mustang Vehicle Engineering Manager Tom Barnes. "And that really showed in the off-the-clock way we went about doing our work."
What It Is Not
Drawing comparisons with the Chevrolet Camaro SS 1LE is inevitable, but Widmann and the rest of the 2018 Mustang team insist that the delivery of blistering hot laps is not the point of the car. There's no rear-seat-delete option, and Ford has made the decision to offer Performance Pack 2 even on the base Mustang GT, with figure-hugging Recaro seats an optional extra.
Instead, they say, Performance Pack 2 is about delivering maximum grip and satisfaction on twisty, curvy roads. Let Ford's Performance division and its hellacious Shelby GT350 Mustang take care of those buyers looking for a track toy, they figured; the 2018 Ford Mustang GT Performance Pack 2 is about amping up driving pleasure on the open road.
That said, the 2018 Ford Mustang GT with Performance Pack 2 is still some 3.5 seconds quicker around a certain tight, technical 2.0-mile road course than Performance Pack 1-equipped cars.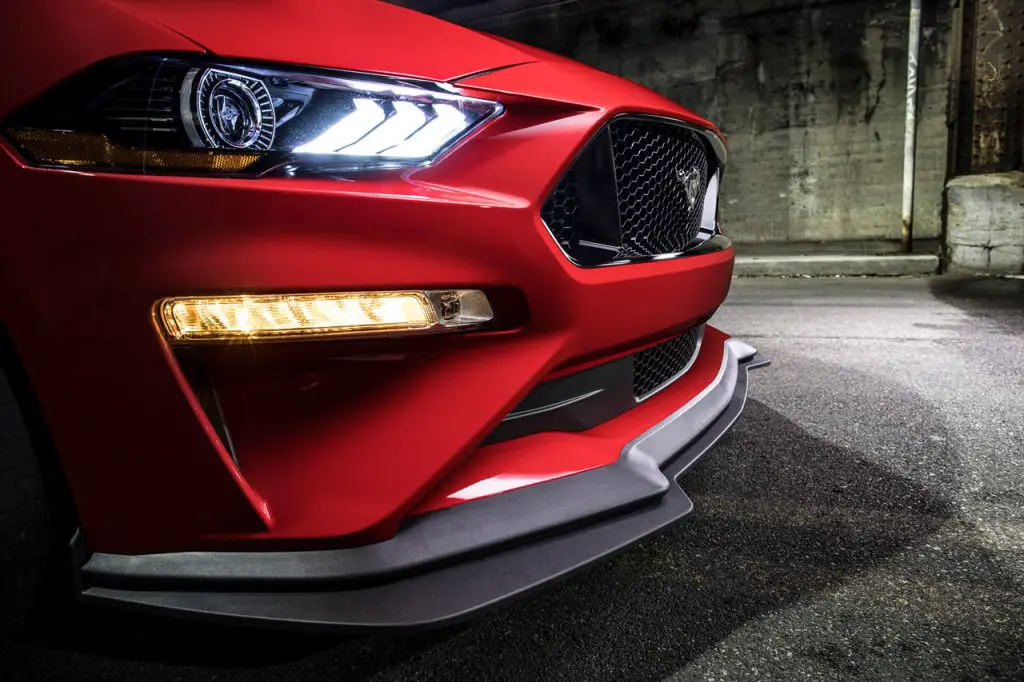 That achievement comes not only by way of those wider, stickier tires and the increased downforce, but also from a thoroughly-revised suspension setup with a lower ride height. MagneRide dampers come standard, albeit with entirely different calibrations than on Performance Pack 1-equipped cars, and with unique jounce bumpers. The front springs are 20% stiffer than those on PP1; the front sway bar is 12% stiffer, while the rear is an astonishing 67% stiffer. That special rear sway bar represents the biggest one ever fitted to a Ford Mustang.
According to Ford, the result around a 200-foot skidpad is 1.05 g of lateral acceleration, vs. 0.97 g for PP1.
"It will just beg you to go faster," says Ford Vehicle Dynamics Development Supervisor Jamie Cullen. "The car has lightning-quick response and never gives up grip."
The Whole Package
Performance Pack 2 for the 2018 Ford Mustang GT contains just about everything else you'd get with Performance Pack 1, as well. That includes Brembo brake calipers (6-piston front, 4-piston rear) with upsized rotors, a larger radiator, a k-brace, and a silver-painted strut tower brace. The 3.73:1 rear axle boasts the same Torsen differential.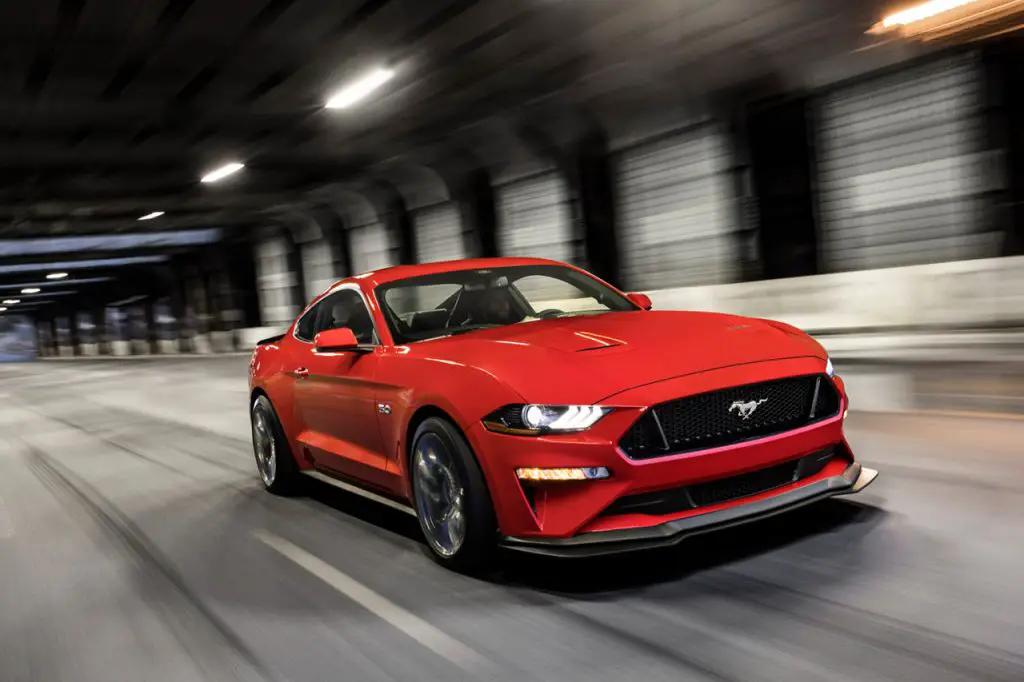 All in, it's a $6,500 package, available only on the 2018 Ford Mustang GT with available 6-speed manual transmission; no 10-speeds allowed. Orders open today, with deliveries slated to start in the spring.
The Mustang GT with Performance Pack 2 may not be the direct answer to the Camaro SS 1LE that we'd anticipated and hoped for, but it's a promising option nonetheless. We can't wait for the comparison tests to start pouring in.
2018 Ford Mustang GT Performance Pack 2
Cast Alloy Wheels (Front/Rear)
19×10.5 in./19×11 in.
Tires
Michelin Pilot Sport Cup 2 305/30ZR19
Downforce at 80 mph (Front Splitter/Rear Spoiler)
24 lbs./100 lbs.
Spring Stiffness vs. PP1 (Front/Rear)
+20%/+13%
Sway Bar Stiffness vs. PP1 (Front/Rear)
+12%/+67%
200-ft. Skidpad vs. PP1
1.05 g vs. 0.97 g
Price
$6,500